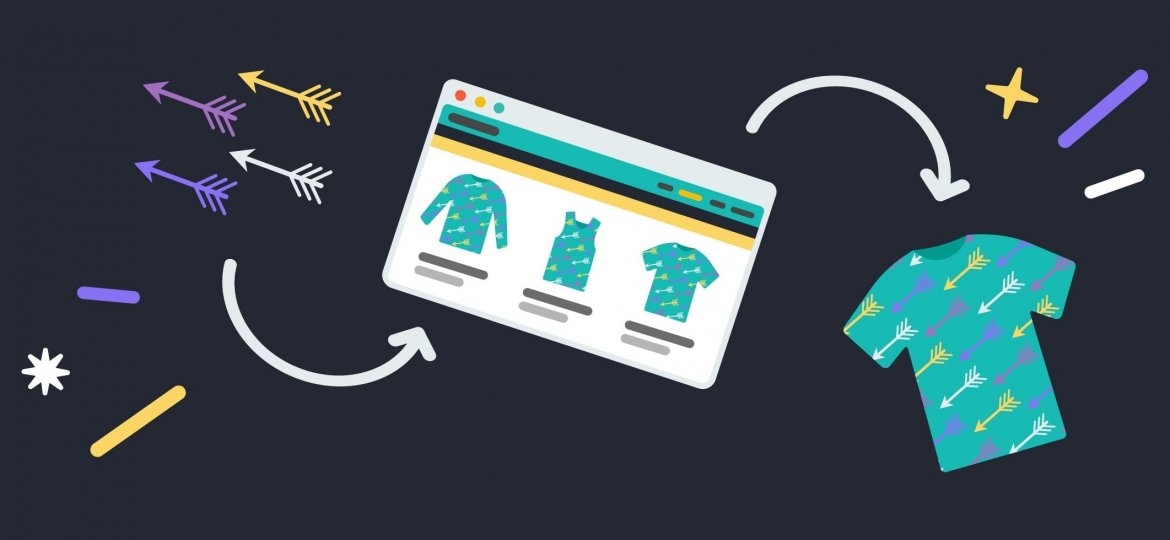 COVID-19 pandemic has brought disaster upon the life of everyone all around the world. Not only normal daily life but it is shaking up the world economy on a massive scale. All the businesses including the eCommerce industry are trying to survive through this unprecedented crisis. Right now, the magnitude of the aftermath of the pandemic is unpredictable.
Just like others, as an eCommerce business owner, you are certainly seeking some solutions to how you can succeed in protecting your business and thrive after the pandemic. In a previous blog post, I already have talked about what you should do as an eCommerce business owner during the time of pandemic to help you out through these times of crisis.
But also, some strategies need to be prepared beforehand to deal with the aftermath because when the lockdown is over the whole world and especially the business world will be entirely a different place. Undoubtedly, Covid-19 will make the whole world reconsider and reconstruct the business strategies for the next few decades.
Writing about the aftermath strategies is no less than writing a futuristic book or guideline of business especially for the eCommerce industry yet these desperate times require us to think. Here now I am going to talk about as an eCommerce business owner how you can bounce back in a post-pandemic world, deal with the crisis, survive, and thrive afterward.
Stand out from the crowd – reintroduce yourself & your business.
Reach out to people – Communication is the key to success.
Fewer competitors immediately after the pandemic – take the advantages.
Avoid the thought of running a business on bank loans.
Provide the best virtual shopping experience even if you are not an eCommerce business owner.
Digitize your business.
How self-customization can make your customers happy and engaged!!!
Diversify your business.
An Omnichannel Business – The Futuristic Idea Is Now The Absolute Present
Emphasize on valuing your customers.
Focus more on your old customers now.
Build good relationships with your employees.
Last but not least – Cross Promotion
1. Stand Out From The Crowd – Reintroduce Yourself & Your Business
Through the time of the pandemic, you would have rejected or turned down some of your customers as well as some of the customers done the same with you. Some may have liked your approaches during the time of this dire crisis, some felt the steps you took to save your business were tone-deaf.
The world after the pandemic is entirely a different place. The modern world has never seen a crude reality of a crisis like COVID-19. The psychological impact of this terrifying experience will make every living person on earth reconstruct their thought process and lifestyle.
After surviving the harsh reality of these hard times, the world of business and consumers will require new faces and tactics to fulfill each other's needs. Old-school or cliched thinking isn't going to work. You have to rethink or reconstruct your styles and approaches to stand out from the crowd. You need to reintroduce yourself and your business in a post-pandemic world where everyone is aware of what is necessary to buy or what not under the light of their painful experience they are going through now. Nothing can be done perfectly at the beginning but what you can do is –
Talk to your valuable customers (those who have always loved purchasing from you) directly. Try to get to know their expectations. You can run a statistic, send a form to your email subscribers and ask them to answer some prepared questionnaire. Or use social media posts to ask them directly about their likes and dislikes now.
Take decisions and steps accordingly based on the conversations with your customers and their expectations.
Be resilient. Take baby steps. Learn from mistakes yet develop your business strategically and slowly.
Respond patiently to the daily evolving needs or requirements of your customers.
Also, be aware of your business rivals who are also working just like you. They might leapfrog you to fulfill those demands of your customers.
Provide new customers with the utmost importance.
As you know the environment of a newly risen and constantly reforming eCommerce industry after the pandemic, be mentally prepared for any upcoming challenges.
2. Reach Out To People – Communication Is The Key To Success
Imagine the world after the pandemic where everyone is facing mental vulnerability due to experiencing countless deaths and the terrifying fear of infections. You cannot just jump into making money right away. It will be completely a heartless approach as well as prove your self-serving mentality. People are receiving countless marketing emails and messages throughout the time of this disaster and most of the companies are trying to prove only about their product's cliched advantages and all.
Take it slow. Don't underestimate the importance of communication with your customers in the business. The constant connection can easily let you know about your customer's demands. Besides, givebacks like discounts or offers can create a positive impression on the shoppers' minds.
So, you will need to work accordingly to improve your business and products. Therefore, quality customer service allows you to easily maintain good communication with your valuable customers.
24/7 support system.
Offer small discounts and gift vouchers.
Increase email, SMS communication.
Be sincere about messaging.
Increase social media platform activities.
Create mind-boggling videos of your products.
3. Fewer Competitors Immediately After The Pandemic – Take The Advantages
The heavy casualties that are brought by the COVID-19 virus sadly making both online and offline businesses fall apart unlike anything the world has ever experienced before. For many retailers and suppliers, the pandemic is leading them to a complete shutdown, unfortunately.
According to the U.S. Chamber of Commerce and MetLife, 24 percent of the small businesses will close permanently due to the disaster of the Coronavirus Pandemic. Sad but true, you will have fewer businesses to compete with after these times of crisis. It may not be for a longer period of time, because everyone will be working day and night to come back to the show. But you have the advantages to utilize this time and make it a GO for your own business.
Redecorate your online store.
Showcase your products in a more attractive way and provide your best offers to your customers.
Why not introduce some new products in your store?
Contact more suppliers/manufacturers as your old suppliers may not be in business anymore.
Old customers are your treasure, they are your savior. Work on building good relationships with them.
Provide the best customer service possible.
4. Avoid The Thought of Running A Business On Bank Loans
Avoid the thought of running your business taking bank loans as much as possible. The world has experienced during the pandemic that how lockdown life has brought them in a position that countless businesses failed to pay back their bank installments.
At present, though many countries are now offering financial support and bank loans (with low percentage interest) to save the businesses from a complete shutdown. If you have no choice then choose one scheme that suits you and you are capable of paying back without any pressure.
5. Provide The Best Virtual Shopping Experience Even If You Are Not An eCommerce Business Owner
Virtual shopping experience!!
Not only eCommerce business owners but those in-store business owners should also consider now providing online shopping experience to the customers. Why? Just think about the Coronavirus pandemic and how it has made people dependent on online shopping entirely.
So, it will be best for you (even if you sell only in-store) and high time to provide your customers online shopping experience. Find a professional, develop your website, and add the features for online shopping.
6. Digitize Your Business
In a world where people are entirely dependent on smartphones, tablets, and laptops to shop amidst busy working hours no matter where they are, you cannot just stick to your in-store sales or single online store platform. Time for you to digitize the whole management of your business.
Create an online store app for smartphones to increase your sales as Buildfire revealed that 53 percent buy from company apps that use smartphones.
Update your website and online store.
Increase your social media and email marketing.
Install a chatbot to your online store that will provide 24 hours support to customers so that you don't miss a sale even while you are sleeping.
7. How Self-Customization Can Make Your Customers Happy & Engaged!!!
After the long-suffering, people will need holidays and recreation because they have been staying behind locked doors at home for months. After fighting through the massive infection of COVID-19, everyone is going to need fresh air, something new to cheer up and get back to their feet to start working for a normal life again.
But the question is – how self-customization can help your customers?
A study by Segment revealed that out of 1000 most of the customers disliked the lack of personalization in what they have purchased and 7 percent of them are notably frustrated about their shopping experiences.
Customers are happy to spend more on a product if they find it more personalized. In many ways, a more customized or personalized product reveals a person's tastes and preferences as well as personality. So you can easily see how you can provide a more personalized shopping experience to your customers now to make them feel more attractive to the eyes of others that eventually going to lead them to ultimate self-satisfaction and happiness.
Successful inclusion of customization options can provide your customers with the opportunity to customize their own products. There are countless web-based customization solutions available in the online marketplace from where you can choose whichever helps you best. A multi-language supportive customization solution like Inkybay – Product Customizer at Shopify store is surprisingly capable of providing your customers ultimate customization experiences at your online store.
8. Diversify Your Business
What is wrong with a single product business that runs on a single supplier and shipment?
No, there is nothing wrong with it. But the pandemic has sadly brought many businesses down to complete failure; those did business depending on one product only. You surely don't want that to happen with your business in the future, right?
Think of diversifying your business products. Add more products to your sales list. For instance, you sell customized t-shirts online. Add more similar products to your store like socks, hand gloves, pillow cover or cushion, table cloth, bed sheet overall apparel products that are customizable. You just have to work on making your suppliers' networks bigger.
Diversify your supplier and shipment networks. Find more suppliers/manufacturers related to your business. Do not wait for one supplier or shipment company to respond to your order. The more suppliers and shipment companies working with you, the faster you will have your product delivered to your customers' doorstep.
Diversify your sales channels. You sell your products no matter in-store or online, it's time for you to change it. Include social media sales channels, like Facebook, Instagram, or Pinterest like companies providing facilities to make direct sales from your product advertising posts. Combine in-store, online, social media channels altogether to increase your sales.
9. An Omnichannel Business – The Futuristic Idea Is Now The Absolute Present
The Coronavirus pandemic has shown us how life can be entirely dependent on the digital solution from office work, education, communication to shopping, and utmost daily life necessities. These habits are going to bring fundamental changes in the behavior of people. When it comes to shopping, there will be a significant increase in the rate of online shopping than anyone has ever seen before.
After the pandemic, the online business industry is about to flourish unimaginably no doubt. Besides the traditional retail shops, social media product pages, shopping applications for smartphones, online stores overall all the places are going to be crowded by shoppers. It is becoming crystal clear that omnichannel business is the future of all businesses in the near future.
You must ensure an omnichannel service. Your customers might want to buy using smartphone apps, from online stores, Facebook or Instagram posts, talk face-to-face with the seller, as well as they might want the purchased product delivered via shipping or might want to pick a part of it physically and part of it shipped to the home address, or change the product from your store physically which was bought online as well.
Thousands of possibilities and changes in the shopping process are easily predictable now that require an omnichannel business system.
10. Emphasize On Valuing Your Customers
Thinking about profit only could turn out to be a destructive thought for your business after the crisis brought upon to all the businesses worldwide by the pandemic. Having a large number of sales can prove only temporary or seasonal sales that's all.
Think of providing all customers the same value. Even a first-time shopper in your store can become a long term customer if given the expected importance. Treat all the customers equally.
Each and every sale counts. Keep the profit margin stable by selling to everyone visiting your store. Thinking about making a good profit from a few sales can easily drive out many customers and prospects.
11. Focus More On Your Old Customers
The customers happily purchased from you for many years should be your center of focus. The pandemic has given you hard times as well as your customers. Let them know you are still there for them. Through email, SMS, or social media marketing you have to come in front of your customers. Send them your best offers.
Try to avoid exaggerating your advertisement as everyone will be mentally devastated. Show compassion, be empathetic, send good vibes, and wishes for their good health along with your product marketing emails or messages. Remember, your old customers can be saviors in this unprecedented crisis.
12. Build good relationships with your employees
In these hard times, many companies are forcing their employees to go through furlough or leave without pay for an uncertain period of time due to the economic crisis they are confronting. Some of the employees in many companies get half a salary and some started losing their jobs. Sadly both during and after the pandemic, it's a very chaotic situation.
Amidst the chaos, some companies are still valuing the stay of their employees. Because loyal employees are no less than gems. Years old employees know the business very intimately. If you think after the pandemic you can recruit as many as people you need, then you should know they may not be able to understand the gravity of the business situation and handle your customers as the old employees did. So, it is better to maintain good relations with your employees now for better outcomes in the future dealing with the aftermath.
13. Last but not least – Cross Promotion
Cross-promotion is usually known as a marketing promotion in which you promote your product with other's business products, often similar to yours. It is also similar to cross-media marketing.
I have already talked about including other products in your business, especially similar products. But it's different now as your business product may not be doing good in the market right now due to the crisis. You find someone doing business similar to yours and making good sales. So what you can do is – make deals to cross-promote your product with them. Through their business, your sales will be on the flow and you can have mutual benefit as a result.
Apart from the discussion above, still, there are certain other things that you should do and keep in mind if requires (as per need) after the Coronavirus pandemic:
Prioritize Sales over Profit. More sales with less profit are better than a few sales with a large profit. Your sales count, you can use as a marketing tool. Value your low to high budget customers equally.
Avoid making any jokes (even unintentional) on the virus or politicians. It can evoke a negative impression on your customers' minds upon your business. Because Coronavirus is not a matter of fun and everyone has their own political views.
Always keep your customers updated about your product stock.
Be transparent about any issues such as shipping delays so that shoppers know and stay positive about you.
Think about inventory. So that whatever situation may occur in the future you don't run out of stock.
Always keep your online store updated. Do not let your customers think about buying a product and later get disheartened knowing you are stocked out already.
Staying behind locked doors for months, staying with family people may feel the need for many comfort products such as kitchen items, cooking necessities, sofa or couch, and many things. Figure out what you can provide that can comfort your customers. Work on it.
Shoppers are now going after bulk buying or panicked buying. For this reason, many businesses stop selling on-demand. This psychology will take time for many businesses to change. So after the pandemic, try not to turn down any on-demand sale.
Final Thoughts
It is entirely unpredictable what will be the face of the world, especially the business world and economy after the Coronavirus pandemic. But it is certain there will be a long-lasting post-traumatic mental condition for everyone in this world.
Anything is possible!!!
Staying positive in mind is the best way to overcome the post-pandemic crisis. After 9/11 the world experienced a traumatic situation and it was predicted that there will be a seismic effect upon the human mind. They will be spiritually uplifted and going to discard the material obsession and superficial values. But the next decade proved all the predictions wrong and people ran after mass consumption.
As I said – anything is possible. So, be prepared to deal with the world with a positive mind. The pandemic has given you and your business a chance to reform the conventional strategies of the business. We all are along with education, business, medication, travel, tourism, etc, leapfrogging towards a more digitized world. The reformation centering digitization gives you another chance to stand on your feet and bounce back with your business in a post-pandemic world.