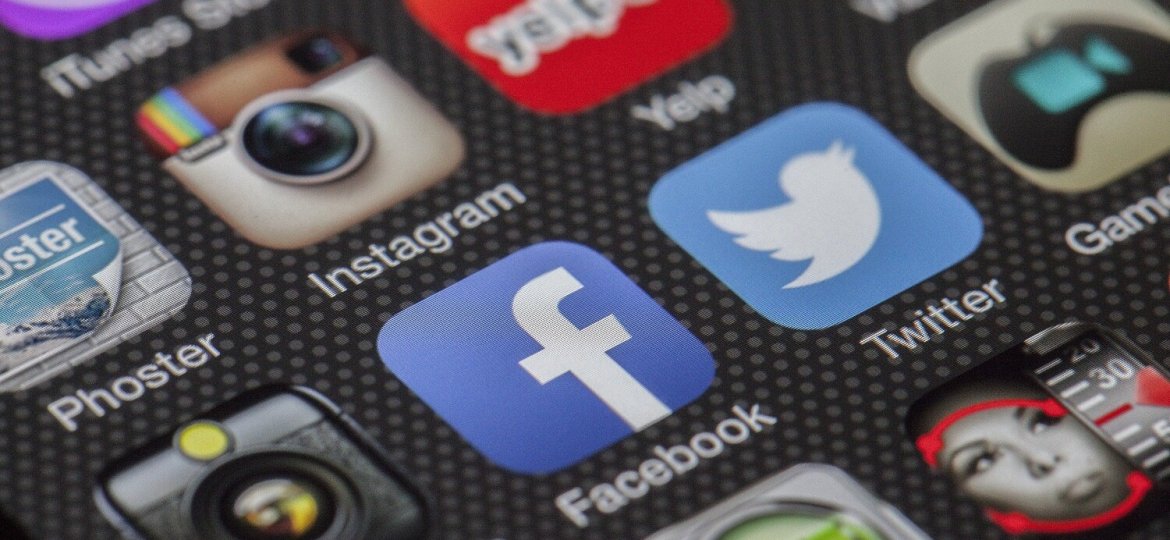 Importance of Social Media In The Time of Crisis
In 2020, the crisis created by the pandemic has almost changed everything in the world of business. But, communication with customers, prospects, partners, suppliers, or manufacturers cannot stop, as now it's more important than ever. Now, as many countries still maintain lockdown and social distancing to prevent infection, social media could be the most effective communication tool for businesses.
It's clear now that regular communication strategies don't work anymore as the pattern of people's needs has changed due to the global crisis. So, different approaches and content are needed to meet the various needs and new normalities of the current lifestyle.
Here I've broken down some effective best social media practices into small sizes for you to understand so that you can implement them into your business:
#1 High Time To Acknowledge The Ongoing Situation
People are now highly sensitive about the ongoing crisis, and they carefully observe how you're handling the situation as a business or brand. Are you empathetic towards the century's biggest crisis or do you care about selling your products only? Putting aside a disaster like Covid-19 won't be a smart step; rather it will only prove you're tone-deaf, selfish, and disconnected.
Famous brands like Coca-Cola, Ralph Lauren, AT&T, Dolce & Gabbana, Gucci, Prada, Johnson & Johnson, etc., all have taken progressive actions to fight the crisis and continued providing aid and relief since the beginning. Their endeavors have eventually led to receiving positive sentiments from their consumers.
It's the perfect time for you to let your customers and prospects know that you're well-aware of the ongoing situation. Let them know you're listening to them and ready to deliver what their demands are. Studies revealed how careful people are when spending their money. You can take this as an opportunity to give back and help them, which could help save your brand reputation.
#2 Be Purposeful – It's Not The Time For Any Frivolous Post
It doesn't matter if you had year-ahead content planning for your social media platforms. Judging from the present situations, it's easy to understand that it's not the time for any frivolous post, which might turn into a sentimental issue. It's not that you cannot be sarcastic or funny, rather, you must reconsider the purposes of your social media posts very carefully.
Why are you posting the content?
Who is your audience?
What is the purpose of the content?
Is it for – entertainment, information, or education?
Is it going to benefit your audience?
The questions above indicate what level of engagement and seriousness is needed to put into the content you create and post across your social media channels. You have to find the right string of emotions that nowadays, people are dealing with and engaging carefully.
While preparing your content for social media channels, keep three things in mind that will allow your content attuned with your customers' needs.
Make your contents:
Uplifting
Educating (Inform)
Inspiring
Remember, if the contents are not tuned with the people's actual needs or emotions, you won't be able to succeed no matter what efforts and energy you put in.
#3 Influencer Marketing Could Be A Great Help
Facebook or Instagram, or any other social media (not Hollywood) celebrities are known as influencers or micro-influencers. Micro-influencers are always seen marketing products on their social media pages, but it can be useful now. It's a time of uncertainty, and people tend to rely upon people they like, trust and believe.
In this age of social media, people love to own a product or receive a service when they find their favorite social media celebrity is talking about it. So, if you already have plans to go for influencer marketing, it certainly is the right time to activate it.
#4 Having In-depth Knowledge About The Audience
For any business marketing, it's a high priority to know the target audience or customers. During crucial times like this, it's mandatory to have in-depth knowledge and understanding of customers' psychology.
Successful marketing often depends on showing the right level of empathy. It involves people in the business through the language and content that connects them both psychologically and emotionally.
Being in the business for a while means that you perfectly know your customers. So you might consider skipping this part. But ask yourself whether you are well-aware of their current situation or not.
In a time like this, it would be perfect if you reintroduced yourself to your ideal customers no matter how much you knew about them before.
You already have your target ideal customers' personal information like age, gender, location, interest, financial state, etc. Judging the data from the archive, especially keeping their economic status in mind, go further with your marketing strategy. Do not impose something that isn't affordable (as most people are now spending money conservatively), yet the items are only necessary at the moment.
Put yourself in the shoes of your customers. Get to know what life they are leading and what sort of psychological issues they are dealing with now. Involve social media influencers into your business to reach them.
It's better to abandon old ways for the time being. Find new ways to connect with your customers and think about how to help them out at present with your products.
Having in-depth knowledge about your customers' psychology will help you create a different marketing tone during and after the pandemic. The impact of knowing their needs in a more empathetic way and fulfilling those will create a strong bonding even after the crisis is gone.
#5 Adapt New Social Media Content Format & Publishing Time
You may know with certainty and have experimented many times already and figured out which social media platforms, content format, and publishing time work best for your business. But, the time has changed, unfortunately, and you might need to reconsider your social media content publishing strategies.
Social media practices are now way up during the pandemic. Also, the daily life routines have changed for most people due to the stay-at-home life. Taking care of family, hardly any commutes, no gym-going, watching over kids' Zoom classes, and their homework overall have resulted in a massively altered lifestyle.
So, WHAT would be the content, and WHEN exactly it would work also have changed accordingly.
Some studies show that content (no matter video, photos, or no photo content, or even links) engagement has noticeably increased since the pandemic started. Before the crisis, the best time for posting content on social media was considered at 10 am. But now, people check on their social media after dinner or before going to bed. So, evening or mid-evening like 10 pm is now considered right for publishing content.
Since it's not the Bible, you must experiment and dig up a bit more about what type of content suits your business. Know the best time for publishing your content as others' techniques may not be applicable in your case.
#6 No Matter What – Do Not Stop Posting
As people are spending more time on social media now than ever before, to be connected with them regularly, you must keep posting. To sell is the ultimate purpose as it's your business but judging from the circumstances, you might consider posting content that too goes with your brand values. Posting every day will let your customers and prospects know you are still in the market.
The travel industry is on the verge of its biggest crisis ever in 2020. But The Woodlands House, for example – they are doing a great job as they are frequently active on Instagram and posting content consistently. They are advertising mentioning safe, sanitization concerns, and a social-distancing-maintained environment. Even with each post using hashtag #socialdistancing shows no matter what, they haven't forgotten the seriousness of the present state of the world.
Here are few good captions from Woodlands House's Instagram posts as examples of their business approaches:
October 25, 2020: Our favorite time of year here is fall and winter and the holiday season is magical out here in our little forest. We had originally blocked off all of December but recently decided to open it up to y'all. With covid numbers soaring and a stressful election season, it'll be just the place to retreat for a while with your family/quarantine bubble.
March 14, 2020: Not the worst place to isolate (talking about the travel location in the image posted), and on the topic of this wild time right now, as small business owners, we, along with many others, have taken a devastating hit. Our hearts are with you all, we can get through this together.
#7 Show Empathy & Sensitivity
To maintain social distance, people embraced social media more than ever to stay connected with others, especially family, friends, and colleagues. Being opportunistic in this sensitive current situation could backfire if you're only concerned about your sales instead of connecting with people emotionally. But the opposite, being empathetic could bring loyalty of customers to your business.
Stop acting tone-deaf and disconnected with the present situation.
Be authentic, show how empathetic you're towards people.
Approach with a helpful and supportive mind to your community.
Modify the tone of your messages remembering people are terrified and vulnerable now as there are new challenges arriving into their life.
Lend a helping hand towards nonprofit organizations and help your community. Let your customers know how a percentage of their purchase will be donated fighting the pandemic. You must demonstrate how genuinely your business or brand cares to help out others. It will help build trust and create a positive impact on your customers' minds.
Focus on creating quality and relevant messages that connect to the customers' pain points. Use social media managers to find out whether the contents are working out or not. Track performances and bring the necessary changes as required. Instagram insights show how your content is performing.
#8 Reconsider Your Paid Social Media Advertisements
Studies also show that businesses are stopping their social media campaigns due to the crisis raised by the pandemic. The dropping rates are eventually leading to failing the cost per click for ads. At the same time, click-through rates of many social media advertisements or promotions are declining too. So, it's a 50 50 chance that your paid social media campaigns may or may not work.
Also, surprisingly, there are found many businesses from different industries doing great with their advertisements on social media platforms. It's no less than the old pre-pandemic days. Not only giant companies like Amazon or Tesla but also many small businesses are thriving during this time of crisis. Here are mentionable 10 industries right now doing great with their business:
Groceries
Gardening equipment suppliers
Mask makers
Online health care service
Canned and jarred food
Fitness equipment
Indoor games – board games or puzzles
Meal prepping and delivery service
Delivery Service
Liquor and Wine Stores
Many businesses are doing great in the middle of this worldwide crisis. You must study and reconsider your paid social media advertisements and campaigns. Study carefully how it will work and what should be the right approach. Use the data and all projections to test and retest to see what works best for your business.
#9 Consider Helping Your Customers Instead of Selling Products Only
It doesn't mean you have to stop your business or sell. No. Your entire focus should be centered on customers only instead of selling your products. Yes, eventually, the main goal is to sell, but that will come slowly because the time isn't good for anyone. Don't expect any instantaneous results now.
The statement – "Helping beat the selling" perfectly suits the present scenario.
Try to provide value as much as possible and assist as many customers or prospects as possible. Eventually, after the clouds of this dark time moved, a part of the people you helped will remember you and reward you by coming back to your business.
Help people now, and the sales will go along the way. Prepare your mind to be at service right now. There are countless famous brands, and businesses are now dedicating themselves to assist and serve people. Don't forget we are all in this together, and we can get out of this crisis only if we help each other.
#10 Provide More Personalized Service
People at present prefer more personalized services and goods they purchase. That is the reason self-customization or personalization has become popular day by day. Many companies are doing customized products businesses successfully.
In the year 2020, no matter the situation, celebrating birthdays, anniversaries, or any other occasions (indoor or maintaining social distancing) hasn't stopped. Buying all sorts of necessities, including gifts for family members, friends, and loved ones, hasn't ended.
For instance, you sell T-shirts. Why not let your customers design their t-shirts online. That will provide them a more personalized feeling. Through your social media channels, let people know how you care and value your customers' choices and preferences.
There are countless product customization solutions on online platforms these days. Among many solutions, Inkybay – Product Customizer at Shopify store, is a web-based ultimate product customization solution. It can effortlessly help you build a self-customization interface for your customers.
Amidst all the tensions due to the pandemic, create a way for your customers or prospects to find happiness. Let them own a sense of personality by letting them design their products.
Overall Best Social Media Practices – Keep in Mind
It's a crucial time now. Not only now but also in the future, you should know and be careful about how your social media content can impact your prospects and customers. Study their psychology and consider the condition they might be going through, which will eventually lead to affecting your business or brand as a result.
In crisis times like this, consider taking a break from high-paid marketing campaigns and sales-related messages or emails only.
Timing is everything now. Study other successful brands or services in the market very carefully. Know their time for sales and marketing-related messages they send to their customers. Try to understand the language format they use to approach their customers.
Be consistent about your business' newest information and updates. Increase your communication efforts and let your customers know you are there for them.
Influencer campaigns are an organic way to reach your customers or prospects.
Create aesthetically pleasing content for your social media channels regularly.
Improvise universal business-related terms such as "Buy," "Book Now," or "Time Is Running Out." Instead, add words like "Cancel" (if customers feel to cancel an order), "Postpone," etc., whichever is appropriate for your business.
Create Facebook or Instagram stories every day. It doesn't have to be perfect, yet it's more important to show up in front of your followers when you know they are now acting more than ever.
Interaction is important. Attend all your customers' questions, comments, opinions, or concerns seriously. Be prepared on how to address them without causing any damage to your business image. This way, they will feel secure and confident to come or return and do business with you.
Be honest, authentic, and empathetic with the tone of your marketing language, which goes with your business.
Wrapping Up
The year 2020 has come along with challenges of social distancing, stay-at-home life, and travel restrictions. But social media usage has never been raised like this before. For businesses and brands, no matter small or big, it's high time to build a community across all social media platforms possible.
In the post-pandemic time, those will be holding a strong position who are now investing and putting the best effort into connecting and communicating with people and evolving accordingly. Best social media practices during a crisis like a coronavirus pandemic will help you build a strong, authentic, loyal, and supportive community of customers for the post-recovery period.