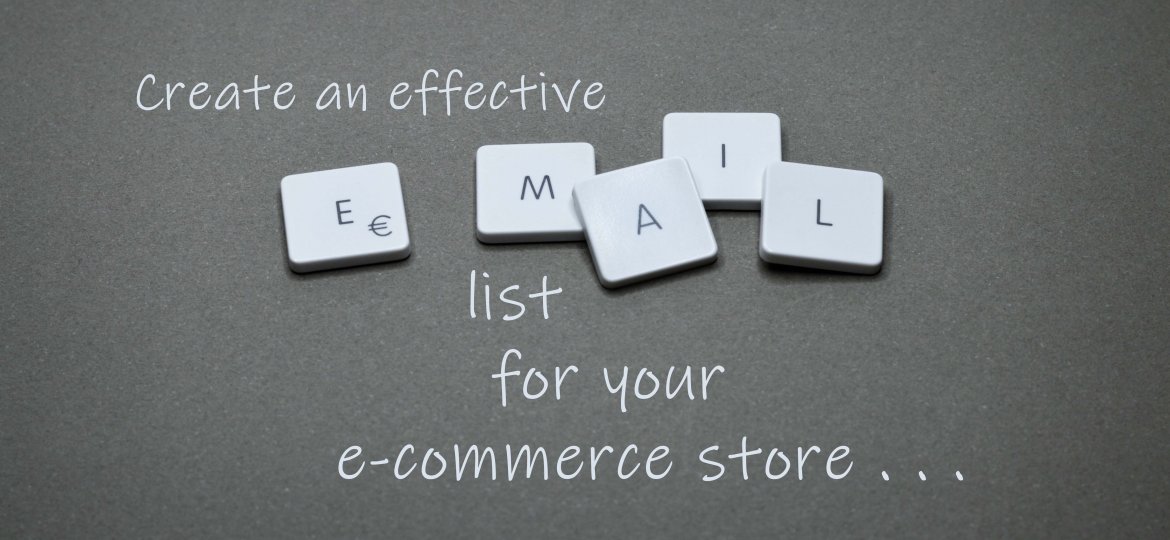 There are 4 million daily email users. Many of these users will search for the products or services you are offering. You have to reach them.
The challenge is what should be your strategy to include them in your email list. Because an effective email list for your eCommerce store will reduce the hassle to reach potential customers.
Email marketing is one of the profitable channels and helps generate more ROI. According to research by Campaign Monitor, 71.8% of small businesses cite email as their greatest source of ROI.
According to McKinsey, email marketing is 40 times more effective than other social media like Facebook or Twitter in reaching target customers.
How to Create an Effective Email List
Here are 5 powerful ways to create an effective email list –
#1 Offer Free Resources To Create an Effective Email List
Visitors will not submit their emails without any valid reason. Offering them free resources in exchange for emails is a popular technique. Many eCommerce businesses have been able to generate about 30,000 emails in 60 days by applying this technique.
Here's what you can offer –
Offer discounts through the pop-up messages.
Offer them to download a pdf (which they feel necessary) for free.
Give them access to some special tutorials (weight loss tips, cooking, etc).
Show them a short video clip regarding a product they feel interested in and inspire them to provide emails in order to get more related videos.
Offer free courses if you are a trainer or expert in something.
#2 Hide Pop-ups from Existing Subscribers & Trigger It Perfectly
Nobody wants to see the Email Pop-up of a brand repeatedly when they are already on the subscribers' list. Instead, show pop-up messages to your existing subscribers when there is a new arrival or any discounts.
Do not believe the rumor that Pop-up forms do not work anymore. Well, pop-ups sometimes are annoying for the visitors but it has a conversion rate of at least 3.09%. This might not be a satisfactory rate. But, when your store has a higher visitor rate, you will see a greater amount of potential customers coming through pop-ups only.
Here are a few points you need to keep in your mind while installing email pop-ups –
Do not trigger a pop-up immediately after a visitor lands on your webpage. Trigger it after a few seconds.
Use succinct messages but convince visitors to provide their emails if they want to know more.
Show your pop-ups after a reader has scrolled a bit. By this time try to convince the reader through your website content to make visitors feel that they want more related information.
Use fewer fields in your pop-up forms. It may be of two fields like name and email, or just the one field of the email address.
Do not show pop-up forms repeatedly.
#3 Create Urgency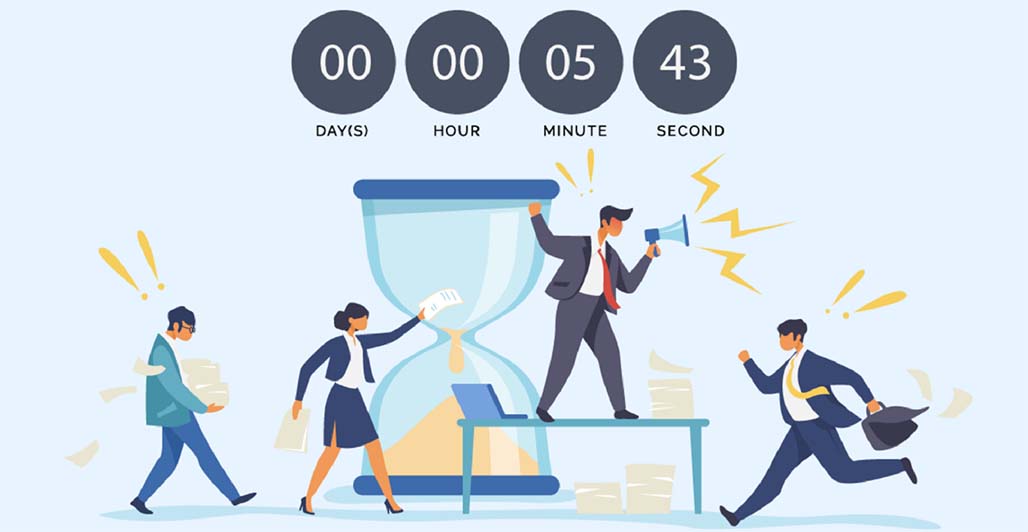 Use the scarcity of any item to create a sense of urgency. Use some urgent words like –
Limited Time
Act Now
Never again
Once in a lifetime
Last Chance
Use some time-sensitive words while telling your visitors to take some action. This will automatically create urgency in the reader's mind and influence them to provide their emails.
Use the following time-sensitive words in your sentences –
Hurry
Now or Never
Ending Soon
Act Now
Don't Miss Out
Don't Delay
Offer Expires
Deadline
#4 Host Free Webinars
Hosting a webinar is a powerful way to gather emails. In fact, 61% B2B marketers consider hosting free webinars as a powerful content marketing tactic.
Through hosting a webinar, you get two opportunities at a time –
Get a ready-made email list of some really interesting prospects.
Deliver some information about your brand directly to the customers.
The best example is the Google Search Engine Journal. This website provides many exclusive SEO tips. Besides, this website regularly hosts free webinars through expert online marketers.
#5 Create an Effective Social Media Strategy
You must be trying to grow your social media following to market your online store. This will increase the number of your followers. But, unless you have them on your email list, it is not going to affect the bottom line. Here are a few tips –
Host a Twitter Chat
Hosting a tweet chat is not a hard-hitting lead generation process, but indirectly it affects a lot in your email listing plan.
When you host a tweet chat, many like-minded individuals ask questions on a particular topic. This helps to reach your target prospect.
During chatting, tweet out links to free and relevant resources with chat hashtags. But, do that at an appropriate time during chatting. Readers would follow your link and sign up for your email list.
Create Gated Content
When a visitor lands on your website, block him with a 'gate' requesting an email address before he gets to the hidden content. This hidden content is called gated content.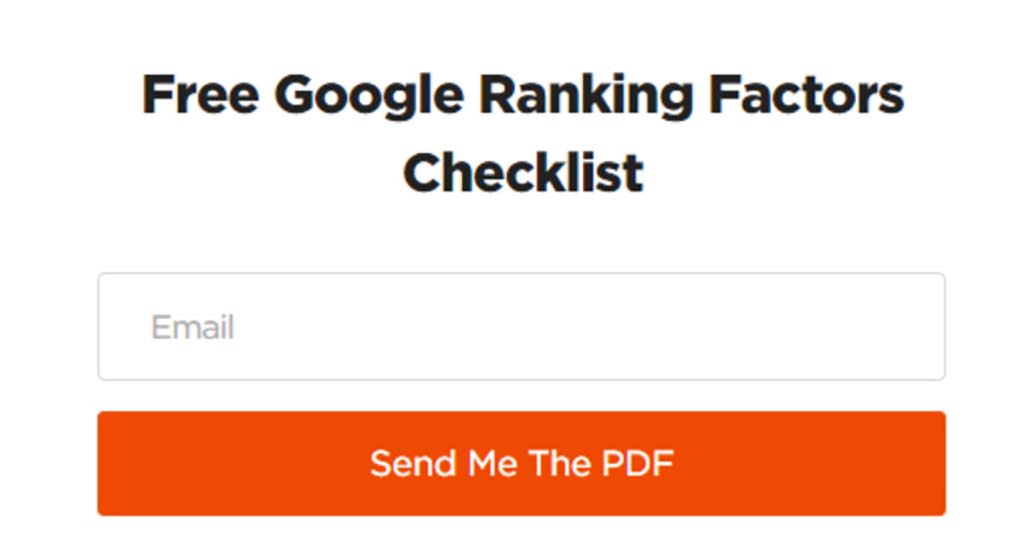 Promoting gated content on social platforms like Facebook and Twitter is easier. Because it is like a blog post and is a slightly different approach to marketing, unlike other sales pitches.
But make sure your visitors get some useful information through your gated content. Because readers are providing their emails with the hope of getting some real-life problem-solving tips.
Create a Facebook Ad To Generate Leads
Spending a little money on Facebook advertising helps you target the exact demographic and gives you a dramatic result.
Create Instagram Stories To Generate Leads
Instagram stories might not seem to be the first priority in generating your email list. However, this creates tons of possibilities. On Instagram –
Make short promotional videos and ask the viewers to subscribe.
Create silly or entertaining videos and in the video, say "Brought to you by [Your Company name]".
Create clever marketing slogans to develop the value of your brand. For example – "Just Do It" (Nike), "Think Different" (Apple), and "Because You're Worth It" (L'Oreal).
Whatever you do to create your Instagram stories, add a call-to-action like asking people to subscribe. Otherwise, you can not generate email leads.
Make YouTube Videos With Call To Action Cards
One of the perfect ways to engage website visitors is embedding youtube videos on your website. Videos are considered supplemental materials to your static content. 86% of businesses use videos to attract customers and increase traffic. So, more traffic means more possibilities to add subscribers to your list.
Wrap Up
A list of email subscribers is a valuable asset to your business. But only a big list will not assure your sales. Instead, a list of subscribers who are really eager to buy your products will help grow your business.
The average email open rate is 32% across all industries. A good quality email list will move your leads further through the sales funnel. And that is the main goal of an effective email listing.