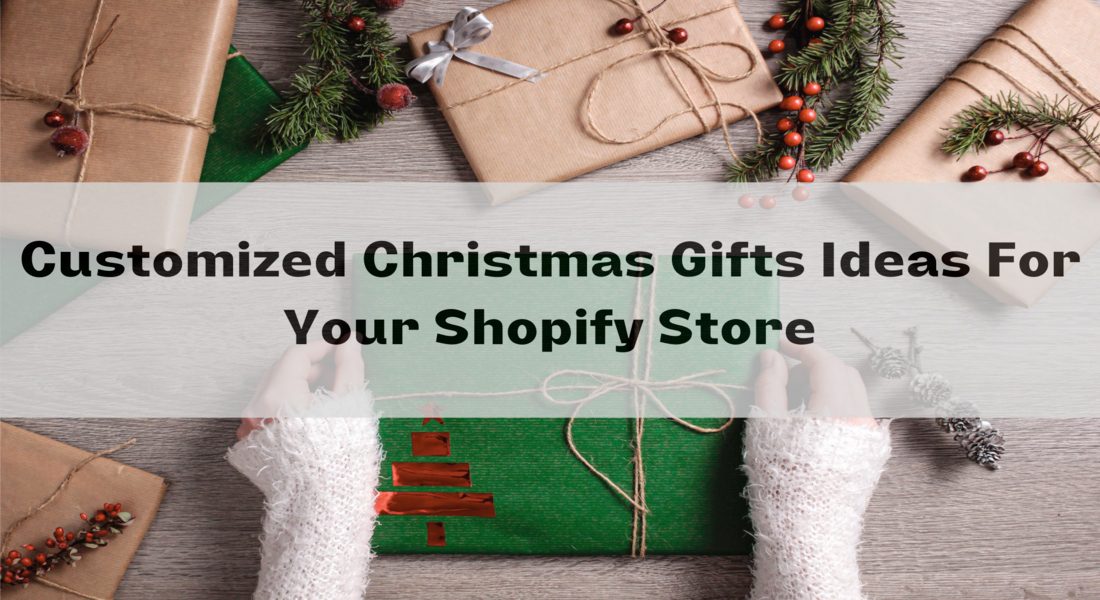 It's finally the Christmas season! If you are a store owner at Shopify and selling for both B2B and B2C customers, then this year your preparations for Christmas should include more than just having fun. 
Christmas is a special time for everyone, including eCommerce businessmen. As a store owner on Shopify,  you need to put your clients' wishes over your own. 
Normally, during Christmas, eCommerce businesses become successful, which helps their customers avoid stress during holiday shopping. Read here to know about how you will take preparation for Christmas six months ahead.
The key to increasing sales during the holiday season depends on the unique ideas of products, gift guides, and appropriate marketing ideas. In this article, we'll go through some fantastic customized Christmas gift ideas and marketing strategies that you can apply to your Shopify store to increase sales During Christmas.
Top Product Ideas For Christmas-Which Are Best For Shopify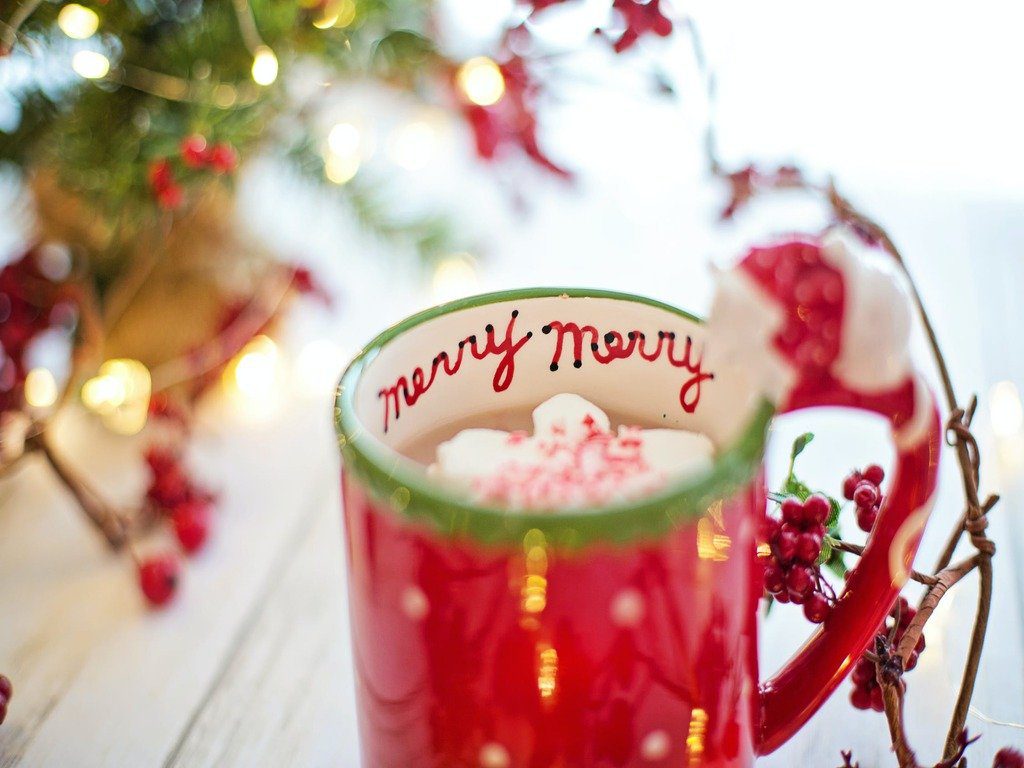 Maybe you have a top-notch idea to make your eCommerce business more competitive, but here we are going to share some basic ideas where you can add value to perform better than your competitors in the case of Christmas.
Idea -1: The Concept of Selling Personalized or Customized Gifts
A personalized gift refers to those products which a customer can design on their own, and a customized product can be pre-designed by the store owner, which he has just designed and collected by gathering customer data.
Statista estimates that the market for personalized gifts is worth $23.5 billion, and the total value of the market is ready to reach $34.3 billion by 2026.
There is no doubt that personalized products have a major impact on the eCommerce business sector (B2B and B2C). Similarly, customized gifts are also appreciated by buyers equally. 
On the eve of Christmas, most people plan to give their beloved different types of gifts that are customized. And to meet their satisfaction level personalized or customized products as a gift have no alternative. It can be clothes, jewelry, or anything that makes their favorite person happy. So selling customized or personalized gifts could be a good idea for a Shopify store owner.
To, grab such customers' attention, and offer buyers customized or personalized products in your store, these types of businesses are profitable too. According to research, 59% of customers believe that businesses that allow product customization are more likely to give them the precise version of the requested items.
Moreover, if you have a product customization business already at Shopify then to give your customers more flexibility, you can let your customer use any product customization app in your Shopify store so that they can design their own product,  using these types of applications has one more benefit and that is through this application the store owner can see what types of design his customer is making, as a result, he can take an idea from that design for producing further product customization.
Idea -2: Hobby-Oriented Products
We know that tracking every customer's hobby is not easy. But you know, only dedicated businessmen sustain in a long run. To collect your customer's information, create a pool or provide a survey around the eve of Black Friday on Social media so that you can get enough time to collect data till Christmas.
Creating poles and doing surveys are not only beneficial for Christmas but also for every holiday season. In such a case, use social media platforms, and do email marketing to gather more data about your customer's choices.
Idea -3: Offer Customized Gifts for Your Male Clients
According to top media advertising, women buy 91% of new homes and holiday-related items. So do not think twice about showcasing your shop with different male-oriented products such as customized clothes, watch, shoes, socks, etc.
Idea -4: Gift ideas for Your Female Customer
To attract your male customers into your shop, you need to know what females like because collecting essential data on female choices will help you get many targeted customers.
According to Business Insider, 
58% of women like to get jewelry as a gift

Earrings are the most-wanted jewelry item which wants 57% of women, followed by necklaces 42%, and bracelets 30%

Additionally, theatre tickets 30% and perfume 23% were the second and third most-wanted gifts for women

On the other hand, women would rather not get chocolates than flowers or underwear as a gift
Focus on these types of customized gifts, so that no customer becomes disappointed after coming to your shop.
Idea -5: High-End Customized Decorating Accessories
Christmas is also famous for its unique decorations. You can sell customized decoration items such as lights, posters, and balloons. Or, with a product customization application, you can allow your customers to design their own sign or placard. Fancy decoration ideas can be a good alternative to kid's gifts as well.
Hopefully, you have got enough product ideas for Christmas, now pay some attention to the sales promotion of Christmas.
What Are The Best Ideas For Shopify Christmas Sales Promotions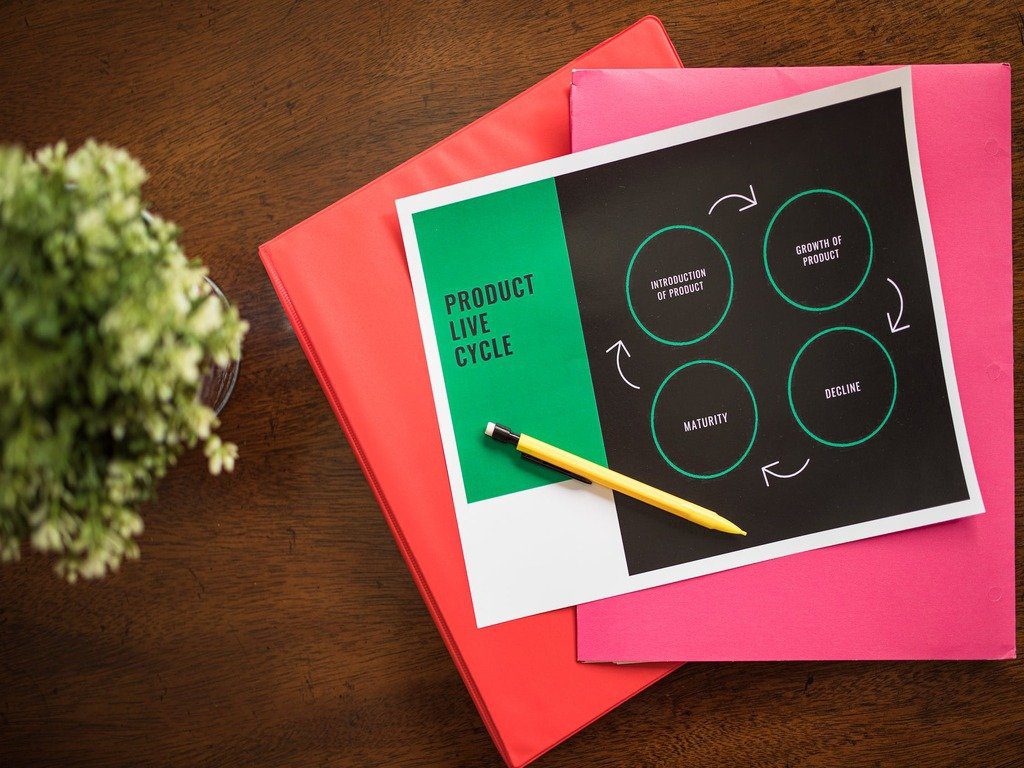 Selling customer-oriented products is good, but you can not ignore the best ways of showcasing your products to customers. Here are some strategies and plans for your Shopify store.
Use Shopify Bundle Deals Promotion

Thank Your Existing Shopify Clients

Providing a Shopify Gift Card

Offering Free Delivery Is Also A Good Idea

Don't Overlook The Power Of Giving Discounts
#1. Use Shopify Bundle Deals Promotion
Humans naturally love to get gifts while shopping. On the eve of Christmas, Shopify's owners offer bundle buying. For instance, women usually buy lots of things together, so to reach your Christmas sales goal, you can offer your customers a mix and match bundle offer or MOQ with the help of a bulk order application. 
In this marketing strategy, buyers can combine several complementary products for greater sales potential, especially in B2B businesses. They can save money by ordering several gift bundles together. It highlights that they can't even purchase a single thing with it.
#2. Thank Your Existing Shopify Clients
The Christmas shopping season is more stressful than Black Friday because people consider Christmas as their personal eve. Consumers spend their time and energy looking for trustworthy brands and items, and they become concerned about out-of-stock issues as well. In such cases, connect with the people you already know. Use an email marketing strategy to grab instant customers.
Customers who have previously bought from you should be given special treatment in this campaign since they have shown their loyalty to your company. A customer who has made a purchase from your online store may get an email from you with a unique discount code, along with a note explaining its exclusivity. Customers are more likely to respond positively to a targeted message or offer.
#3. Providing a Shopify Gift Card
Make your Christmas sale promotion more interesting by providing gift cards to your Shopify customer. Gift cards or vouchers as a gift are always appreciated by modern customers. And we believe that for your Shopify customers, providing a gift card will work best on the eve of Christmas.
For e-commerce, it is a good thing that store owner can easily find out their client category, so selecting loyal customers and prospects is very easy for them. After selecting loyal customers, offer them a gift card for a certain amount that they can spend on their next purchase.
But, before providing any gift card or coupon, choose how much money you want to put in. Make it something you're passionate about, something you want to achieve. If you have a product customization business, $5-$10 is a good starting point. Give your gift card recipients a deadline if you don't want them to lose interest and forget about you.
#4. Offering Free Delivery Is Also A Good Idea
According to small business trends, 66% of Consumers love to get free shipping while shopping. 
Moreover, customers are often discouraged by unexpected shipping prices while shopping online, though a customer is only willing to pay extra for shipping if the item is highly desirable to them. 
Free delivery throughout the holidays might increase sales even more. However, keep in mind that offering free shipping is only a good idea for your existing customer base.
#5. Don't Overlook The Power Of Giving flat Discounts
Most companies are interested in percentage discounts because a majority of customer likes the traditional way of getting discount. 
Flat discounts help you to get loyal customers because from the buyer's point of view they think when a high price tag product provides a flat discount it means that is a better quality product but the businessman is concerned about their customer comfort. So, a product discount always creates a good impression of a product. 
But, keep in mind that your discount percentage and promotion message must be limited and consistent with the rest of your ad language, content, and landing page. In the case of a store, 40% goes to manufacturing or overhead, 30% to advertising, and the remaining 30% is profit. 
So, a 30% discount may be the perfect balance since it effectively distributes a part of your revenues to the customer.
Bottom Line
To conclude, customized Christmas product is highly demandable in the eCommerce business, especially in Shopify. As a store owner, you can provide different customized products for your customers on the eve of Christmas to full fill their demands. And evaluating customer demand is good for your business as well.