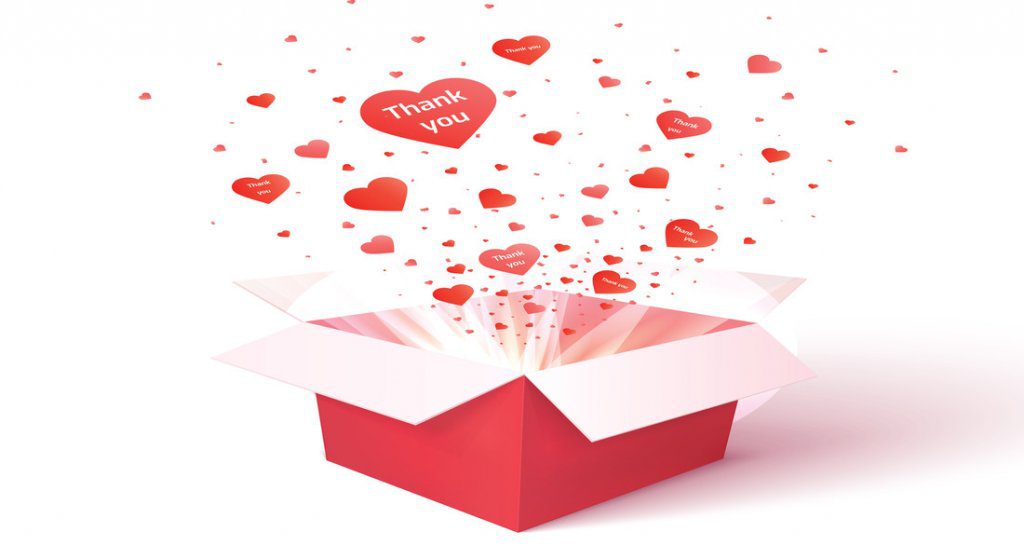 A survey of 1,000 U.S. consumers by TD Bank found that 84% of people recognize "thank you" as part of a gift.
Successful businesses know how important it is to make customers loyal to their brand. Developing brand loyalty can be done in a number of ways, such as with reward systems or by saying "thank you." All of these things have an effect on a business.
It is difficult to maintain a steady stream of loyal customers. But if you have already, then appreciate them in the best possible way. A suitable step can turn your loyal customers into repeat customers. It could be possible that you are interested to thank your loyal customers, but you have no idea. So, in this article, we are here to help you.
Before getting into the deep end, let's define customer appreciation and discuss why it matters to your company's bottom line.
Customer appreciation is the practice of showing gratitude to consumers and making them feel valued and appreciated. When you offer your customers some love, you improve your connection with them and make it more likely that they'll stick around for the long term.
Customer appreciation results in stronger relationships at the end of the day, which increases engagement and profits. In this article, we'll talk about how and why it's important to thank your customers for their business.
But why is it important to say "thank you"?
Exactly Why Should You Start Saying "Thank You?"
The phrase "thank you" communicates more than gratitude. You know that when you help a consumer by solving their queries, they're helping you by buying from you. Without your client, you would have no business to speak of. So come up with a new idea to thank your customers.
Understanding this fundamental fact about customer appreciation will allow you to focus your company's dealings and choices on the needs of your customers. Here are some of the most important facts about displaying gratitude to customers. Before that, let's have a look at some statistics.
According to Zonka,
32% of customers stop buying from their favorite brand because of one bad incident.

59% of customers try new services for the sake of getting a new customer experience.

Because of their bad experience, 48% of all customers left the company's website and made a purchase somewhere else.

Half of a company's loyal customers have switched to a competitor that can meet their needs better and is more competitive.
So, as you can see, customers are too picky to buy products from any store. especially if you are running a brand on a platform like Shopify and selling unique or customized products. In such a case, if you are able to understand the fundamentals of making your customer happy, maybe you can grab them forever.
Here are some reasons, which will explain why saying thank you is important:
#1. It Creates A Sense That It is Worthy For Your Clients
Customers are vital to the success of your company because they bring money and profit to you. Without buyers, a business may generate zero revenue. Customers respond positively to acts of gratitude because they believe it shows that they are appreciated. And in the long run, it means more money is coming into your business.
#2. It Improves Communication With Clients And Customers
More than half of new consumers never return for a second purchase at any one company. But if you take the time to really appreciate your clients, you'll find that your retention rate rises, your customer satisfaction levels soar, and your clients will even be more willing to lend a hand by offering helpful feedback and suggestions.
According to Khoros, 83% of customers agree that they are more loyal to brands that answer their complaints and make things right.
So, remember to assist your customer when they present you with a problem.
#3. It Increases Your Customer Engagement Rate
Customer appreciation is a key component in retaining existing consumers. According to studies, as many as 68% of buyers would switch brands if they felt indifferent toward them. Consumers believed the corporation didn't value their business one way or the other. Maintaining a high percentage of client retention requires a proactive approach, and the best way to do so is through the use of creative customer appreciation ideas.
#4. It Makes Your Customer Happy
Keeping existing clients happy is always a worthwhile step. Establishing trust with your clients is an effective way to boost customer loyalty, pushing your business to new heights. Therefore, even a little show of appreciation may do wonders for your company's bottom line.
The Best Customer Appreciation Ideas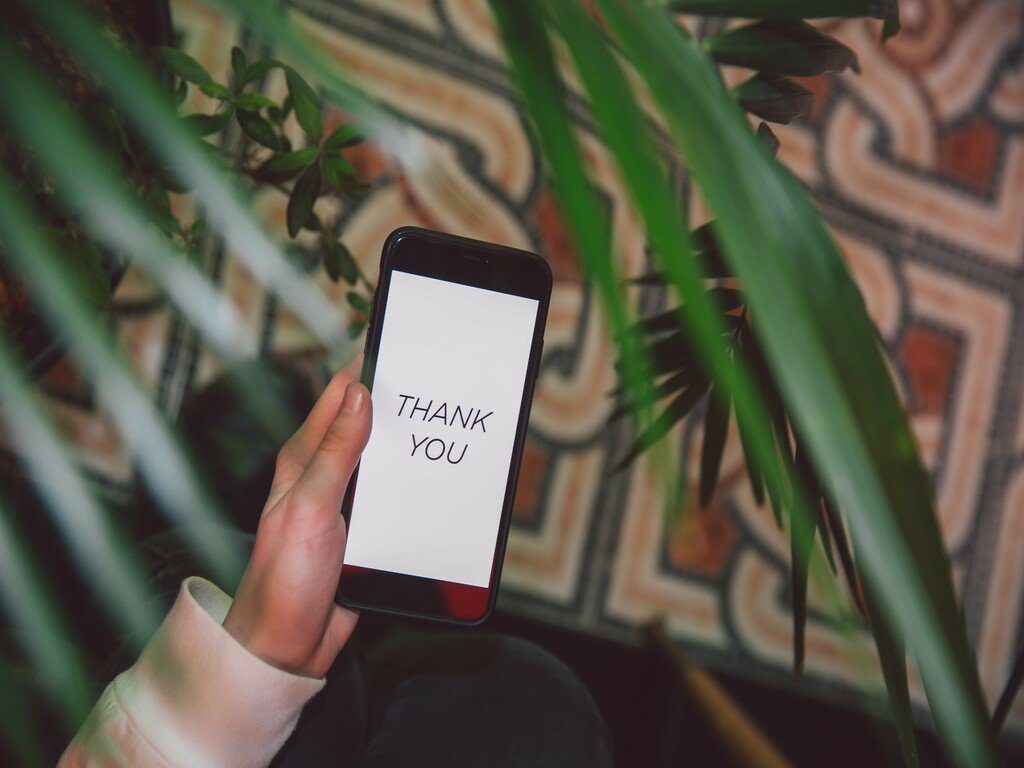 Every business has different strategies and techniques to appreciate its customers. But there are a few common ideas that every type of business can apply. Let's have a look at 6 of them.
#1. Include Customer Feedback on Your Website
If you're looking for a low-cost strategy to show your thanks to your customers, just try this technique. If you provide a service, it may be beneficial to dedicate a specific web page to advertise your customers' experiences with you. It's important to let consumers know their feedback is very important to you.
Social proof in the form of these reviews from satisfied customers can help you get more loyal customers.
#2. Appreciate Customer's New Ideas
Customers who are loyal and interested in your business often share valuable opinions about it. That means they are giving you helpful information that can help you improve every part of your business.
This type of customer promotes your company and increases brand value in his social circle. By listening to customers' valuable information, you can modify your business. Fulfill your customer's needs exactly as you want, because a satisfied customer usually gives positive reviews and opinions. 
This feedback can help customers feel more connected to your store, but only if you actually listen to what they say and do something about it. For example, if you created a new product line or accessory based on customer feedback, you could talk about how that feedback affected your decision.
#3. Thank You And Milestone Emails Should Be Sent
There is a 6.3% click-through rate on thank-you emails, as reported by Klaviyo. You can also earn $0.55 per recipient for each thank-you email you send.
A customer-centric thank-you email opens the way for communication between you and your customers. Expressing gratitude to a client by email is a great way to show them how much they mean to you. Moreover, including a discount coupon in a thank-you email creates brand value and customer loyalty.
Every opportunity you get, show your appreciation for your customers, and that includes sending them a thank-you email. Remember to include your subscribers in milestone celebrations, such as your first year in business or achieving 1,000 clients. If you can get them to interact with you in interesting ways, they will be more loyal to your brand.
#4. Provide Free Shipping
Keeping regular clients happy is essential to every successful company's motto. Profits and sales may grow steadily because of loyal customers, and the trend can be properly maintained by every business owner.
The business owner needs to keep in mind that repeated happiness is a steady source of revenue that may work as a business expansion strategy. For more ideas, you can read this.
Offering free shipping to a customer can be a good way to say "thank you." Customer appreciation is important, and making your customers happy is the most important thing.
#5. Sending Gifts With a Thank You Note
Your special customer deserves a little gift from you. You are not going to treat them regularly. You can send them a gift after purchasing a product in bulk if you sell that type of product. But keep in mind that that gift should contain a thank you note so that your customer feels special and becomes loyal for a long time.
According to Aytm, 81% of people think sending thanks is an important way of showing appreciation. On the other hand, 80% of customers found receiving a thank you note to be something special.
#6. Create Vip Content For Your Loyal Customers
Content always provides all the necessary information about a particular topic. Writing content is a good idea to share ideas about a particular topic or brand. Similarly to thanking your loyal customers, you can create special content as showcase content to highlight their business success, such as mentioning the advantages of your products and services. 
What Are The Mistakes That You Need To Avoid While Customer Appreciation?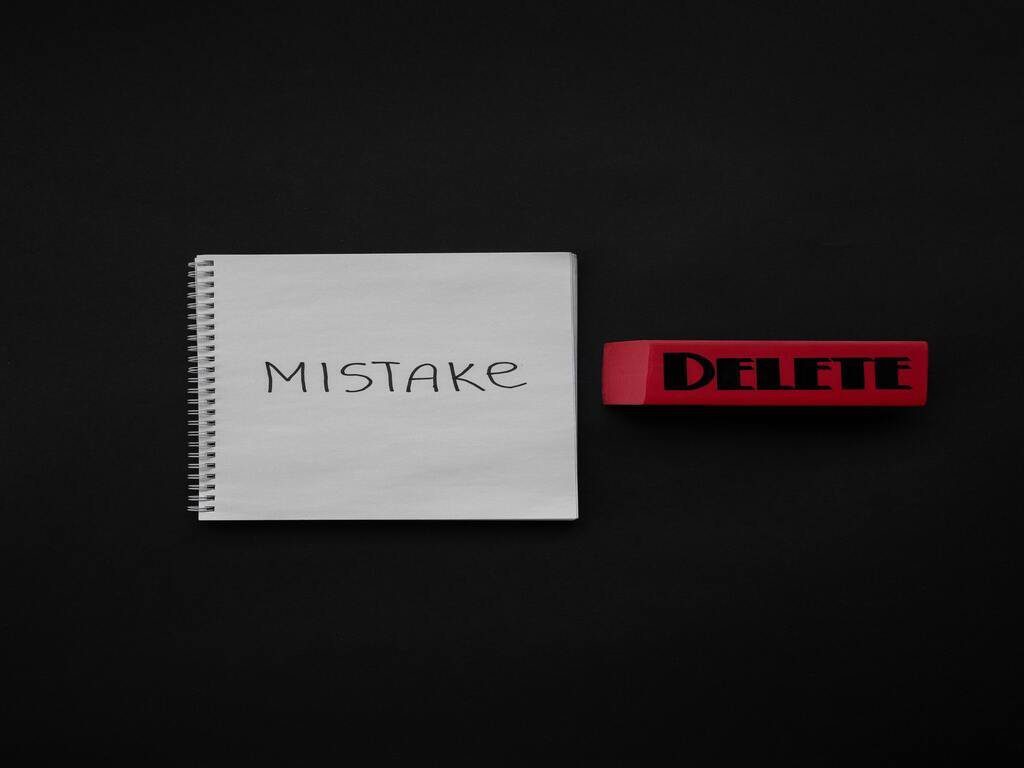 Mistake 1: Check Your Customers' Names Spelling
Before sending a whole email, double-check your customer's name spelling. Because sending an email with the incorrect name appears unprofessional and will erode your customers' loyalty to your brand.
Mistake 2: Avoid Getting Too Personal
While sending an appreciation email, keep in mind that you are talking to your customer. So keep the email short and sweet. Do not write unprofessional stuff to make your client confused. Talk to them clearly so that they understand your email-sending philosophy.
Mistake 3: Resist The Urge To Keep Praising Your Company Over And Over
We all know that your company is very important to you. However, this does not imply that you will include your company in every line of an appreciation letter. This mail is for your client, so praise him and his loyalty to your company. Give him priority.
Wrapping Up
To conclude, saying thank you or appreciating your customer means a lot to your business. So do not skip this step to make your customer a bit loyal. Because customer loyalty is really important to boost the performance of your company as well as the company's reputation.