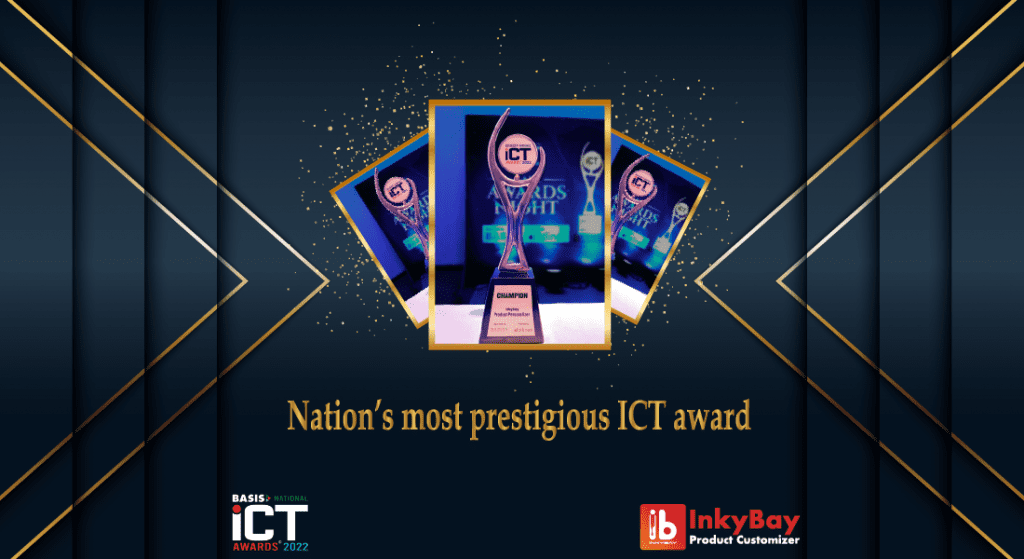 InkyBay- Product Customizer a web-based product personalizer software has been awarded the Champion of the "BASIS National ICT Awards 2022" in the category of "consumer (HC-C)-Marketplace including smart home, transaction for properties, goods & services" on October 31st, 2022.
There were 68 awards in 36 categories and inkyBay successfully beat its own category. This award is a great motivation for InkyBay and its production company, eFoli. 
eFoli is very much thankful to BASIS for selecting InkyBay- Product Personalizer as the Champion of the mentioned category.
Moreover, Because of this national award, a new door of APICTA has opened for InkyBay, which is also an excellent opportunity for the champion team InkyBay of the BASIS National ICT award.
InkyBay- Product Customizer Selected as a Champion by BASIS
InkyBay has been in the business of eCommerce product customization for 12 years. During such time, it has successfully marked its footprint on eCommerce platforms like Shopify and many more.
InkyBay is a unique SAAS product in its field and because of its uniqueness, it ables offers its consumers to experience a first-rate customizing experience. And all of this significance was recognized by BASIS, and they selected InkyBay as the champion, which is highly encouraging and motivational.
An Overview of the Basis International ICT Award 2022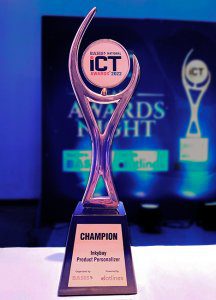 The Software & IT enabled Service industry in Bangladesh is represented by the Bangladesh Association of Software and Information Services (BASIS), which annually hosts the ICT Awards.
BASIS has been holding an annual awards event for ICT excellence since 2017. The BASIS National ICT Awards were established to recognize exceptional individuals, teams, businesses, and organizations in the ICT sector. Dhaka's Radisson Blu Water Garden was the venue of the fifth annual BASIS National ICT Awards 2022, which was held on October 31.
What is InkyBay
InkyBay – Product personalizer is a powerful web-to-print design tool. With this, businesses can offer their customers to personalize products by designing and visualizing their own dream products. 
After customers design and configure their own perfect products, store owners get the print-ready file and complete the order. This obviously helps print shops increase their sales volume, save time and reduce errors.
InkyBay – A Game Changer For Businesses Offering Product Personalization 
With this all-in-one powerful online product customization software, consumers can add the sale of customized products to their existing e-commerce platform and improve the fulfillment of customer orders. It makes personalized product selling business easy and helps to sell any configurable or customized product. For instance –
Apparel/T-shirt

Mugs

Laptop/Mobile cases

Awards

Socks

Business cards

Shoes/sneakers or any other customizable products.
For any print business, Inkybay – Powerful Online Design Tool might be a game changer as it simplifies order processing and shortens production times which eventually increases conversion rate (CR) and average order value (AOV).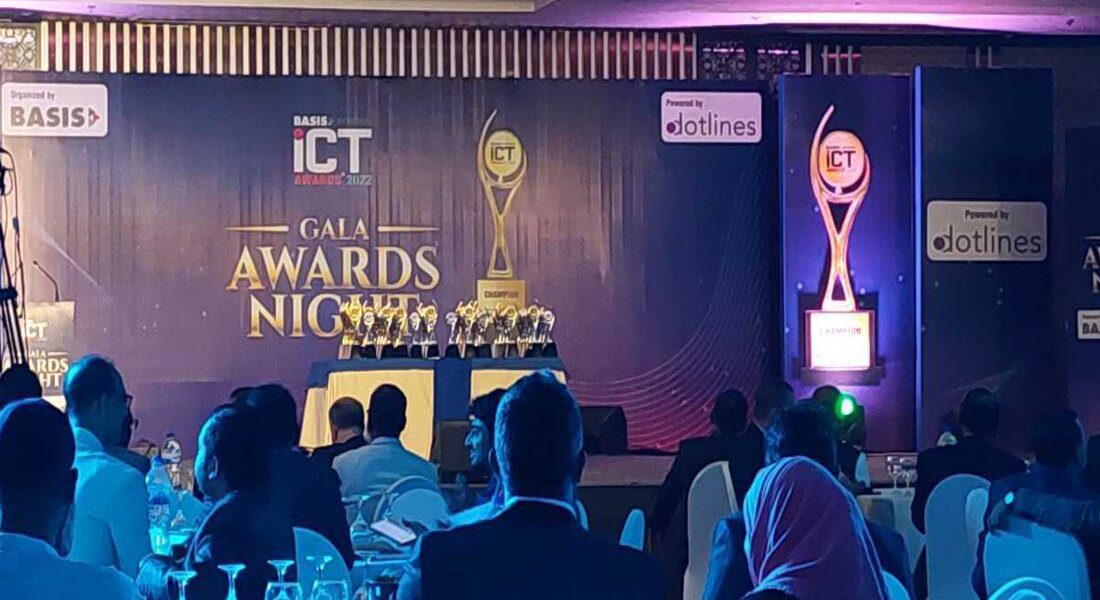 The IT industry in Bangladesh has been greatly impacted by BASIS. Since its founding, BASIS has consistently helped a wide variety of software companies to develop and grow through its supportive environment. This year (2022), the InkyBay-Product personalizer a product customization software developed by eFoli was accepted into the BASIS national ICT award, where it proudly took home the champion title. Which is a great motivation for the team and the company. 
Final Words
With integrating InkyBay – Product Personalizer, any print business can shine in its way. Because this application comes with industry-ready features to grow your profit margin. With its unique features, this has been successfully helping merchants globally for 12 years, and probably that is the reason InkyBay earned the country's most prestigious ICT award.