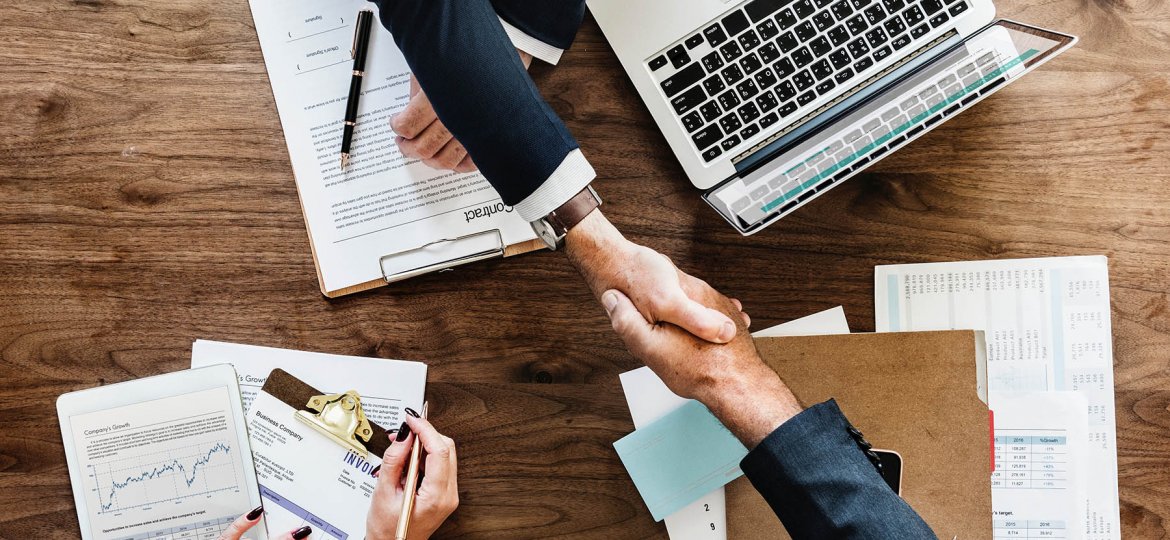 There's no feeling worse than seeing the customers you have worked so hard to acquire taking their business to other stores. It hurts you financially too – research shows it is almost 5 times more expensive to acquire new customers than it is to retain old ones. The growing competition of the print e-commerce market makes this a major problem for existing businesses.
Yet, it will continue to happen – according to Statista, global e-commerce sales are predicted to show 20% growth, which is a steady trend with no signs of decline.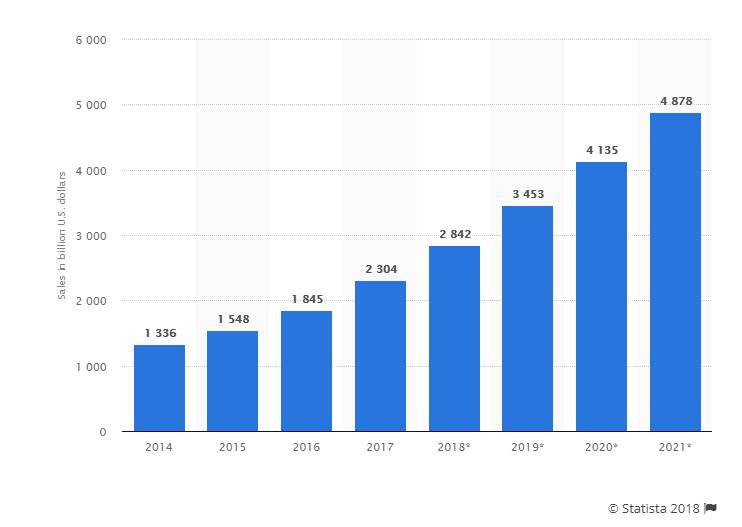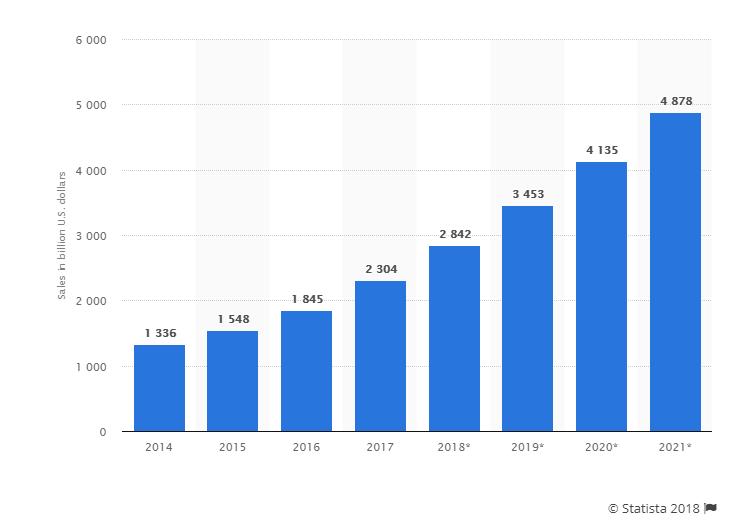 The same steady growth goes to the share of e-commerce when it comes to its global share of retail – from 10.1% in 2017, it jumps to 11.6% in 2018 as predicted, which means new e-commerce businesses will keep coming up.
This means more businesses are fighting for every user's attention every moment. The number of  'see an ad, browse through a store, and forget all about the store moments later' incidents happen way more often than we can care to admit.
The only store users remember are the ones which get their attention and keep it, that engage with them, repeatedly. To grow profits as an e-commerce over time, you need to build long-term relationships with your buyers. It is the key to customers staying loyal to your brand, which can be achieved with consistent and effective engagement.
This article will talk about the steps you need to implement as an e-commerce to boost customer your engagement and loyalty so that you can go from worrying about your churn numbers to celebrating your satisfied, happy customers.
1. Keep Your Communication and Messaging Homogenous
Engaging, at the very core, involves communicating with users. Every word on your website, all the content you publish, and every interaction speaks to the user about your values and your voice as a brand  – and it is the easiest if you speak in a language they are used to. Think of the following two alternatives and whose recommendations will you take more seriously:
(a) A friend of yours who understands what you are about
(b) A cold, unknown company telling you their product is good
When you speak in their language, you can convince users to take the actions you want them to. Create all your communication in regard to their values. Also, remember to maintain this brand voicing across all the platforms you engage the users on. If your email campaign talks in one voice and your customer supports tells another story, you can expect users to be confused (and pissed off, probably).
2. Get them to Sign Up As ASAP
What's more painful than people not buying your product? It is people being interested in buying your product and still not completing their purchase.
A significant percentage of users will visit your website, have the intent to buy something, and still leave. Research shows consumers use an average of almost six touch-points with nearly 50% regularly using more than four while making a purchase. But what if they have no way of getting back to your store?
When you get users to sign up, you have a way to reach out and get them back. Develop your website experience to get your users to sign up as soon as possible. You can also incentivize sign-ups by offering special perks or a discount on the first order. Take Chilis.com sign up offer for example.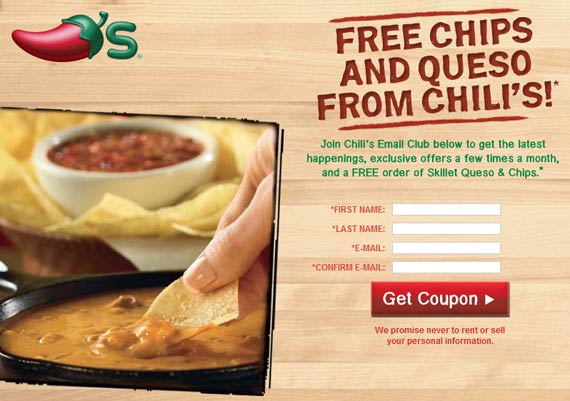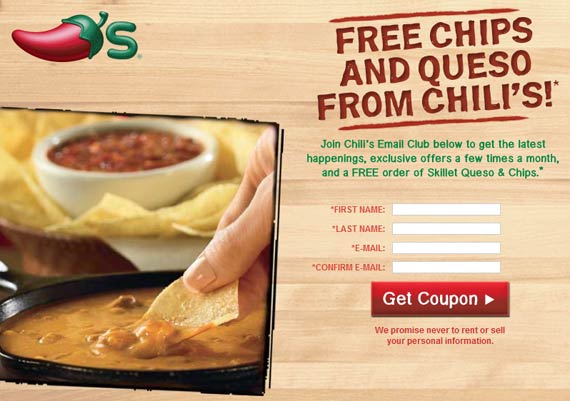 3. Offer User Personalization to Improve Customer Engagement
80% of consumers say they are more likely to do business with a company if it offers personalized experiences. Further, users who prefer personalized experiences are serious about business – they are 10x more likely to be amongst a brand's most valuable customers. The benefits of personalization for e-commerce need no better example than Amazon – which has increased its growth exponentially in the past few years.
Typically, personalization involves the use of data based on users'
search queries,
purchase history,
shopping cart items,
social media behavior,
and geographic location
to serve contextually relevant content and products. This will improve the user experience; they will engage more and eventually buy more from your store.
4. Give Users The Choice To Customize Their Products
As a print e-commerce, you can take personalization one step further by implementing product customization in your store. Apart from suggesting products that the users would like, you can offer them the choice to design their own products.
Customization does wonders for your engagement – when you put the user in control of the design process, they become emotionally invested in the product. The designs they create will appeal more to them, and they will be more inclined to buy these over a pre-designed product. A tool like Inkybay Product Configurator is a perfect choice for e-commerce businesses looking to implement customization in their store.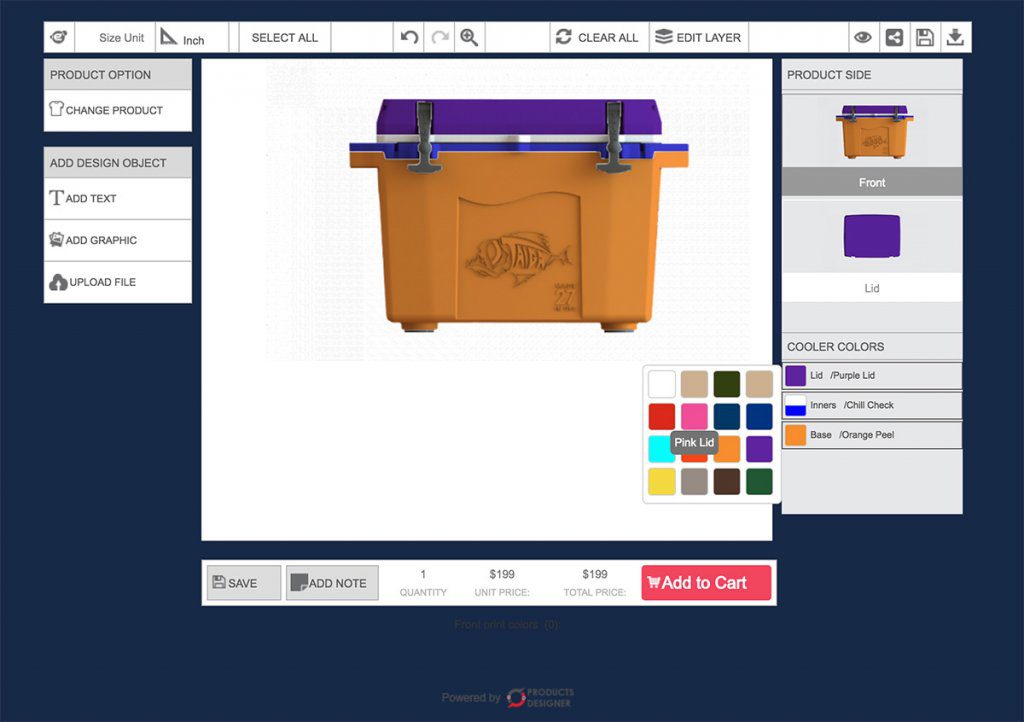 5. Reward Users When They Engage to Create a Loop
Psychology tells us that that the human mind tends to go towards rewarding experiences repeatedly. If something makes you feel good, you will want to do it more often (that is why you like listening to your favorite song on loop).
Combine this behavior and the law of reciprocity (do something good for your users and they will want to do something for you), and you can build a strong action-rewards loop. When users take actions/engage the way you want them to, reward them. This will encourage them to further engage with your brand and so on.  Make them feel happy about doing things which increase your revenue/expand your marketing efforts – this can be purchased they make, sharing their experiences on social media, and writing reviews for you.

The rewards can be as small as a candy bar along with their order or a simple discount on their next order, but it will encourage them to keep coming back.
6. Use Package Inserts To Promote Loyalty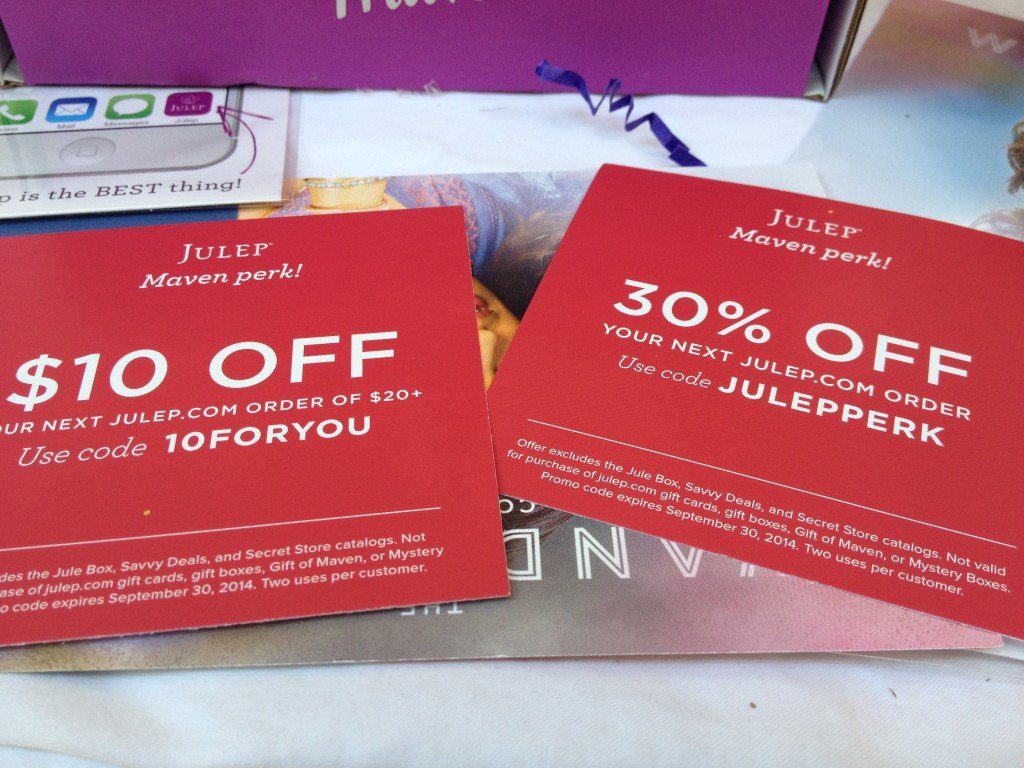 Package inserts are engagement tokens that go along with orders as they are shipped to the users. They are pretty simple– just throw in a flyer with every order you ship, resulting in a low cost, highly targeted and effective method of driving customer loyalty. Package inserts can be of various types – such as discount coupons, free samples, personalized thank you notes, or small gifts.
In Conclusion
The loyalty of users (and hence long-term revenues) is increasingly becoming dependent on the types of relationships they form with the brands. Continual engagement must hence be a priority for your business in order to keep building profits over time.
How do you measure and increase engagement at your business? Feel free to let us know in the comments!