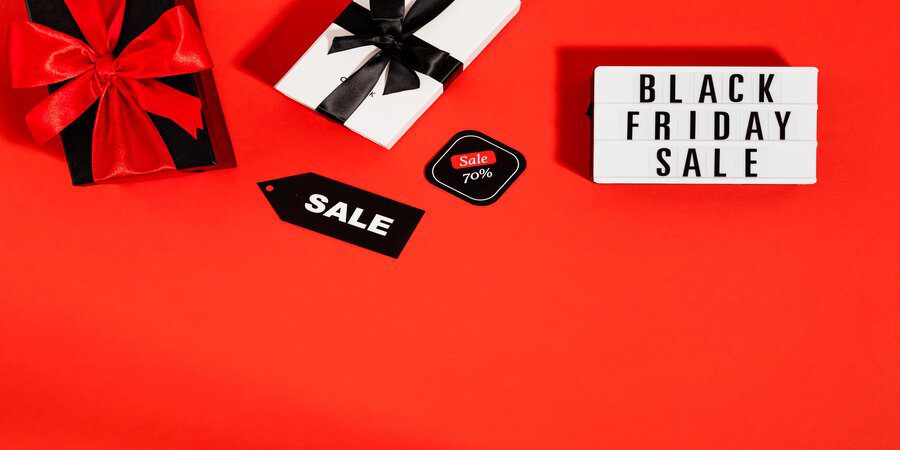 Shopping is always the best part of celebrating any festival. Both eCommerce and brick-and-mortar retailers provide immersive offers to attract customers during the time from Black Friday to Cyber Monday. 
Besides general marketing activities, businesses require some unique marketing ideas for Black Friday and Cyber Monday (BFCM) to stand out from the competition.
According to NRF (National Retail Federation), with the passing of time, holiday sales are increasing each year. According to balancemoney.com, in 2021, shoppers spent about $997.73 on buying decorations, gifts, and others, whereas, in 2017, they spent $967.13. 
Below are the statistics of holiday sales data for the previous five years prepared by the world's largest retail trade association NRF (National Retail Foundation). 
Years
Spent per shopper
Spent(Total)
Increase Percentage

2017

$967.13

$679.24 billion

5.0%

2018

$1007.24

$691.48 billion

1.8%

2019

$1047.83

$

718.64 billion

3.9%

2020

$997.79

$

777.35 billion

8.2%

2021

$997.73

$843.40-$859.00 billion

8.5%-10.5%
What is Black Friday & Cyber Monday (BFCM)

Black Friday is generally the fourth Friday in November. It is the day after Thanksgiving. This day is considered one of the busiest shopping days of the year.
Cyber Monday is the Monday after Thanksgiving and two days after Black Friday. Online marketers have the chance to earn a greater percentage of revenue on this day. 
Statistics say more than 60 million US citizens plan to shop on these holidays. According to a renowned financial news provider – spendmenot.com, in 2021, about 88 million Americans shopped online. To deal with this big crowd of online holiday shoppers, traditional tactics will require advanced actions in the coming years.
Marketing Ideas for Black Friday and Cyber Monday
Hit your sales margin by considering the 10 best marketing ideas for Black Friday and Cyber Monday –
Before digging into the marketing ideas let's get to know some statistics prepared by financeonline.com –
Online sales are steeply increasing day by day since 2016. 

In 2018, Cyber Monday's online sales were $7.9 billion globally and gradually it became $10.8 billion in 2020.

According to spendmenot.com, 93.5 million shoppers shopped online on Black Friday in 2019. And this amount gradually increased in the year 2020 and 2021.

During the Covid-19 pandemic, businesses have realized that they need to focus on online marketing in case they face a similar pandemic situation in the future.
#1 Create an Email List
Creating an email list of the possible customers is like the pre-estimation of the number of possible customers who are going to buy the products. According to research, there will be 4.3 billion email users in 2022 and it will be 4.5 billion by 2025. 
Here are some tips about how to encourage visitors to provide their emails –
Use google forms

to get new emails offering them to view a demo of your top products.

Leverage Social Media Groups

to inform more people instantly.

Offer promo codes

to visitors to encourage them to provide their emails.

Inform about your upcoming hot products

using social platforms.

Create low-stock notifications

and persuade people to provide their emails.
#2 Use Succinct Pop-up Message
Well, many would say pop-up messages are annoying, but statistics (sumo.com) says-an average performing pop-up message has a conversion rate of at least 3.1% while some pop-ups make it to 50.2%. And the best pop-ups showed 9.28% but the average conversion rate for any kind of pop-up is 3.09%.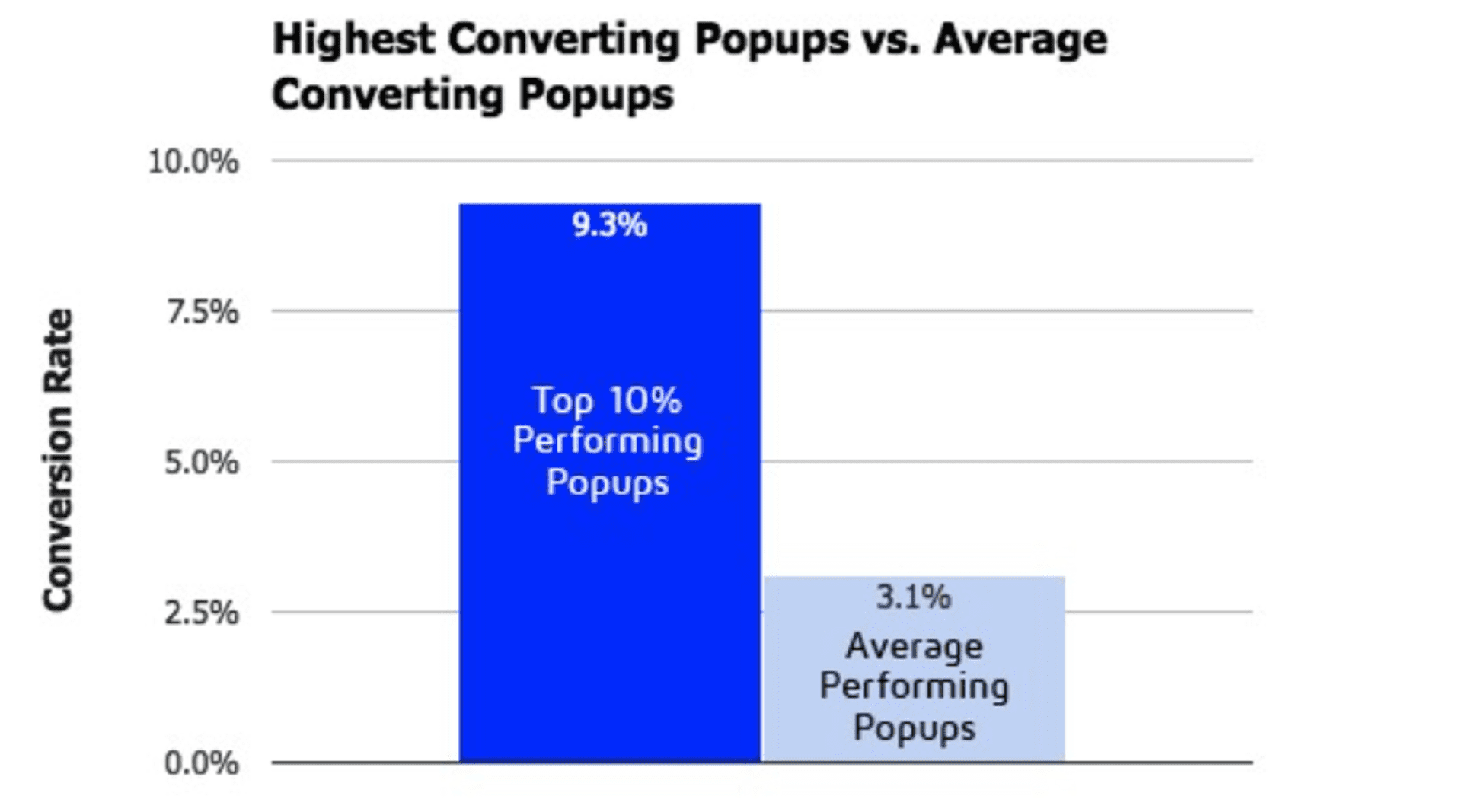 So, it is clear that pop-up messages affect the conversion rate. But here are a few tips if you do not want to make it annoying –
Trigger

your pop-up message after 30 seconds

of the visitor's landing on your page rather than triggering it immediately.

Show

your pop-up message after at least 50% scroll. It will allow visitors enough time to go through some of the page's content.

Make

your pop-up message succinct.
Do not ignore the effectiveness of pop-up messages. According to SUMO research (sumo.com) says that it has been possible to gather about 23,645,948 emails using pop-up forms in less than 2 years. 
#3 Make Holiday Shopping Easy for Customers
Of course, people always look for convenience and helpfulness while shopping online. So, investigate whether your eCommerce store considers the following aspects while making holiday offers to customers –
Free shipping

Gift guides

Free gift wrapping

Guaranteed delivery time
When you offer something free to someone, there is a chance to make that customer a loyal one throughout the year.
#4 Use Gamification for Black & Cyber Monday Marketing
Gamification is an entertaining way of marketing strategy. According to a done by ProgressiveGrocer, almost 9 out of 10 online retailers use gamification to engage more customers. 
Use different online gaming apps like OptinSpin, and Wheelio to offer discounts and gifts on the basis of your gaming scores.
#5 Launch a New Product for Black Friday & Cyber Monday
Launching a new product requires some unique marketing ideas for Black Friday or Cyber Monday to make it popular. Initially, you need to make sure you do the following steps to market your new product and get a quick sale –
Create

a special initial Offer

Design

your

google business page

Inform

via email

Make a Facebook live session
#6 Offer a VIP Early-Bird Discount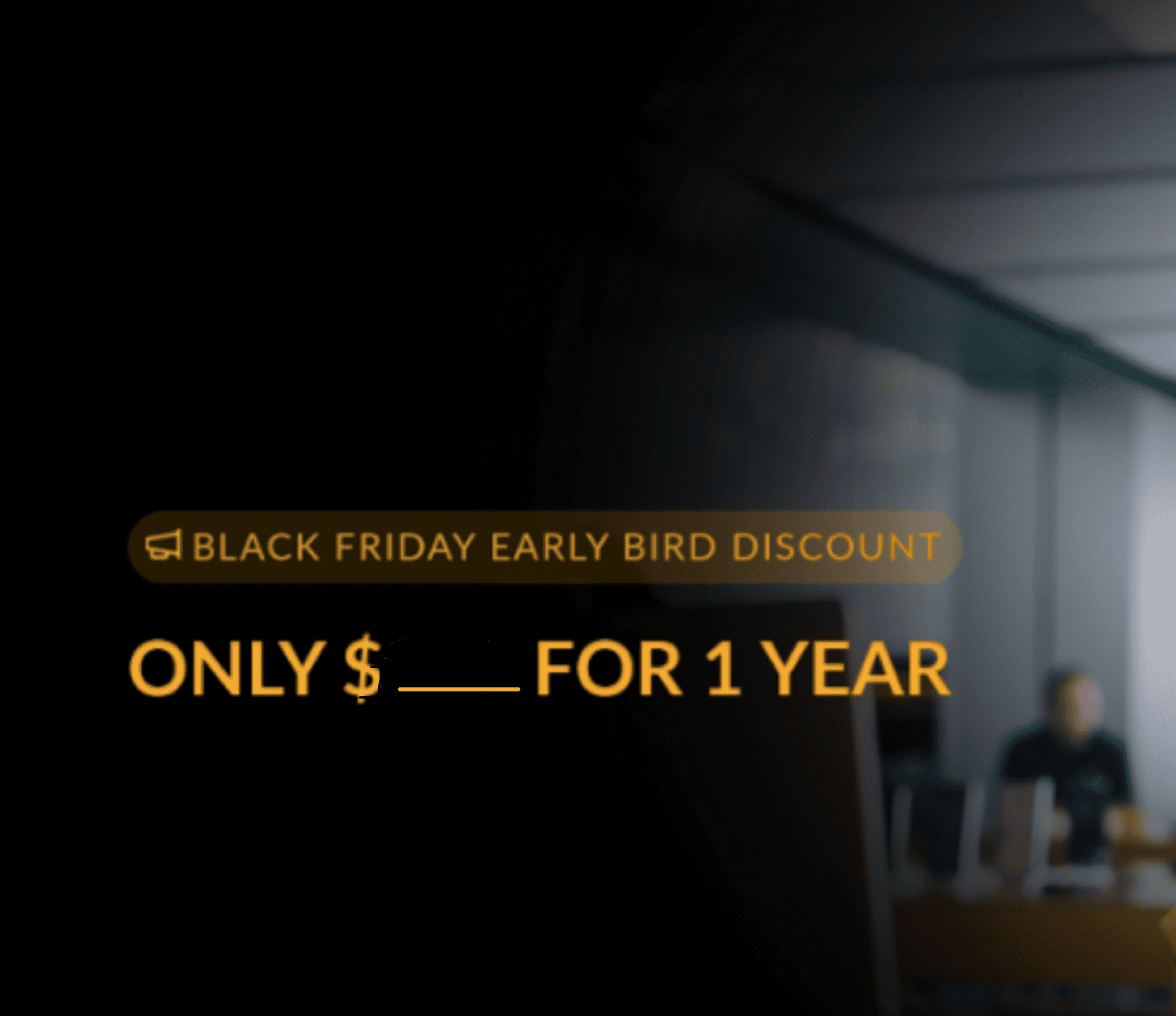 An early bird discount offer is a limited-time offer that encourages customers to buy something in advance. These discount offers ought to have some variations. It may be –
Special discount offer for early registration.

Special discount offer for some VIP customers.

Pre-access to a newly launched product demo for VIP customers.

A free trial on any new product for some selected customers.
#7 Use a Chatbot to Recommend Products 
A chatbot is a wonderful tool to quickly respond to customers. Most of the customers have similar queries that are easily answerable by chatbots. A chatbot may recommend any suitable product to the customer. Use a chatbot to complete the following task instantly –
Suggest a product

using a chatbot.

Inform instantly

by chatbot about the current discount offers.

Inform about the top product at the moment and which is going to be

out of stock.
#8 Offer a Coupon
Coupon offers for a certain period will be a good attempt to boost sales. Driving people to a specific site will be comparatively easier if you offer coupons for a specific period. Your coupons or offers may have the below category –
Buy-one get-one 50% off.

Every purchase has a gift
#9 Create Promo Videos
According to Business Insider, in 2020, about 144.4 million people in the US loved watching videos online.
Videos are the best way to grab the attention of potential customers in a short period. A large volume of information can be delivered through a short video clip.
#10 Audit Your Previous Marketing Campaigns
Analyze your previous work and improve your next strategy. Here's what you can do to make a successful audit of your previous works –
Try to make statistics of which strategy works best for you

Find out where could you improve more

Reorganize your potential customer's database

Make a note about whether your valuable customers' taste has changed or not.
In recent times, selling products during this black Friday and cyber Monday holiday season has become more challenging. Sometimes it is hard to find out what customers really want. In that case, offering them to customize their own product can be a solution. This can be done by leveraging a third-party app with your store. For instance – if you are using the Shopify platform for your eCommerce business, a Shopify customization app can offer your customers to personalize their own products and it will help you get more loyal customers. 
Final Words 
During the Black Friday and Cyber Monday of this year's holiday season, any unique idea can be a game-changer for your business. Start preparing early so that you do not miss any important ideas for Black Friday and Cyber Monday. 
Compare which marketing ideas for Black Friday and Cyber Monday works best for your store and apply that to boost your sales. An early start of applying several marketing strategies will help you stand out amongst your competitors during the season.