Custom Corporate Gifts – Pen Drive, A Simple Yet A Must-have Equipment For Computer Users Turned Into An Idea Of Corporate Gift
In business, especially at the corporate level, the exchange of gifts is considered a way of showing utmost courtesy. At the same time, it works as indirect marketing of your target service or product. You can easily create an impression on others by providing a gift to the people in a business meeting or conference or even personally.
Usually, products like Professional Notebooks, Calendars, Custom Water Bottle, Restaurant Gift Card, Pen, Headphones, Gourmet Food Basket, Coffee Table Book, Custom Golf Balls & Tees, Coffee or Tea Blends, Toiletry Bag, etc are seen to be exchanged as corporate gifts. But have you ever thought about a pen drive as a corporate gift?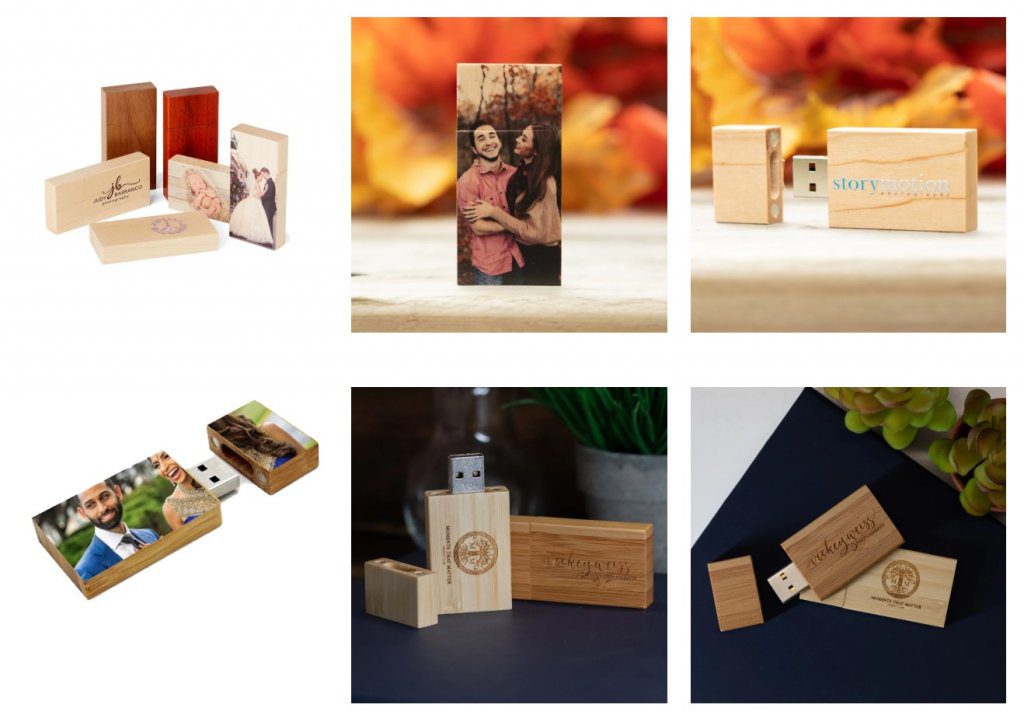 In this modern era, when all the workplaces are computerized, having a pen drive is a must-have equipment for computer users. CorporateCustomGifts.com took the amazing idea of pen drive as a corporate gift and successfully made it their core business product. They are currently specialized in manufacturing customized pen drives of different shapes and appearances that include classic pen drive, business card pen drive, metal pen drive, classic swivel pen drive, wooden pen drive, Leather pen drive, pen shape pen drive, pill shape pen drive, etc. CorporateCustomGifts.com is an India based customized pen drive manufacturer.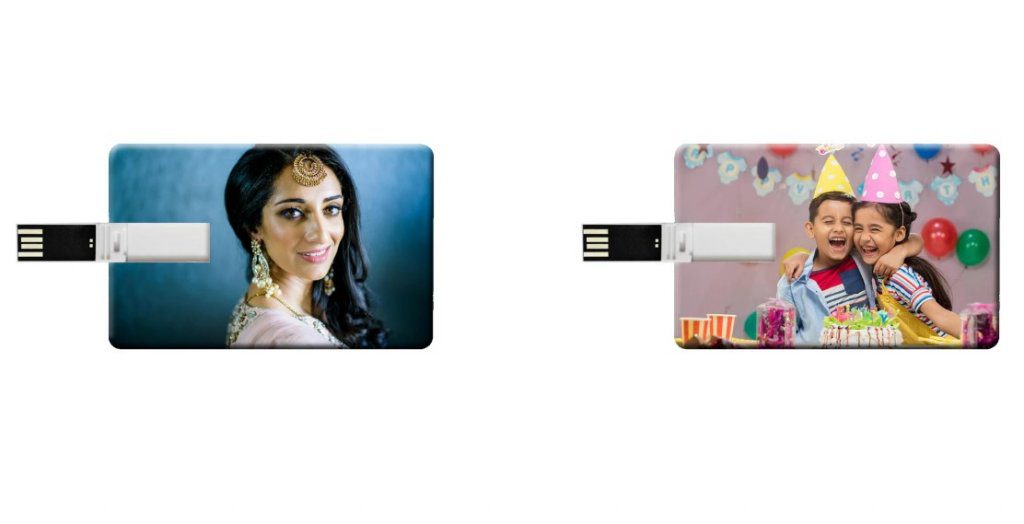 Why Customization/Personalization Was Integrated With The Business?
Customers are professionals like photographers, musicians, wedding planners, app developers or corporate business owners; and it's very simple that their choices and requirements will be different based on their works, personalities, and needs.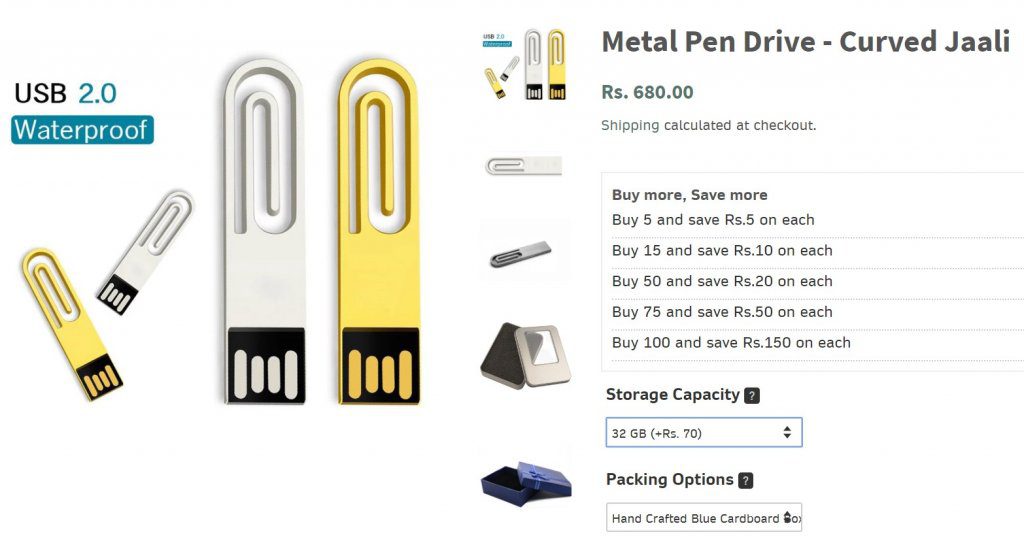 In this business, the sole purpose of manufacturing a pen drive is marketing and promotion. The customers' company or product logos, names or business signatures are required to be printed or engraved on the pen drive which they are offering as a gift. They might want to have a Card shape pen drive, Leather pen drive,  Metal pen drive, Wooden or evergreen Classic pen drive for trade shows, schools, universities, event promotion or for personal gift-giving.
For CorporateCustomGifts, enabling customization/personalization option turned into a must-have feature on their store to provide the ultimate freedom to the customers so that they can create or design a pen drive according to their tastes and requirements. So, they integrated their online store with the Inkybay Product Customizer, a web-based product personalization tool to secure an ultimate solution for self-customization option and succeeded in their endeavor.
Inkybay – Just Like A Sorcerer Waved A Magic Wand
After the successful installation of Inkybay – as a Pen Drive Customizer CorporateCustomGifts has provided their customers the freedom to personalize the pen drive completely on their own.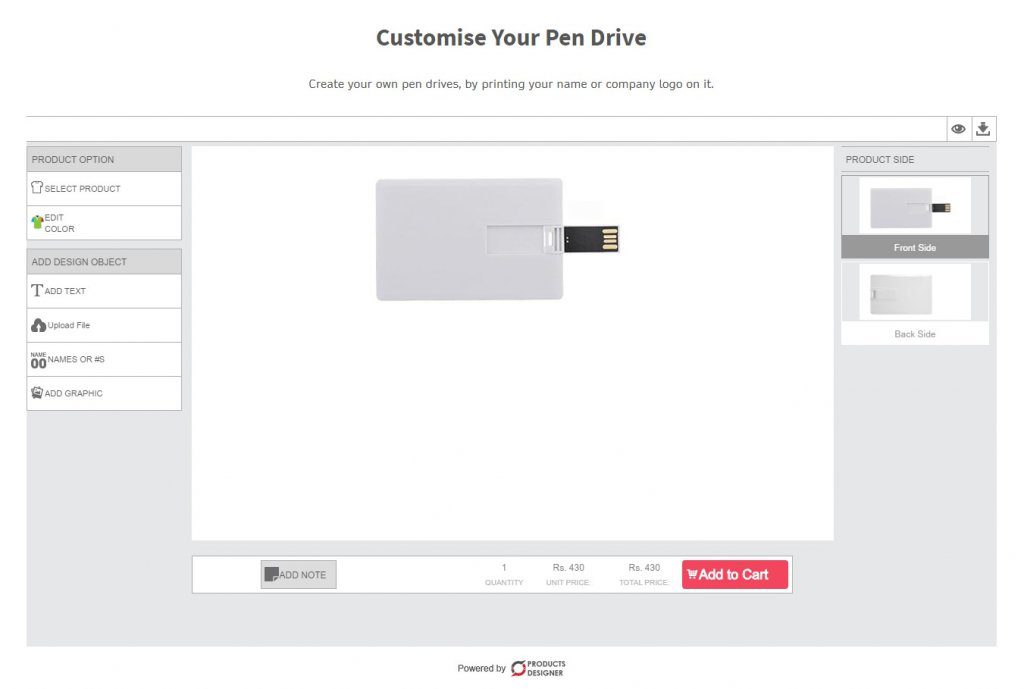 In the customization interface, the company successfully enabled the options like – Select Product, Edit Color, design objects like Add Text, Upload File, Names, Add Graphics, Front Side and Back Side. Also, the Quantity and Pricing Options are available in the UI of the customizer.
A customer is doing all the work like selecting design and color, choosing the storage capacity and quantity, creating the texts or logos overall finalizing everything. After the order is placed, the company is downloading a print-ready vector (PDF/SVG) file which is making the production level speedier.
The best thing about Inkybay is that it gives the customer a chance to preview the final output and let them decide whether to place an order or make a quote or further improvement is needed.
The entire process is just happening with the help of the automated process created by Inkybay in the back. Isn't it a feeling like a sorcerer just waved a magic wand and made it happen?
The Final Thought
CorporateCustomGifts.com has been a web-based leading customized pen drive manufacturer for marketing and promotional purposes for over ten years. It's a long time to maintain such a reputation in the long run. But they did it. And the inclusion of self-personalization tools in their store made them take to another level of success.
CorporateCustomGifts is another story of a successful customized product business…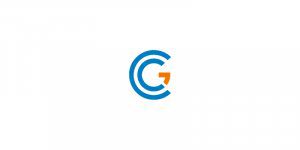 Custom Corporate Gifts
eCommerce platform: Shopify
URL: CorporateCustomGifts.com
Country: India
Product Type: Customized pen drives of different shapes and appearances that include classic pen drive, business card pen drive, metal pen drive, classic swivel pen drive, wooden pen drive, Leather pen drive, pen shape pen drive, pill shape pen drive, etc.
"It is an excellent app and very supportive team. Always ready for help. I will highly recommend this app."

– Corporate Custom Gift review from Shopify app store.