InkyBay – Product Personalizer
Product personalizer lets you offer your customers to personalize their own perfect products. Offer your customers outstanding shopping experiences and Improve your sales volume with InkyBay – Product Personalizer.

190+ Reviews On Shopify App Store

Grow your personalized product selling business faster
Let Customers Personalize Their Own Products & Boost Your Sales Volume
Developing products that meet all the specifications or features customers want is a challenge for merchants. 
What if your customers can personalize their own products with innumerable customizable options available right on the website and place the order? You get the production-ready vector file and send the exact items the customer wants. 
This is where InkyBay – Product Personalizer comes in.
With this product personalizer, make your customers happy with the right products, save your time and bother less about product configuration, and increase sales and engagement on your online store.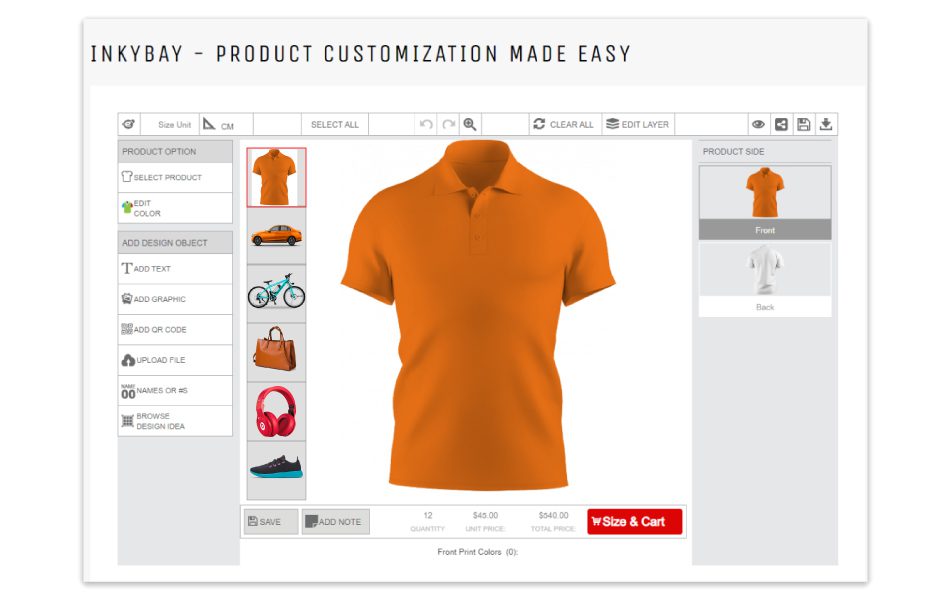 InkyBay is an application that allows you to offer your customers outstanding product personalization experiences. With this product personalizer, offer your customers complete freedom to build their own perfect products. 
InkyBay defines what is product personalizer in real life. The application comes with industry-ready features for print shop owners. It empowers store owners like apparel/t-shirt sellers, bicycle/mats sellers, mobile case sellers, headphone sellers, or any other promotional items sellers with outstanding personalization experiences.
Innovate your business model with the powerful personalizer tool so that your customers can create and live preview right on the website what they are going to buy. 
Get your production-ready file (JPG, SVG, PNG, PDF) instantly. Additionally, manage your inventory for an unlimited number of customizable product variations.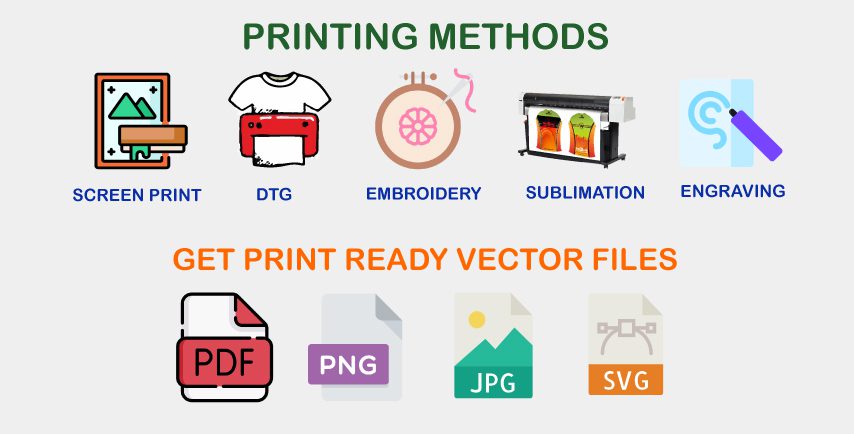 Inventory control for customized products is crucial for avoiding any out-of-stock situations. With InkyBay, restrict your customers from placing orders with blanks or parts that are out-of-stock.
Why Integration with InkyBay?
InkyBay – Product Personalizer helps merchants gain insights into their customers' preferences and offer customers tailored experiences. Merchants will find many reasons why integration with InkyBay but a few unique reasons are –
Offer customers a

product builder with industry-ready features

that help them live preview before they place the order.

Apply quantity

discounts for customized products

and enjoy advanced product options.

Generate

dynamic pricing

based on size, color, and other options selected.

Let customers choose from 5000+ pre-defined templates, personalize them and place the order.

Control your inventory

for customized products, and save customers from out-of-stock situations.

Let your customers upload any file size and personalize it and place the order.
And, there are more. Enjoy more business-oriented features and accelerate your business growth with InkyBay – product personalizer. If you are a Shopify store owner you can get InkyBay for a 21-day Free Trial.
Seamless Integration
Integrating your store with InkyBay – Product Personalizer is easy. It requires just a few clicks, and no coding is required. To integrate your Shopify store with InkyBay – product personalizer, just install this product personalizer from Shopify app store, choose a plan or you you can start a free trial for 21 days.

InkyBay has a dedicated 24/7 support team who are always there to help clients with any kind of adjustments. The dedication and hard work have made it possible for InkyBay to earn 150+ positive feedback from its clients on the Shopify platform alone.
Let Customers Personalize Any Kind Of Product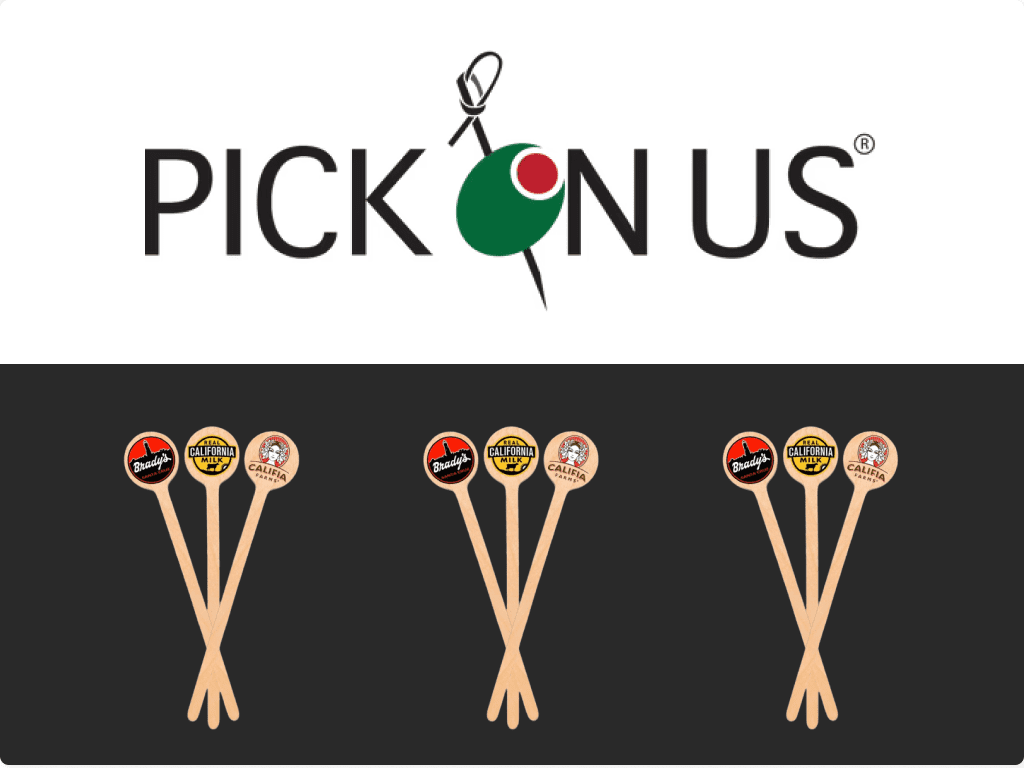 InkyBay lets you provide the ultimate freedom to your customers. With InkyBay, eCommerce print shop owners can sell any customizable products. These include –
Apparels/T-shirt

Laptop/Mobile Cases

Team Jerseys

Business Card

Signs

Mugs

Shoes

Stickers

Other customizable items. 
Starting from the screen print method, InkyBay works with other available printing methods like DTG(Direct to Garments), Embroidery, Flex Printing, and others. 
How InkyBay Can Improve Your Revenue
Offering a perfect product personalizer from your online store is a great strategy to make customers happy and loyal. Businesses offering product personalization can easily increase their demand and customer retention rate (CRR). But, why do people like personalized things? This is because a personalized or customized product reflects the real emotion of a customer.  So do not hesitate about the question, can you customize products on Shopify or not. Because the simple answer is, YES!
According to McKinsey research, merchants offering personalization generate 40 percent higher revenue than the average competitors.
Offer Product Customization, Increase Demand & Customer Loyalty
There are endless product choices available in the marketplace. So, find an innovative way to stand out from the crowd. Differentiate your business from your competitors by offering a powerful product personalizer from your online store.
Things that are different always attract people. Because of technological advancement, it is easier for businesses to offer customers personalized products. So, offer a product customizer from your eCommerce website to increase sales along with customer loyalty and stand out from your competitors. This also increases the CRO.
Use InkyBay Product Personalizer To Find The Winning Products
InkyBay – product configurator helps both B2C and B2B companies by improving sales processes and customer satisfaction. By using this perfect personalization tool, merchants can ensure every customer gets exactly what they order.
Merchants might deal with a number of different products. It is a common scenario that they look for winning products. With a perfect personalizer tool, merchants can easily find successful versions of products. Inkybay, in this case, might be a perfect choice. With this customization tool, merchants can offer customers to configure their own products. That way, merchants can keep track of what kind of product is doing good and what are the tastes of most consumers. So, use a personalization tool to find your winning products amongst your complete offering and concentrate on manufacturing these winning products.
6 Essentials For Successful Product Personalization
A product personalization business can be difficult to manage if you don't know how it works. So, if you want to avoid problems and make your web-to-print business successful, follow these rules and guidelines when you offer personalized products.
Specify The Product Criteria For Personalization
If you have a product customization business in eCommerce then you may be concerned about  Can you personalize items on Shopify? Or not.
There are various sorts and criteria for product personalization available in eCommerce especially the platform like Shopify. 
Some web-to-print businesses may begin with a variety of products, but others may begin with a limited edition of customization. Because of this sometimes a web-to-print business can fail. To know more read this.
This depends on the business model and the owner. There are a few things to consider if you own or are planning to start a product personalization business. 
There are many advantages to offering customized products, but keep in mind that not all products are appropriate for personalization. To save money and time, you should only personalize products or groups of products that will make your customers very happy and help you make more money.
In the early stages of launching a product-personalization business, first of all, define your business's criteria and select an initial product.
Second, look into the market for personalized products by looking at your target audience and the products that are already on the market.
And lastly, choose the best product personalization application for your store that will work as a quick fix to all your product personalization business challenges. To do better performance in business you should know ways of marketing a product online for your eCommerce print business.
Assure a Price Range That Can Be Adjusted Based On The Product Type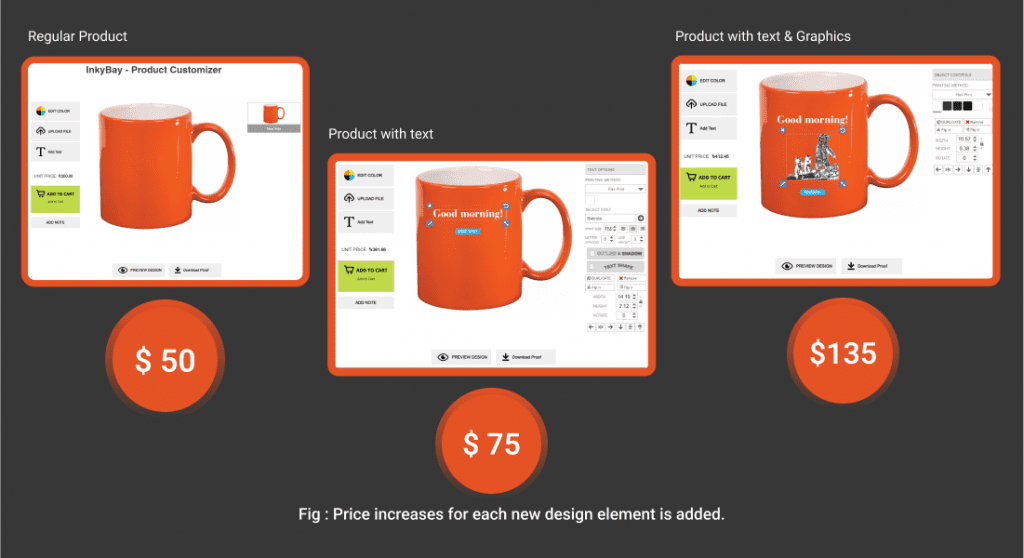 Pricing strategies for customized products can be tricky for a business owner. Because not all custom-made products have the same prices. 
Usually, the price depends on the design details and how high-end the product is. So, as a custom business owner, before you set the prices, think about your customers. Fix the pricing so that everyone can afford it.
Do Not Mess With Too Many Features
Perhaps your custom business store offers too many business-oriented features to your customers. It is good to show the worthiness of the tool, but giving your customers too many product personalization options can distract them from their real design idea. Because offering too many options is confusing as well.
To cut through the confusion, make a list of the features that are truly necessary before letting the customer design on their own and disabling the rest. An easy product configurator can increase the AOV of your customers.
Which product personalization features are really important for all types of custom businesses; you can find them by doing surveys or polls on social media platforms, or you can apply an email listing marketing strategy.
Getting real information about anything from prospects and existing customers is the best option because there is no doubt that your customers and prospects are better information providers than your competitors.
Allow Consumers To Save Their Own Design
In the case of eCommerce product personalization, your customers are the most creative ones, and you are just giving them a way to show it by using a custom tool. Whenever you are using a custom tool for print-on-demand business, use a product personalizer app that lets your customers save their designs in different formats, like SVG, PNG, JPG, PDF, and so on.
It doesn't matter; the saved file should be the customer's final design. Some customers may want to design again, or someone may be in a hurry and just want to look at their previous design. It can be anything, but as a business owner, it is your duty to allow them to save files in their preferred format. So, as a solution, use a product personalization tool that allows such things.
Ensure Your Product Configurator Allows A Real-Time Preview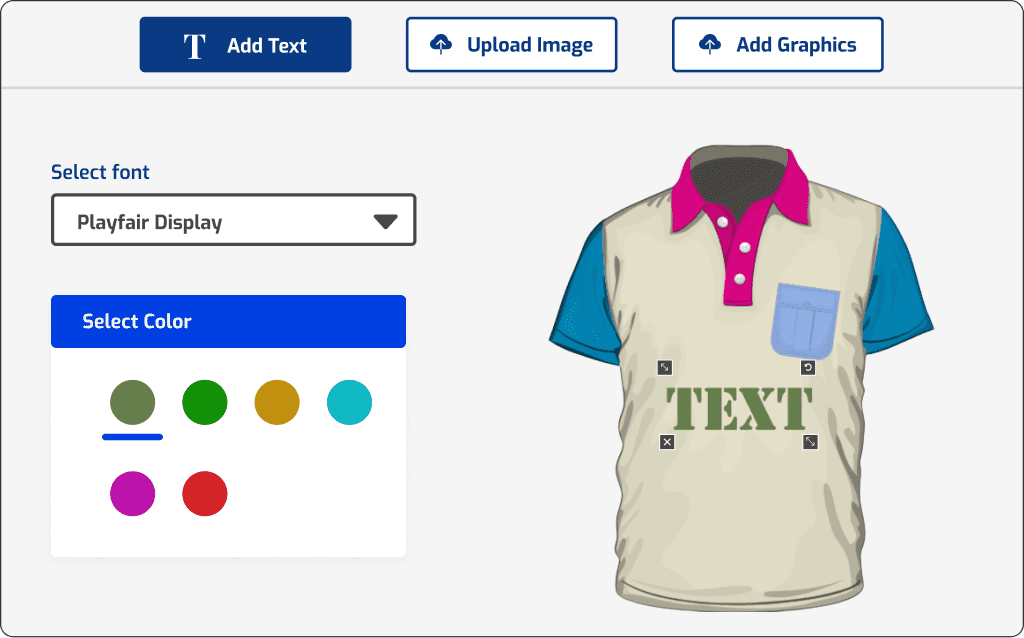 There is no doubt that a product personalizer application is a helping hand for a web-to-print business, and most of the applications do their work properly. But still, a customer would be happy if he was able to see a real-time preview. After all, in an eCommerce custom business, seeing the real-time preview is the only way to assume how the whole design will look in real life.
In eCommerce product personalization, gaining customer trust is essential to boost a customer's lifetime value. To become a reliable custom business owner, choose your product configurator wisely and try it yourself first to find out whether it shows real-time reviews. 
Keep In Mind That "Time Is Money"
Before running any form of eCommerce business, keep in mind that time is money. The value of time is vital for both you and your consumers. This thing is also true for eCommerce personalization businesses.
Avoid using a complex application that will provide your consumers with a lengthy process while personalizing products if you are planning to make your product personalization business a bit more advanced. If you offer personalization services and want to raise your average order value, you need a product personalizer app that is easy to use.
If you choose a complicated personalization tool, the consumer is likely to become confused, leading to additional back-and-forth communication. Consequently, it will result in miscommunications between you and the client. Ultimately, this will harm your company's bottom line in the long run.