Customize Elite Socks – A Pair of Socks Became The Canvas of Art
A pair of socks!!!
What could be exciting about having a pair of socks?
Often you may not get excited by a very normal pair of socks. But imagine a customized pair of socks which is designed according to your tastes. It can easily entice your mood to a different level. Isn't that right?
Customize Elite Socks, CES a New York-based company took the privilege of providing its customers with custom-designed socks and a step towards a revolutionary change in the apparel industry.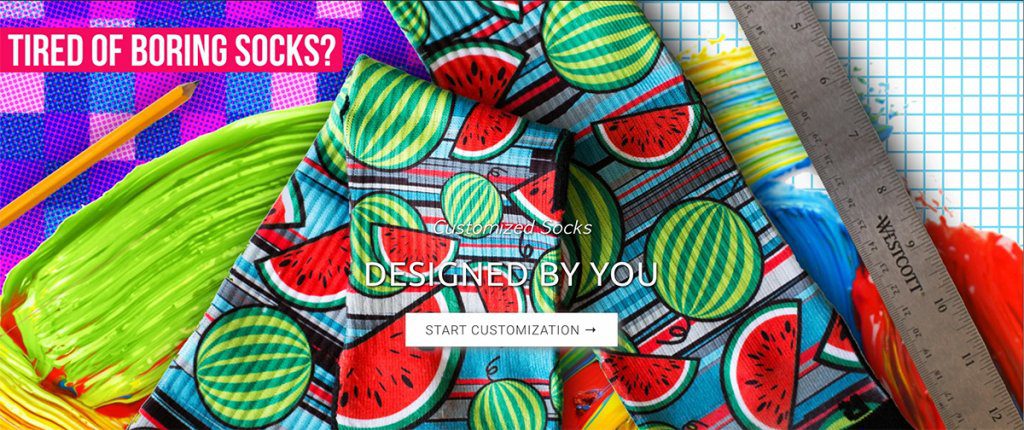 In the year 2013, a joint venture of two entrepreneurs based in Brooklyn, NY confronted a highly capable dye sublimation printing process that led them to create customizable socks for the athletes and whoever was interested. An endeavor to create something different made a simple idea of creating socks into art on an unexpected canvas like socks.
Motivation Behind This Unique Business Idea – The Journey Begun
No one ever thought about improving the socks design before or if people would love to buy a pair of unique custom designed socks or not!!!
The industry of socks was almost untouched by any idea of changes. The lack of color, print quality, clarity, and vibrancy overall the quality of socks are unmentionable bad often. So to make the quality better, to enrich the style, design, and adding self-customization options were no less than a road towards a new opportunity that was wide open.
Customize Elite Socks – CES grabbed that opportunity and created CES Custom Athletic Socks for athletes to customize and design their own socks. Not only athletes but any individual interested in custom made socks now, can easily use the CES Customization Engine and design their own socks as per their tastes and choices.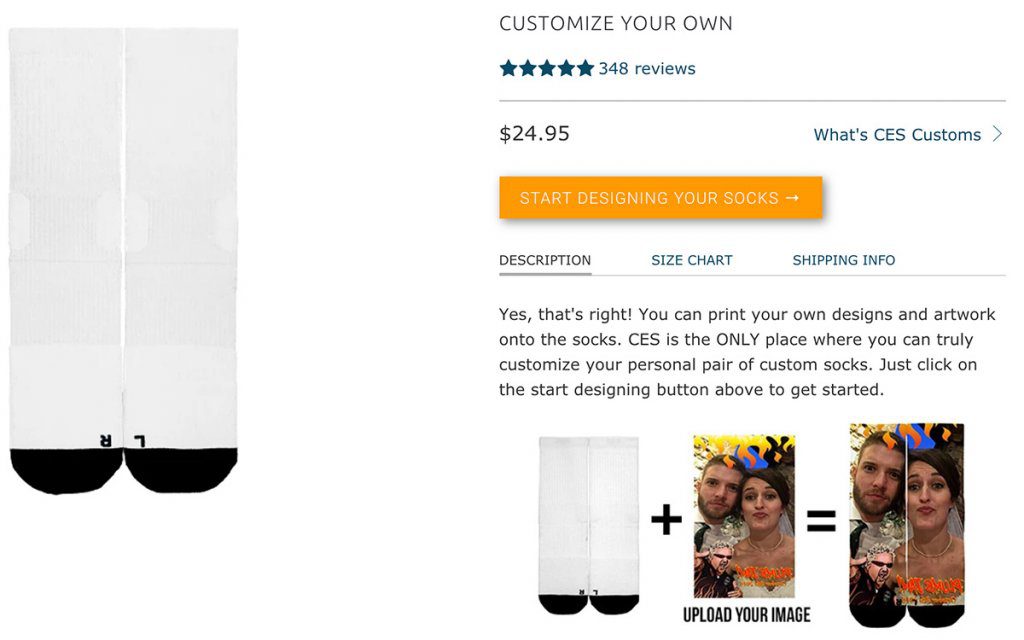 Many years have gone after the journey of CES began and now they have a variety of clients with a variety of choices. Their customers include schools, universities, teams, fundraisers, corporations, institutions, and many other businesses. They succeeded in providing uniquely designed socks to everyone all these years.
The CES designs encompass ideas like – beasts mode, gift ideas, legendary icons, popular cartoon characters, prints and textures, superheroes, green life, cancer awareness, etc along with ultimate freedom for the customers to create a design on their own by using the self-customization options.
Why Customization Became The Ultimate Tool For CES?
Each person holds a unique taste and idea. To satisfy everyone in this business with something like merely a pair of socks is not an easy task. The business can flourish only if you can show your customers something unique and mind-boggling about it.
In our present world, where everyone is highly concerned and sensitive about what they are purchasing from a variety of products, especially when it comes to a point where everyone wants something more personalized, Self-customization turned out to be a savior and an ultimate solution.
So, Customize Elite Socks took the liberty to introduce a self-customization option by integrating an ultimate web-based customization tool Inkybay – Product Customizer to their online store that gave their customers the ultimate freedom to design their socks based on their tastes and occasional requirements.
And Inkybay Waived Its Magic Wand
After the successful integration of Inkybay, an ultimate solution for any product customization worked like a sorcerer waved magic wand for Customize Elite Socks.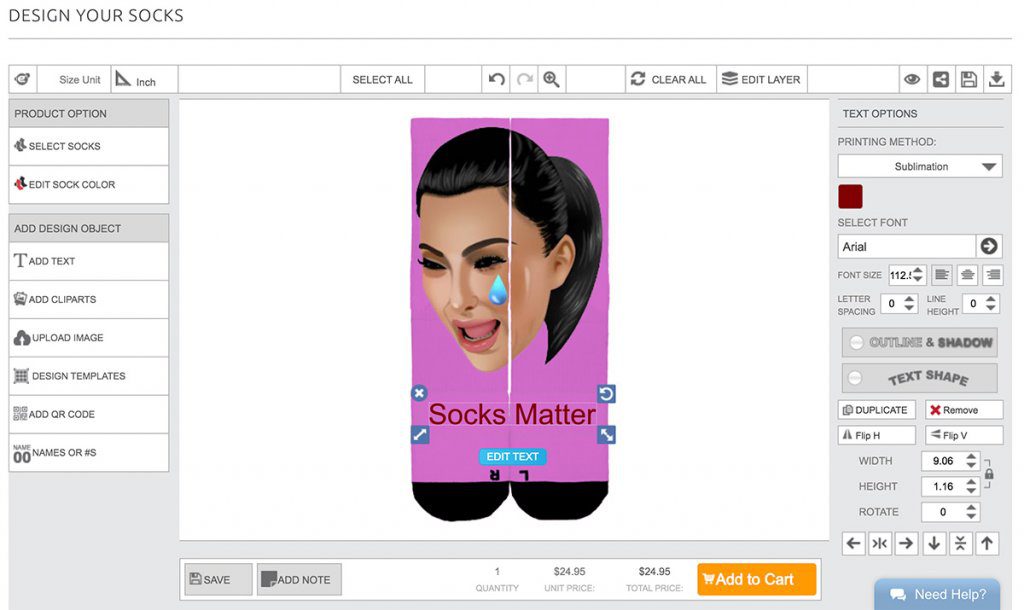 If you take a careful look at the customization interface (which is a triumphant result of the inclusion of Inkybay in the CES system), you can easily perceive how it has made it possible for the customers to design a pair of socks in whichever way they want according to their tastes and requirements. Now, there are options to select a pair of blank socks, front and back sides, edit sock colors, add text, names, graphics, logo, or even image as well as quantity pricing.
After finishing the editing customers can easily visualize the out of their created design instantly right before placing the order and if required re-editing is also possible. After the order is placed, CES is receiving the print-ready vector (SVG/PDF/JPEG) output file immediately. Inkybay provides complete automation in the system that eventually reduces the in-house designer costs, order processing, production time, and other relevant costs as well.
In the end, we can say that after all these years of dedication and commitment for the customers and clients to provide quality products along with self-customization experience, customer service, and industry-leading style have led Customize Elite Socks to the mountain top of the custom product businesses. No matter the size, color, logo or image, text, graphic, and whatever design a customer comes up with CES is committed to creating the right product for them.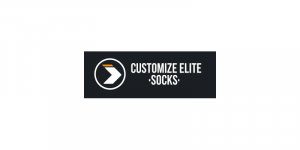 Ran this app over a period of 6 mos. and I'm very impressed with the customizer. First off, incredible customer service, they're always very responsive. The app itself runs very smoothly and my customers love it. Make sure you install this app guys!!

– CES review from Shopify app store.