Pick On Us – A New Horizon Of Culinary Decor
A Wow-ish Culinary Art!!!
We are usually not bothered about the use of toothpicks in daily life. Surprisingly, the use of Pick is vast and if you have ever noticed your burger or sandwich right before taking a bite, you would have seen how the pick is holding the parts together. Or just take a look at your cocktail toothpick.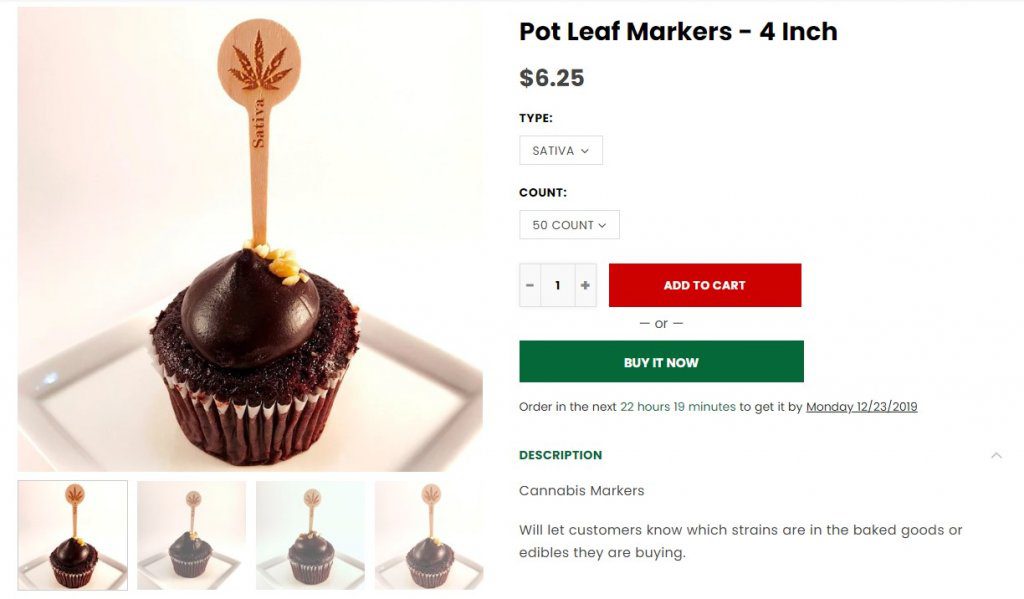 What if suddenly you see that the Pick or skewer has a written text or a nice massage, or a company logo or even a name printed or engraved on it, or the pick you are holding has a Halloween or Christmas theme head that would surely strike your mind isn't it?
Pick On Us has picked an idea and elevated it to a quintessential personalized form of art. Their eco-friendly picks along with delicate tableware combining eye-soothing elegant designs and styles for the top Chefs and Bartenders surely have succeeded in putting a milestone in this business.
Pick On Us – Is On A Journey To Save The Earth's Ecosystem
A piece of heartbreaking sad news is that every year we are dumping 2.12 billion tons of wastes. This unimaginable massive waste has already destroyed 60% of the earth's ecosystem. As a result, we are facing and suffering a drastic intolerable change in the earth's climate.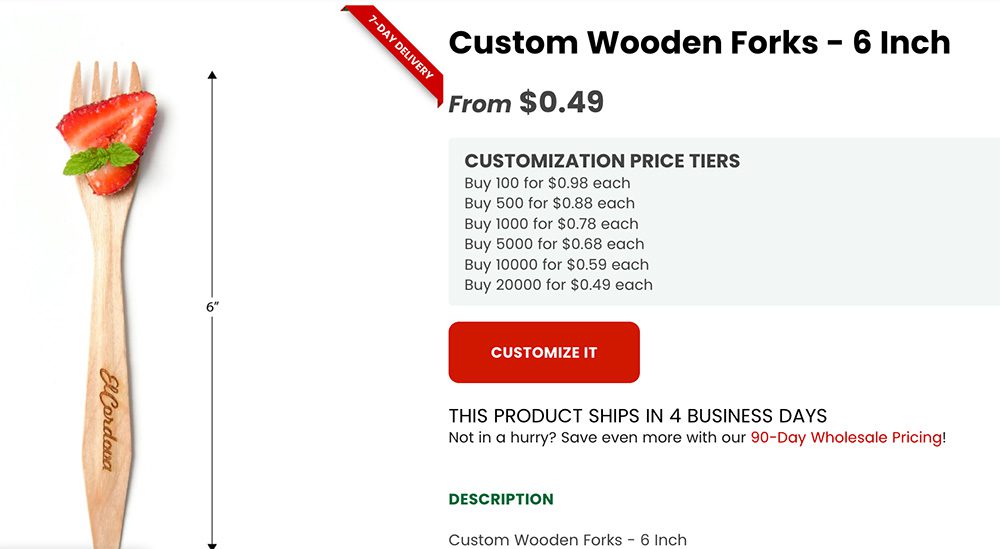 Pick On Us is producing eco-friendly and easily disposable toothpicks, skewers, or tableware like utensils, plates, bowls, straws, serving cups, take-out containers, food cones, etc made of bamboo, paper, and palm leaves.
Serves Customer With Ultimate Sophistication – All The Businesses Have A Reputation To Maintain
For over 30 years Pick On Us is serving its customers that include over 7000 commercial kitchens in North America, along with other hospitality sectors as well as the chefs of luxury resorts, restaurants, casinos and clubs, airlines, cruise ships, and caterers. It's a long time, isn't it? Yet, they are still in business and thriving, which indicates how sophisticatedly the customers' orders and choices are taken care of.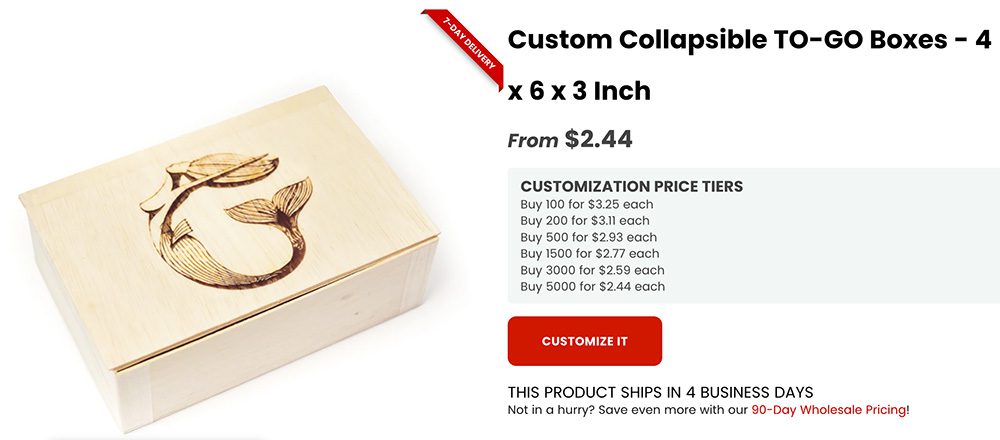 "If you're not completely satisfied with your Pick On Us experience or our eco-friendly tableware, picks, and skewers, let us know, and we will gladly replace your product or refund your money. SIMPLE AS THAT." – a bold yet honest statement by Aaron Motola, President of Pick On Us showcases the commitment to their customers.
Pick On Us – Journey & Success
The Company was started by Francine Ridgeway in 1987 and her first product was a customized toothpick. In 1987, the journey of Pick On Us started with customized toothpick packets.
50 new items were added to the company's production list in 2010. In the year 2013 Pick On Us moved from their 3000 to 6000 square foot warehouse in Vista, California. In 2014, within 4 years 300 items were available in the company's production bucket.
Pick On Us & Customization
Creating a sample customized pick every time until it meets the client's needs is not an easy task and at the same time not cost-effective. So, what if customers get the option to customize their pick or skewer or tableware according to their tastes and requirements?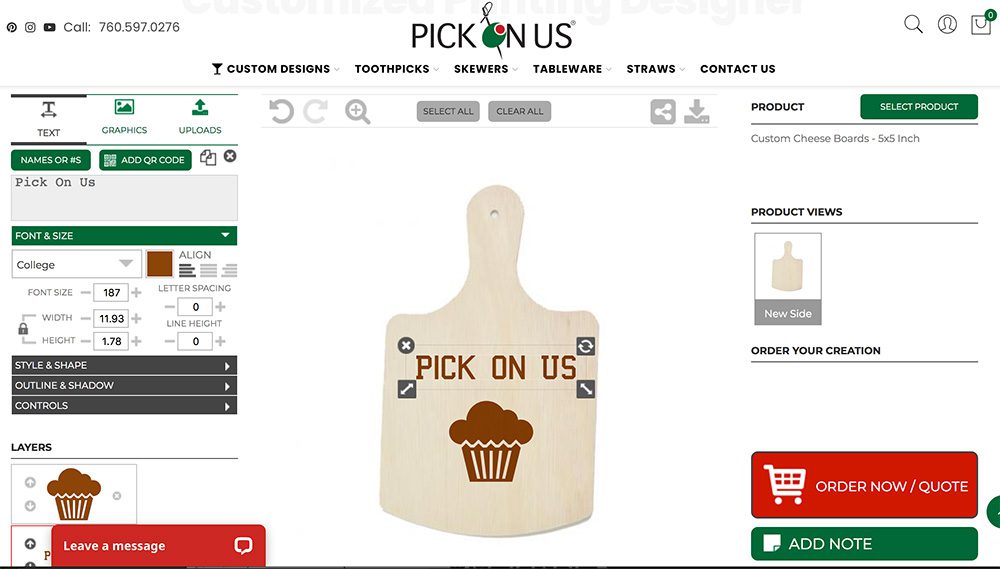 Yes, Pick On Us is offering its customers a chance to design their pick by choosing the size, colors, put a logo, font, or company name and even create a theme for their picks regarding any occasion through the customization options on their website. In this case, the web-based Product Customiser tool became the life savior with its vast self customization options in their business.
The magic of Inkybay Product Customiser
Inkybay Product Customizer has turned into an ultimate solution for Pick On US by helping them in their endeavors to save the earth by producing eco-friendly products. Through the successful integration of Inkybay, Pick On Us has opened the door of millions of possibilities for their customers and given them the utmost freedom to personalize their products whatever way they desire.
Pick On Us is producing organically sustainable, eco-friendly and biodegradable products like fancy, sandwich, colorful breaded, sports, bamboo knot, cocktail and decorative party toothpicks, bamboo knotted and paddle, boat oar, flat, food and cocktail skewers, bamboo Stirrers, etc. They also manufacture tableware like bamboo utensils, disposable plates and bowls, bamboo plates, palm leaf plates, napkins, food boats and cones, serving cups, takeout containers, paper and bamboo Straws, etc. The most amazing and astounding thing is that Inkybay is helping the company customizing all these products all alone and taking part in a great journey of saving the earth.
I love this app. It has all I need in terms of customization for products in my new Store, it looks amazing and with almost no effort. You can create stunning User experiences that will amaze your customers and also it will make your products super easy to customize. Customer service went above and beyond to help me, I could not be more happy with the help assistance I got from the customer service team, They are super friendly and professional, every single question, concern, and request I had was solved and explain promptly and satisfactorily. 100% recommended, Stop looking around for product customizer apps, I tried many different ones and I can say with confidence that Inkybay is 10 times better than any other one I tried.

– Pick On Us review from Shopify app store.
On the store of Pick On Us, customers can choose the pick or skewer or the tableware's size, color, font, create a logo or theme, choose making material whether it will be bamboo made or palm leaves, place an order or make a quote and eventually download a print-ready vector (SVG) file without hassle. In the end, they can preview the outcome of their personalized pick or skewer.
Not only pick or skewer, but Inkybay Product Configurator is also an astonishing tool capable of designing all kinds of products from a simple toothpick to a luxurious car or even interior house design.
The Journey Continues…
It's been 32 years Pick On Us has been serving its customers uninterrupted and successfully sustained their growth. And over the past few years, the company has turned into a fine eCommerce business. But still, the same enthusiasm, dedication along industrious minds are working behind the curtain to produce the best custom Picks for the people they are serving.