Online Product Marketing
Online Product Marketing has outperformed the traditional style of marketing. Many eCommerce businesses have realized that they can not grow fast without applying the proper and effective ways to market a product online.
According to IMARC – a leading market research company, by 2027, with a 27.4% CAGR (Compound Annual Growth Rate), the eCommerce market is expected to reach US$5.6 trillion.
Although the 2022 eCommerce growth rate is lower than that of 2021, it will reach $5.545 trillion according to the estimation made by oberlo.com.
Why Online Marketing is Crucial in Coming Years
By 2023, the online purchasing rate will reach 22% from 14.1% and is expected to reach 24.5% by 2025. (Statista)
Now, if you are a brick-and-mortar business owner, make your presence online today and –
Enjoy a cost-effective way of business.
Access the international market easily.
Monitor your business from anywhere as long as you have internet access.
Provide 24/7 support and get new customers.
According to Google, a company's revenue growth rate is 2.8 times better if it uses online marketing strategies.
The retail industry over the world suffered amidst the Global Pandemic, but the eCommerce industry has reached unprecedented heights. According to a report by Insider Intelligence, In 2020, retail eCommerce sales were $4.28 trillion around the world.
There has been a gradual change in the eCommerce industry worldwide. So, before marketing a product online, try to keep yourself up-to-date about what's happening in the eCommerce world. It will help you discover a better marketing strategy for your product. For example –
In 2021, Latin America alone had $85 billion in eCommerce sales which was 25% more than the previous year. (Source: Statista)
The Indian eCommerce market will see about $111.4 billion in sales by 2025, which was only 46.2 billion in 2020. (Source: ibef.org)
10 Effective Ways To Market A Product Online
An effective online marketing strategy helps improve customer retention. Here are the 10 best effective ways to market a product online with the lowest possible cost and risk investment.
#1 Boost Your Credibility Through Attractive Website Design
According to a study on academia.edu, 94% of the visitors' first impression is design-related. A well-designed website will help you nurture your leads and get more conversions. Your prospects will get confidence and make purchasing decisions quickly.
Here are a few things you need to focus on regarding your online store –
Make sure users can navigate your website easily.
Upload high-quality product images.
Tell your shipping policy clearly.
Ensure fast page loading of your website.
Ensure an excellent checkout process for the customers when they buy.
Provide enough information regarding your product.
Besides, choose a better hosting plan. Check whether your hosting provider can provide enough bandwidth when your website becomes heavier with additional pages, images, or videos.
#2 Create an Effective Email List
Among all other important ways to market a product online, email listing has been around for a long time. This approach has been growing its popularity over the years. According to some statistics –
64% of small business owners reach their ideal customers through emails.
In 2020, email marketing had a value of $7.5 billion globally, which is likely to grow up to $17.9 billion by 2027.
4 billion people daily use emails and this number of email users will grow to 4.6 billion by 2025.
More than 306 million new emails are sent every day.
More than 35% of Online marketers usually send 3-5 emails/week to their customers.
So, make a plan to create an effective email list. Follow these 4 easy tips to create an email list –
Create social media strategy to gather emails
Host free webinars and ask for emails
Offer free resources (pdf, tutorials, videos, etc) in exchange for emails
Create a poll or survey questions on your website and ask for emails
#3 Create Engaging Content
In 1996, Bill Gates said that content is king.
Content Marketing strategy is – attracting and engaging your audience by writing articles or blog posts and creating videos, podcasts, and other social media content.
Now, does your business need content marketing in the coming years?
Well, for businesses of all sizes, the coming years are going to be the years of content-based marketing. According to statistics –
More than 50% of online marketers will take content marketing as their first priority to market a new product in 2022.
About 63% of marketers believe that their customers get more engaged with content like videos and articles.
Moreover, according to research by Learn Hub, You will get 67% more leads every month if your brand has a blog where you publish content regularly.
So, make a successful content strategy that serves the following points –
Develops brand awareness.
Nurtures the existing customers and attracts new ones.
Provides the best support by creating product guides, and how-to videos, and aids the customers properly to bring them naturally to the purchase funnel.
Improves the ranks on SERPs (Search Engine Result Pages).
Every successful content will help you market a product by fulfilling the following three points –
Bringing Immense Traffic
Creating Engagement
Increasing Sales
Now, follow these steps to create a successful content marketing strategy –
Find who is your target audience.
Create your content types.
Make a content calendar.
Post content on your blogs on a regular basis.
Measure how your content is working.
Besides, concentrate on your social media content. According to recent research –
Social media content generates more leads with a conversion rate of 42%.
Videos or motion graphics contents on social media have a conversion rate of 44%.
#4. Search Engine Optimization – SEO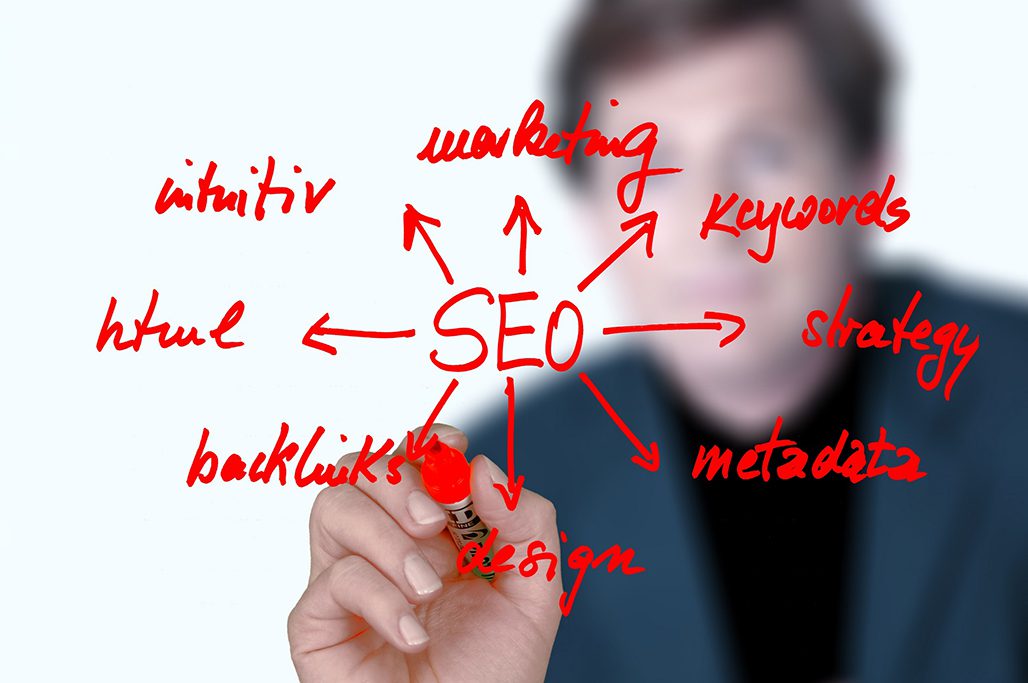 Google accepts more than 74000 searches per second. Many of these searches are related to the products or services you are offering.
People will see a list of URLs when they search for something. Among these URLs, the first five organic results will have 67% clicks. (Source: zerolimitweb.com)
So, make an SEO plan for your website. Continue your SEO until you see your website among the tops.
#5. Affiliate and Associate Programs
An affiliate is a person who will use his network to promote your products and will get an incentive percentage from the sales.
In 2022, the US online affiliate market spend will reach about $8.2 billion which was recorded at $5.4 billion in 2017. (Source: Statista)
Here's how an online affiliate program works –
Relationship between your business and an affiliate through a third party (online marketplaces-Amazon, eBay, etc).
The affiliate shares the link to your product
Interested Customers visit your business page
Customers buy your product
The affiliate gets a commission after your business gets sales
Now, before you start an affiliate or associate program, let's know about some established marketplaces first. Choose any of these marketplaces and discover an appropriate affiliate program –
Amazon – It has more than five million marketplace sellers and 80% of them diversify on other platforms to sell products using amazon product links. According to statistica.com, 197 million shoppers from the USA alone are browsing Amazon each month. Use the Amazon affiliate program to reach thousands of buyers and boost your sales.
Walmart – Join Walmart with your product as a seller and access over 110 million online buyers who buy each month. Last year Walmart had a 79% eCommerce growth rate. (Source: digitalcommerce360.com)
eBay – Use the eBay affiliate program to sell at a high rate. Unlike other online marketplaces, eBay provides the affiliate program facility with the necessary tools and resources for its affiliates to succeed. A seller, when joining eBay, has access to 175 million active eBay shoppers. (Source: Statista)
Etsy – Etsy is especially famous for selling items that fall under the homemade category. More than 2.1 million sellers and 39.4 million buyers are connected to this eCommerce platform. According to Etsy, the three most popular types of products are – VIntage Supplies, Craft Items, and Handmade Items.
#6 Convert Your Audience Into a Potential Customer
Let's say you have done your SEO. You are getting huge traffic on your store.
But you are not getting enough sales or desired number of actions from the visitors. To keep track of how many visitors are performing the desired action, do some math to find the Customer Conversion Rate (CRO).
This Customer Conversion Rate can be calculated using the following formula –
CRO%=(Numbers of the visitors who performed the desired action/ Total visitors to the site) * 100
Let's say you have 100,000 visitors and among them, 2000 visitors were turned into actual leads. Then your CRO is –
CRO% = (2000/100,000)*100 = 2%.
Now if you want to increase this rate to 4% or more, it's better you focus on your existing audience rather than attracting new visitors.
#7 Maintain a Blog
According to Statista, there are over 4 billion active internet users. So, Maintaining a blog has become an influential marketing strategy over the internet.
Make your business a brand through blogging. Blogging helps in building your product backlink. According to databox.com –
About 41% of SEO experts say the most challenging part of search optimization is backlinking.
Small business owners and many experts believe that backlinking is the 3rd most crucial fact of marketing a product online.
Integrate your blog with your website where you are selling products. Post content on your blog regularly. Create more engagement of the visitors to your blog.
#8 Gift Cards and Contests
People create gift guides during the holiday season. But, sometimes they are out of ideas. Especially, during the holiday season, people look for gift ideas for quick buying.
Create gift guides for people months prior to the holiday season, and suggest people gift ideas.
If you sell men's clothing, create gift guides for Father's Day, Black Friday, and more. If you sell lingerie, create gift guides for Valentine's Day, Weddings, Bridal Showers, and more.
Categorize your gift guides for both male and female consumers. This will assist you to reach shoppers more specifically. Here are a few ideas for your gift guides –
Gift Guides for Father's Day
Shopping guides for Black Friday and Cyber Monday.
Last-minute shoppers' guide.
Christmas Shopping Guide
Your Weekly Shoppers Guide
Your Bridal Shopping Guide
Target a particular group of consumers. For instance – shopping guides for pet lovers. That way you can recommend your niche to its desired customers.
#9. Make Your Unhappy Customers Happy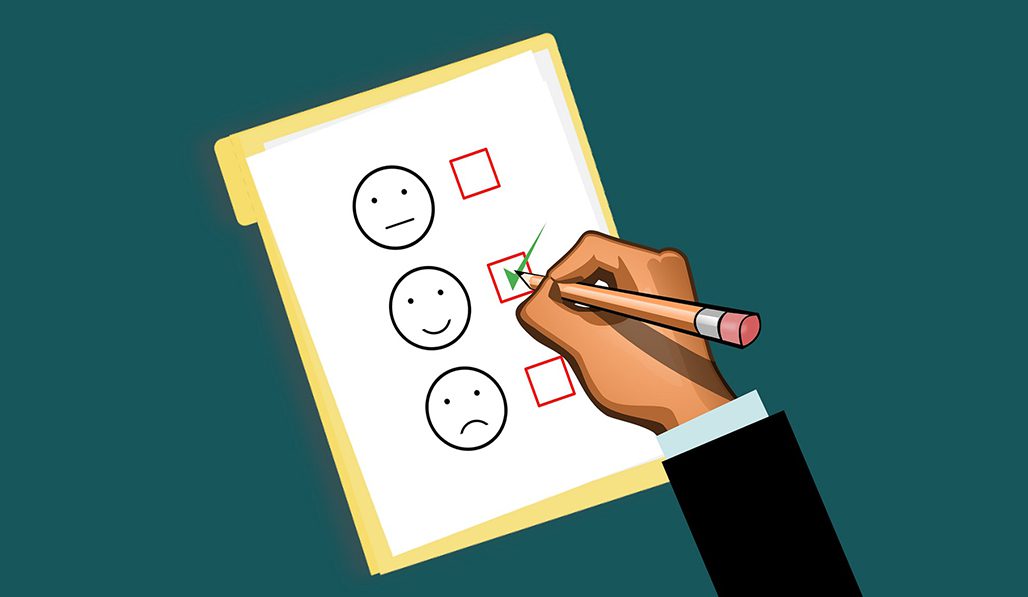 Once you have started your online business you might have been experiencing two types of customers –
Unhappy Customers
Happy Customers
Unhappy Customers
Customers become unhappy when they do not get their product as they desire. Here are a few tips to make them happy again-
Listen to the customers first and try to understand their problems clearly. Then react accordingly. Do not just make the argument.
Refund them or exchange the product, though it may sometimes seem to be a loss for you, in a broader sense it is a great chance to make the unhappy customers happy again and get them as permanent customers.
Provide a refund or exchange facility, this will develop trust within your customer's minds and you will get more orders from them.
Offer some free gifts to your unhappy customers and build a better relationship.
Resolve a problem quickly, your unhappy client may turn into a loyal client if you act promptly.
Create a note of the feedback from the disappointed customers. Take actions accordingly to improve the quality of your product.
Happy Customer
Many of the sellers do not respond to happy customers' feedback.
To turn them into loyal potential customers, answer them, hear their feedback and engage with them.
When you find some happy customers do the following –
Appraise their valuable feedback
Share their good feedback on your social media
Try to respond instantly to your satisfied customer. Happy customers will again come to your site, do not just be casual in responding to them as you already know they are your satisfied customers.
Tell the happy customers to become a member and offer them a 'members-only' type discount.
#10 Value Your Customer's Experience (CX)
Improvement of Customer Experience (CX) is a serious concern for businesses. Customer satisfaction surveys were the only way to measure the CX for long.
Thanks to technology, Artificial Intelligence(AI) and the internet of things(IoT) platforms have been adopted in online marketing and have made it easy to improve customer experiences.
So, here are a few things you need to do to value your customer's experiences –
Send them emails mentioning their name in the email body. For instance-'Hello Jack" or "Welcome Back Jack". This will create an emotional touch with your product consumers.
Retarget your shoppers by emailing them about their convenient ways to buy essential items.
Find out their personal requirements regarding a specific product. Know about the changes they want. If possible, promise them to provide accordingly when they buy next time.
Measure Your Audience's Emotional Response
Eliciting the emotional responses of the customers is important in order to create better collaboration with the customers.
Use different tactics to tell customers to buy right now –
Use countdown timers – This will alert the customer to quickly buy the product.
Show 'going to be out of stock' message – This will bring a 'right-now-buy' tendency among the customers.
Make your shoppers realize that you prioritize their necessities and urgencies. Make them feel they are at the right place to buy their desired product.
Know a Few Important Stats To Create a Successful Marketing Strategy
According to some statistics –
By 2026, Content Marketing Industry will reach over 107.5 billion
84% of online marketers are going to emphasize SEO more in the coming years.
According to 89% of marketers, creating a short-form video is a great way to market a product.
62% of Companies believe that changing website design once every 2-3 years creates a positive impact to market a product.
70% of the online business owners say they are not satisfied with their Conversion Rate Optimization(CRO). This means in 2022, CRO is going to be a real issue.
Final Touch
Selling products online for the first time is a challenge. You will come to know about many effective ways to market a product online. But, not all actions will bring positive results for your business.
Here, in this article, we have discussed 10 effective ways to market a product online from which you might find a suitable one applicable for your eCommerce business. Do not do too much at a time and be overwhelmed. Rather be patient and consistent.
Find your best option, then tweak and adjust it with your business.