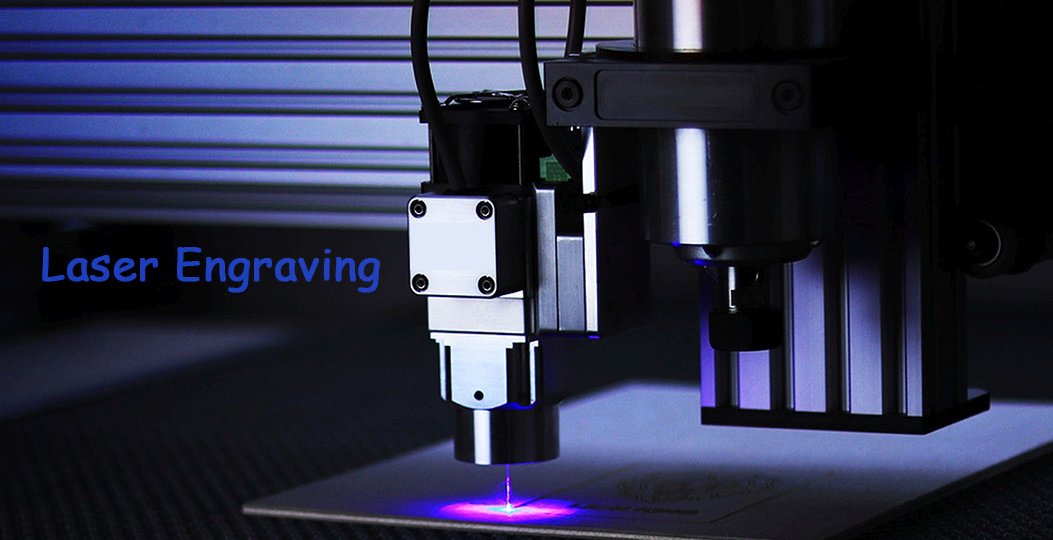 Laser engraving is the technique of engraving an object using lasers. Moreover, it is a permanent etching technique that creates marks on vaporizing material through lights and fumes. In this process, a chisel removes layers and creates marks on different material surfaces permanently.
The usage of laser engraving is increasing day by day. According to GlobeNewswire – A CAGR of 7.5% is predicted for the global laser engraving machine market, which was valued at $2.6 billion in 2019 and is expected to reach $5.3 billion in 2029.
But as a user, you may not know why you should try engraving and where to use it? So, in this article, we will go into the in-depth discussions on laser engraving.
Types of Laser Engraving
A laser engraving process is usually used for cutting, etching, and marking hard material. However, Plastic engraving is also possible but in this case, a rotary engraving machine is needed.
A high-powered laser engraving visible depth range could start from 0.02′′ to 0.125′′. Though it can vary depending on the material conditions. Such as wood, steel and glass demand a different range of energy.
To meet the desired outcome of different industries, analyzing material and applying the accurate type of engraving is important.
There are mainly three types of laser engraving available:
Etching
Deep laser engraving
Laser ablation
#1 Etching
Laser etching mainly melts and changes the microscopic surface of any hard material. This process is very complicated, but still, a consumer can utilize it if he has a low budget or requires a fast delivery of his product.
A Laser etching process mainly creates black and white lines effectively. As a result, the laser mark can fix the material permanently. The etching process demands less laser energy and good control, though it is a faster process.
Etching can be used when:
The product is metallic
Users want quick processing
Engraving budget is low
#2 Deep Laser Engraving
Deep laser engraving is a technique that engraves 3D design into metals using a highly focused light beam, such as – logos, drawings, text, serial numbers, and barcodes. Furthermore, this procedure requires a high level of maintenance.
This method has a wide range of applications as deep logo engraving, printing pad engraving, and molding insert engraving. Custom knobs and guns are an example of deep laser engraving.
Moreover, deep metal engraving can also completely cut a three-dimensional part or remove material.
#3 Laser Ablation
Ablation means removing. Laser ablation is one of the potential methods of laser engraving.
Laser ablation is a layering technique for creating micro patterns that require the removal of small fractions of a base material by using a focused pulsed laser beam. It can chisel tiny, deep holes through hard materials such as metals or diamonds.
Furthermore, the chemical analysis is also performed using laser ablation which is known as LIBS (Laser-Induced Breakdown Spectroscopy) technology.
Laser ablation process used in:
The production of nanomaterials
The alternative of thin metallic and dielectric company
The fabrication of superconducting materials
Routine welding
Bonding of metal parts
Micromachining of MEMS structures
Moreover, High production rates, reasonable particle size control, and good monodispersity are the advantages of laser ablation.
The Working Principle of Laser Engraving
The laser engraving method is mainly used for engraving a specific image or trademark on a hard surface.
When someone decides to begin the engraving process, they must first save a picture of the original product on their computer. They must then move it to the machine's controller to continue the process.
When the laser engraving process begins, the beam produces a lot of heat, vaporizing the material by following a specific line from the product's image.
An engraver uses two techniques of engraving: line engraving and surface engraving.
The first type utilizes vector images to follow routes or lines. In contrast, the second one vaporizes the material to embed a photo or give the design a 3D appearance. However, laser engraving machines can not generate 3D documents directly.
In this case, Gravers should use 2D file formats such as jpg, pdf, png, or ai for this process. He should remember that the model in the file will be converted into dots, and based on that, the distance and depth between them will be defined.
Usage of Laser Engraving in the Business Sector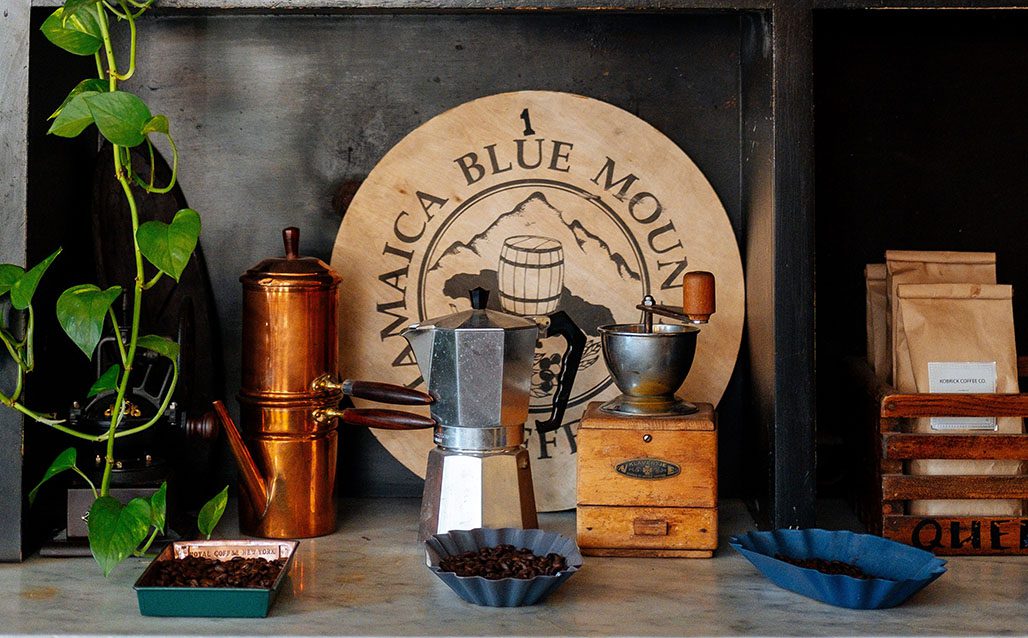 Laser engraving is a very adaptable process. As a result, now many industries are frequently adapting to the process.
For example, engraving prize trophies, wood designs, and pendants are very common examples. Product customization with laser engraving is very popular nowadays. Moreover, laser engraving puts an impact on decorative markings or stationery as well.
Along with them, laser engraving is also used:
In The Manufacturing Sector
The manufacturing industry frequently uses laser engraving technology to engrave barcodes, serial numbers, time stamps, machinery parts' numbers, component labels, data matrix code markings, branding, industry-specific codes, etc.
As you can see, all of these products are important as well as sensitive, and people are starting to believe in these techniques because a great advantage of laser engraving is it does not spoil the shape and quality of these types of sensitive products.
In Jewelry Business
Because of the accuracy of the engraving work, it is also used in the jewelry industry. It allows gravers to provide customized engraving products to their customers very quickly. So, people use laser engraving on gold, diamonds, and platinum jewelry.
Moreover, Laser engraving is used in the jewelry industry to customize and finish a wide range of jewelry and products. When the laser beam strikes the material, it is heated to its surface and vaporizes. This provides a permanent, abrasion-resistant engraving.
Here is the best application of laser engraving:
Automotive Industry
Tool Industries
Jewelry Industry
Manufacturing of medical devices
Ceramic Manufacturing
Silicon Manufacturing.
Advantages of Laser Engraving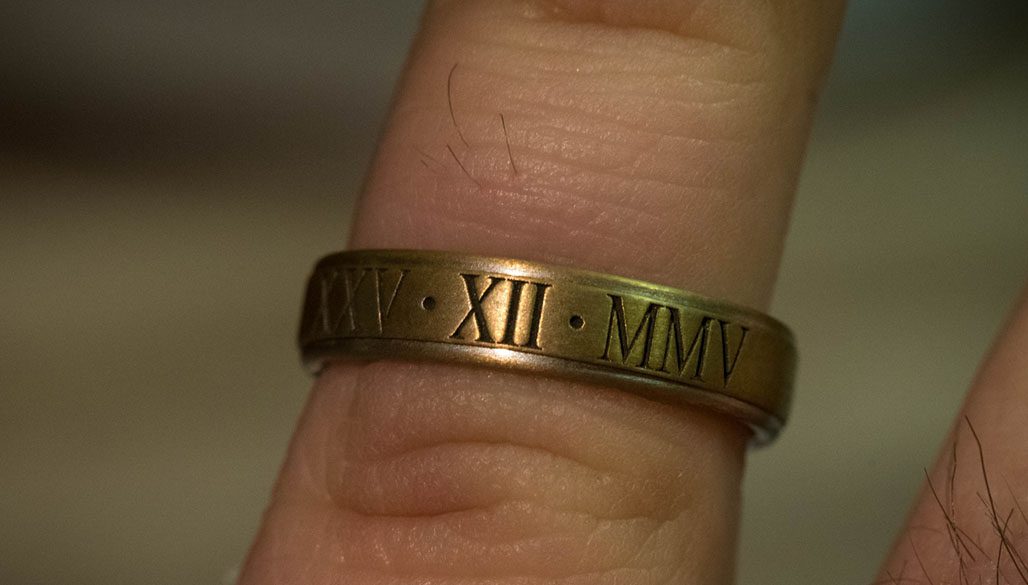 Laser technology can be used to great effect in welding and cutting, engraving, and marking objects. The laser allows you to act on a wide range of objects by removing metallic ones.
Here are some benefits of laser engraving:
No negative effect on the material
Capable of working with different materials
Highly effective
Faster than other engraving methods
No Negative Effect on The Material
Laser engraving is a harmless procedure, one of its most significant advantages.
It indicates that the laser beam does not affect the substance physically. Instead, heat is used to obtain the desired outcomes.
Capable of Working with Different Materials
Laser engraving also has the advantage of working with a variety of materials such as metal, ceramic, wood, plastic, and glass. It is essential since many businesses use more than one element in their manufacturing processes, and having machinery that can handle many components is a powerful and cost-effective Option.
Highly Effective
Laser engraving and marking are highly valuable procedures. It allows its users to choose between substances and the range of depths by providing multiple finishing looks.
It s also advantageous in terms of service and maintenance costs, which are often lower than other traditional methods.
Engraving is often compared to marking, which leaves a mark on the material more accurately than engraving in the case of any customized product.
Faster Than Other Engraving Methods
Laser engraving takes very little time to be done. It approximately takes 3 to 5 minutes. Thought the processing time can vary according to the material. In the case of laser marking and etching the processing is quite long.
Disadvantages of Laser Engraving
While using laser engraving machinery and equipment to cut plastic, the gasses and fumes produced are highly toxic and can cause long-term lung damage.
As a result, engraving activities should be carried out in a well-ventilated environment. So that others can avoid the spread of toxic fumes and gas.
The cost of manufacturing and installing a laser engraving machine is very high, but maintenance is deficient. And this is only done in large industries where specific workers are assigned to do this particular work.
An engraving job requires a lot of focus and dedication. It requires concentration, or else it does not produce the desired results. As a result, this job is a little risky, time-consuming, and hard-working.
There are a few more materials there you can not apply laser engraving techniques:
Carbon fibers
Polyvinyl chloride
Polyvinyl butyral
Polytetrafluoroethylene (PTFE /Teflon)
Beryllium oxide
Artificial leather that contains chromium (VI)
Bottom Line
To conclude, laser engraving has the potential of making anything permanent. To do the process a few protection and procedures are required.
So, if you ask why you should try laser engraving then I must say, as a person if you love customized unique products then you should try laser engraving on your desired product because laser engraving is easier and faster than other engraving methods.
FAQ:
Is laser engraving profitable?
Laser engraving is a successful approach to beginning a business in a developing market with a low cost of production.
Are laser engravers worth it?
Because of the wide range of materials that laser engravers can etch, they are incredibly helpful.
Where is laser engraving used?
Laser Engraving is used to mark trophies, letterheads, barcodes, woods, plastic, and glass surfaces.