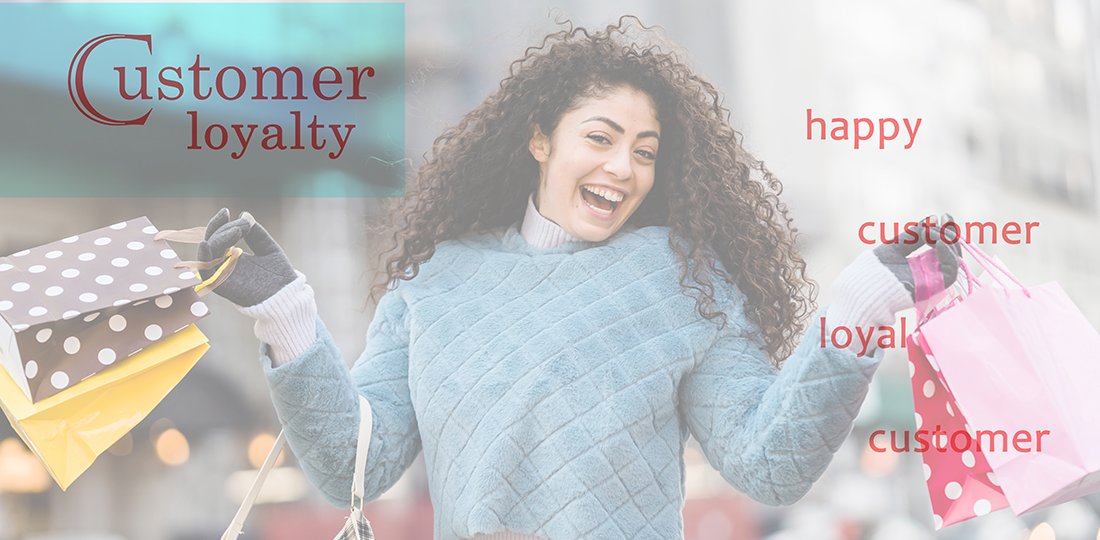 Build Customer Loyalty In Your Ecommerce Business
No matter if it is eCommerce or brick and mortar, you need a solid loyal customer base to stay active in your business. Customer loyalty helps steer the growth of your business consistently.
In the years 2020-21, the pandemic crisis has taught us the importance of customer loyalty. You cannot underestimate or put down the effort of gaining loyal customers. Because loyal customers always come back and it will eventually lead to repeat sales and profit as well.
While working on building customer loyalty, you must be driven by your brand values and the commitment to provide excellent services to your customers. When your customers trust you and have faith in your services, they will support your brand through all the ups and downs.
The importance of customer loyalty is unimaginable. Customer loyalty is equal to customer retention, and it brings more profit than customer acquisition.
According to an article by Forbes –
5% customer retention can bring 95% profit to your business
20% of present customers will generate 80% future revenue
Repeat customers spend 67% more money than the new customers
What Is Customer Loyalty?
In a business, a customer comes back to your company willing to make repeat purchases. Even sometimes, they refer your products or services to their friends and family members. It is called customer loyalty.
A loyal customer chooses your business over your competitors, whether they are offering similar products and benefits. However, customer retention only happens when your products or services create significant value in your customers' life and the experience you provide is consistently satisfying.
Besides, when customer retention is consistent, you no longer have to put all your effort into customer acquisition. But, you also cannot forget the importance of seeking, valuing, and attending to new customers to make your business or brand popular and successful.
However, customer loyalty isn't easy to achieve. Instead, it requires the implementation of multiple strategies to forge meaningful and long-lasting relationships with your customers.
Why Is Customer Loyalty Important?
Two important reasons are enough for you to work hard to build customer loyalty in your business.
Firstly, Customer acquisition or finding new customers is expensive. Creating a sales funnel, attracting prospects, convincing them, and turning them into loyal customers is a costly and long-term process. But, engaging your existing customers is more manageable because they are with you for a long time. You have in-depth knowledge about their purchase patterns and financial stability. There's an ongoing communication process already built between you and your existing loyal customers.
Secondly, customer retention brings high profit. A study showed that repeat customers generate 67% more revenue than new customers. Keeping a healthy relationship with your existing customer is essential for a long-term successful business, especially for your eCommerce business.
To build solid customer loyalty, you must keep your existing customers happy and satisfied. It is applicable for both brick and mortar or eCommerce stores you run.
Here are 26 powerful ways to build customer loyalty for a successful business:
#1 Set Up Ways to Communicate and Share Your Values
To increase customer loyalty, maintaining communication with customers is most important in a business. Constant communication in the right way keeps your brand or service fresh in your customers' minds.
You must understand all the valuable aspects of your service before taking the necessary steps to increase your customer loyalty. Create unique marketing strategies that show all the aspects of your business. Answer questions, such as:
How does your service or product stand out from others?
Purpose of your service or what solutions you are bringing to your customers' problems.
Do the values of your brand go with your customers' beliefs?
Are you successful in meeting their expectations?
Overall, your marketing focus should be entirely on your brand values or attributes that make you unique and stand out from the market competition.
Sit with your team. Set up strategies to communicate with your customers using contact information like email or mailing addresses, phone numbers, etc. Send bonus and discount offer emails, birthday greetings, newsletters as a reminder that you remember your valuable customers. Create engaging content on your social media channels daily.
Just remember it is better not to make all communication an advertisement. Communicate with your customers more authentically.
#2 Social Proof – A Great Way To Build Customer Loyalty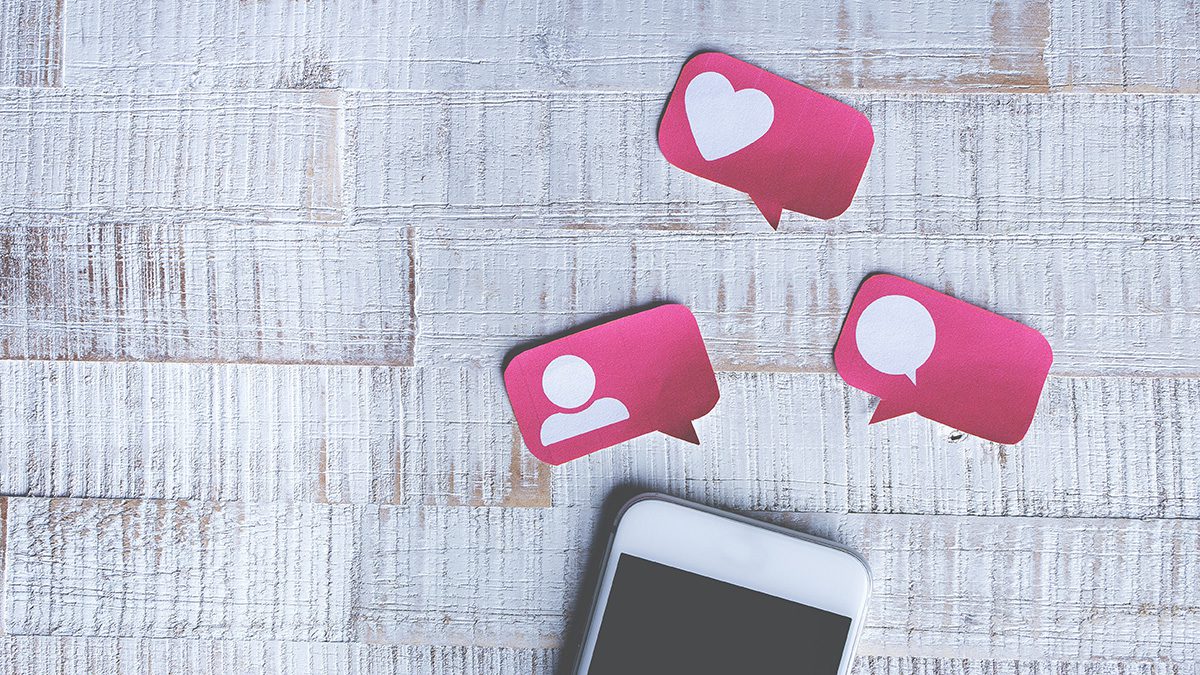 Social proofs like reviews, testimonials, or user-generated content (UGC) are great ways that help customers and prospects learn about your product or service. You can encourage your customers to provide their reviews and testimonials. Social proof helps reduce marketing costs.
Some statistics regarding how social proof impact customer purchase decisions:
72% of customers make purchase decisions after reading positive reviews
92% of customers only do business with local businesses if they have 4-star ratings
72% of customers say they trust a local store only if it has positive reviews
90% of customers visit a store only after reading online reviews
Customers spend 31% more after reading positive reviews
86% hesitate to purchase if the business' online reviews are negative
50 reviews or more for each product increase the conversion rates to 4.6% (Reevoo)
Product reviews increase sales to 18% (Reevoo)
Here are some strategies you can apply to your business:
Get reviews for your product or service, no matter positive or negative. Because negative reviews are great ways to know your weaknesses and then develop and resolve them. You can also showcase how you have compensated for your unhappy customers, which is another excellent way of showcasing how much you care for your customers.
Get testimonials from your customers as it has a high value in a business. Often renowned brands or companies showcase their customers' best testimonials. Because testimonials make people believe how your business is trustworthy and customers are satisfied with you.
Encourage your customers for user-generated content like images or videos. Ask them to provide a photo of them with your product after they have received it. You can feature them on your website or social media like Facebook, Instagram, or Twitter pages.
Create unique hashtags and encourage your customers to use the hashtag and post their photos along with it.
Hire micro-celebrities or influencers on Facebook or Instagram. It could be a great way to advertise your product through them. People believe in what their favorite celebrities say or do and even love to own the products they use in daily life.
Ask, encourage and inspire your customers to create video content with your product. It is becoming popular nowadays. Customers provide a video review of the product they ordered and received and how happy they are about it. Video testimonials are concrete proof to attract customers and earn their trust as well as build customer loyalty. Besides, everyone would love the idea of being featured on a brand's website. It's all about psychology.
Put Five Star ratings right next to your product. It will showcase clearly how your product or service is performing to others. It will help make purchase decisions easier for your customers. Customers tend to believe in reviews and ratings, and it can make you earn their trust.
#3 Build Your Social Media Community
There are social media platforms like Facebook, Instagram, Pinterest, etc. For businesses throughout the world, these social media channels have become great ways to communicate with customers and advertise their products.
Most businesses now try to build a social media community of customers.
There's hardly a reason not to.
Building a community is an effective way to communicate and converse with your customers directly. It also helps create user-generated content. You can ask your loyal customers to share their reviews or even share pictures of the products they purchased on the company's social media pages.
#4 Improve Customer Experience To The Level You Would Expect From Others
To build customer loyalty, you must work on providing the best customer experience. Improve a continuous process throughout the journey.
With the continually changing world, you must protect your brand identity and revise your values from time to time. Though, the brand values are not changeable in significant ways. It should fit the mood of the time and demands of the marketplace.
For new people, especially millennials or Gen Z-ers, joining your community, you should restructure your messaging formats and develop communication strategies. Engage with your customers, talk to them, and ask for feedback and reviews often. Carefully handle customer complaints as it indicates poor health between your business and customer relationship.
Respond to your customers whenever they need help, whether they have a question regarding your product or a complaint. You must attend to them sincerely. If you need time to solve the problem, be honest and tell them that you need time, and you will get back to them soon. Your customer would love you honestly and wait for you. But do not leave them hanging long enough. It might make them irritated and leave your service.
Approach with a friendly manner every time your customers reach you with a problem. Do not show a sign of anger or irritation if anyone acts grumpy. Remember the slogan – The customer is always right. Would you return to a store if the owner responds angrily? No, right? The same goes for others too. And you have an eCommerce business, remember – the first impression is your last impression.
Attend all your customer reviews, especially the bad ones. Reply to each one of your customers' feedback no matter whether it is positive or negative. If you make a mistake, then accept it and do what it takes to resolve it. Mention any issue you have solved for your customer because negative feedback can scare away new customers and prospects.
Be Flexible. Say, for example, you have a one-month return policy. One of your customers failed to return the product in time. We all go through ups and downs in everyday life. Maybe, he or she didn't have time or went out for an emergency and forgot. Instead of denying, you can now honestly accept the fact and be flexible enough to allow the return and refund or offer an exchange. This way, your customer will be happy with your service and continue doing business with you.
Building customer loyalty is all about building relationships with customers. You cannot buy loyalty or customer retention. Instead, you earn it through establishing trust and providing the best customer experience through your quality service. It's a matter of time and an ongoing process.
#5 Greet Your Customers With A Smile
If you have a brick-and-mortar store, you confront and deal with customers in person. Greeting customers with a smile is essential in a business. An article published in DailyMail revealed that customers greeted with a smile spend 67% more than those who aren't. It might look like a small concern, yet, a warm-welcoming friendly gesture can make a big difference in your business and sales.
#6 Surprise Your Customers On Special Occasions
How special and important would you feel if a company or brand you subscribed to send you a birthday greeting? It will be surprising and unexpected for you. Isn't it? The same goes for your customers.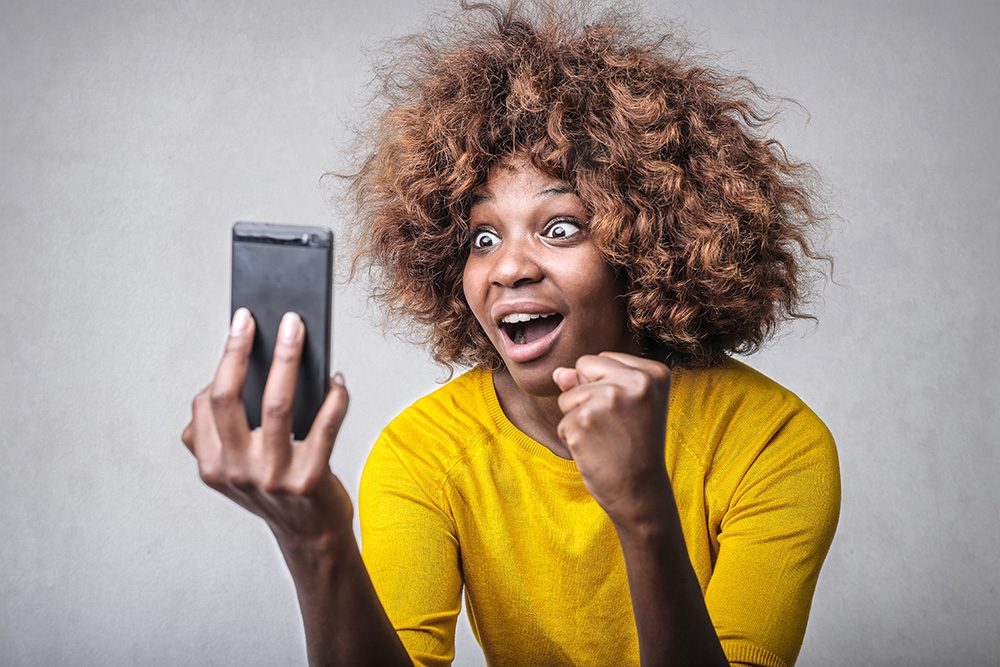 Research by Experian revealed that birthday emails help generate revenue in your business.
481% higher transaction than promotional emails
Generates 342% revenue than any promotional emails
Generates 179% higher and unique click rates
Birthday emails or messages are an excellent way to make your customer's special day delightful. When your customers have opted into your newsletter, you can incentivize them to sign up for your loyalty program. In the process, you can encourage them to provide the dates of their birthdays. State clearly how your brand thinks to make your customers' special occasions memorable.
Greet your customers through emails or messages on their birthdays and provide them with special discounts, complimentary gifts, free shipping, or loyalty points as gifts. It works as a call-to-action for them and persuades them to make a purchase.
To make your customers' birthdays memorable, incentivize them and you can quickly grab their attention. It makes your brand approach unique and you can earn a special place in your customers' minds in no time.
#7 Reward Customer Loyalty To Show Appreciation
Showing appreciation by incentivizing your loyal customers for repeat purchases helps build solid customer loyalty. Customer loyalty programs include special offers, discounts or perks, brand ambassador programs, personalized discounts for individuals, and the lists could go on and on.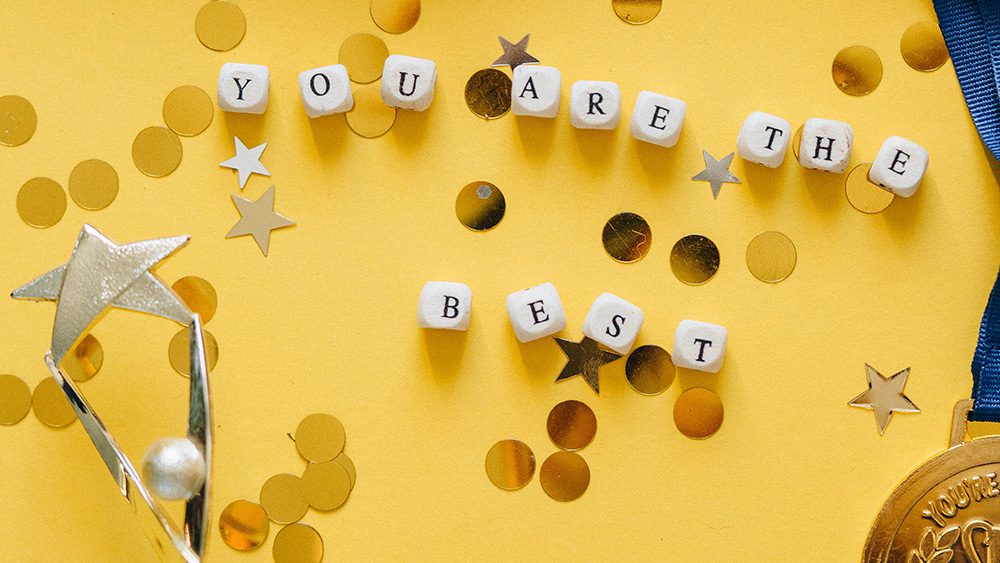 You can create your personalized loyalty program. Offer purchase points or spend X amount of money to get Y amount of discounts.
Receiving attractive rewards makes your customers feel valued and appreciated. It will motivate them to return to your business. That's why coffee shops to fast-food chains, the airline industry to the eCommerce businesses – all have their customer loyalty programs to reward their customers.
The downside about loyalty programs is – it has become too commonplace in the market. The impression you're trying to create could be short-term. So it's not always going to work as you expect. It's further better to enrich your customer experience to build meaningful relationships. It will always be best to combine different strategies that help turn your repeat customers into loyal customers.
In 2020, Foot Locker made an unusual move with its FLX loyalty program. They focused more on their customers' lifestyles and demands instead of traditional points of offers. They concentrated on product convenience and versatility, free shipping, and access to exclusive shoe releases. The program has three parts that offer three membership tiers – X1, X2, and X3 that include exceptional benefits.
#8 Create The Best Service Possible That Gives Customers A Reason To Be Loyal
In 2011 an article was published on Business Insider where they discussed a surprising discovery regarding the brand Apple. Neuroscientists compared the MRIs of the brains of Apple fans with the brains of religious people. Both Apple and religion trigger and lighten up the same part of the brain. It means that the Apple brand provides the same emotion as religion does. Apple's fanbase proved to be more like a religion or cult.
Why this example here?
Apple showed the world that if you can create a product that people think is the best in the world, you can effortlessly get their undying devotion and loyalty. You must work on creating unique products or providing the best service to build your customer loyalty.
#9 Be An Expert In Your Field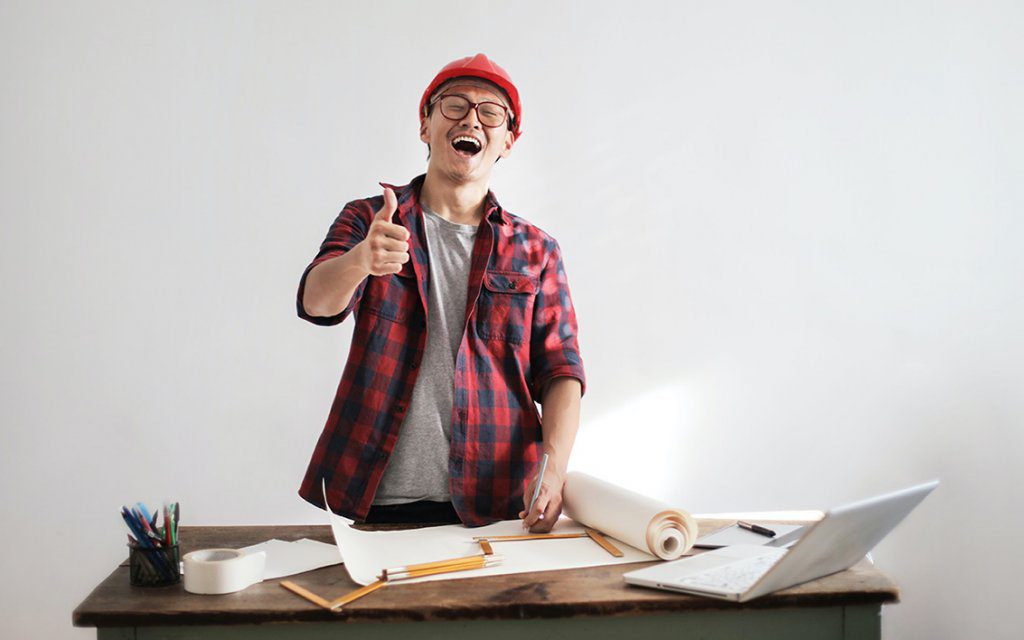 Is your customer going to stay with you if you cannot provide the solution for their problems? The answer is simple. They won't. When your customers have questions regarding your product or service, you are bound to answer all of them. Isn't it so?
To attract customers and retain them, you must be an expert in your field so that you can attend to all their concerns. You must ensure your customer support employees are highly trained and expert about your product and service. They should be ready to answer any questions coming from the customers. They should learn to write blog posts or create support videos or anything required to help the customers whenever they need it.
#10 Omni-channel Experience & Customer Loyalty
The Omni-channel experience is a multi-channel sales approach for marketing, selling, and serving your customers from any channel you have integrated with the system. Through omnichannel, customers can have a seamless online shopping experience from their desktop or laptop, mobile device, or even in a brick and mortar store. It creates an integrated and cohesive experience for your customers, where they can reach out to you from wherever and in whichever way they want.
Statistics show:
Strong omnichannel engagement brings an average of 89% customer retention
For 72% of digital shoppers, the in-store shopping experience is most important
71% of in-store shoppers use their smartphones to research before buying something and state how important it has become for their in-store experience
Customers who buy from a store using both online and in-store have a 30% higher lifetime value
70% of US online shoppers used to buy online and pick up in-store option
Omni-channel customer experience could be a great way for customer acquisition and retention. Customers being comfortable with the omnichannel shopping experience could be a big key driving strategy for your business. The more seamless the shopping experience is, the more customer retention is possible. Moreover, It's a great way to build your customer loyalty as well.
#11 Learn To Admit Your Mistake & Work On Resolving It
Mistakes can happen, and it's normal. We are human beings. Customers may share their complaints regarding your product or service in many ways. It could be personally via SMS, DMs, emails or phone calls, in-person, or even on social media platforms publicly. It happens in all the businesses all the time.
But, would you act defensively?
No. Do not be defensive or sensitive in any situation, especially when dealing with any issues publicly. Acting defensive could easily ruin your brand image.
So, admit your mistakes. Apologize politely and do whatever it takes to compensate and make your customers happy. It could be an example in front of other customers how much you care for them and meeting their expectations to what extent you can go. You must take responsibility for your actions and mistakes and resolve the problem no matter what it is.
#12 Take Initiatives To Connect In A Deeper Way With Your Customers
Keep growing a relationship with your customers continuously. This way, your loyal customers will have a connection with your brand and also with each other.
A community forum works perfectly for you here. Your customers can share their tips, problems, or any advice or suggestion they have regarding your product. It will help you develop your product and optimize your service accordingly.
On the other hand, your community managers can nurture the relationship with your clients. Also, they can come up with additional support and resources.
Apart from that, you can find these kinds of conversations regarding your service happening on your social media platform organically. Here you get the opportunity to take advantage of this situation and connect with your customers.
For the last decade, it has been a popular way for brands to create Facebook Groups to engage with their loyal and active customers. Starbucks created a Facebook group for Pumpkin Spice Latte (SPL) lovers and set a great example for all kinds of businesses. It's an effective way to engage your fans and loyal customers. It also works as a way of collecting feedback, ideas, and suggestions. It helps optimize your product, service, and even sometimes, business strategies.
#13 Talk To Your Customers – Know What Makes Them Love Your Brand
Talk to your customers no matter if it's over the phone or in-person face-to-face.
Ask what makes them love your brand or service.
Why did they choose you over other businesses?
A proper conversion with your customers can serve several purposes. For instance, you will know what those key factors are that made them become your customers. Besides, you will be able to find out what they expect from you now and in the future.
This valuable information you can use to develop your future products and modify your service. You can also rethink or restructure your future content and strategies for marketing campaigns.
Spending time with them gives you the chance to listen to their needs and preferences. You could ask them to share their stories and experiences regarding your service so that you showcase those as your testimonials, reviews, or case studies.
#14 Say The Right Words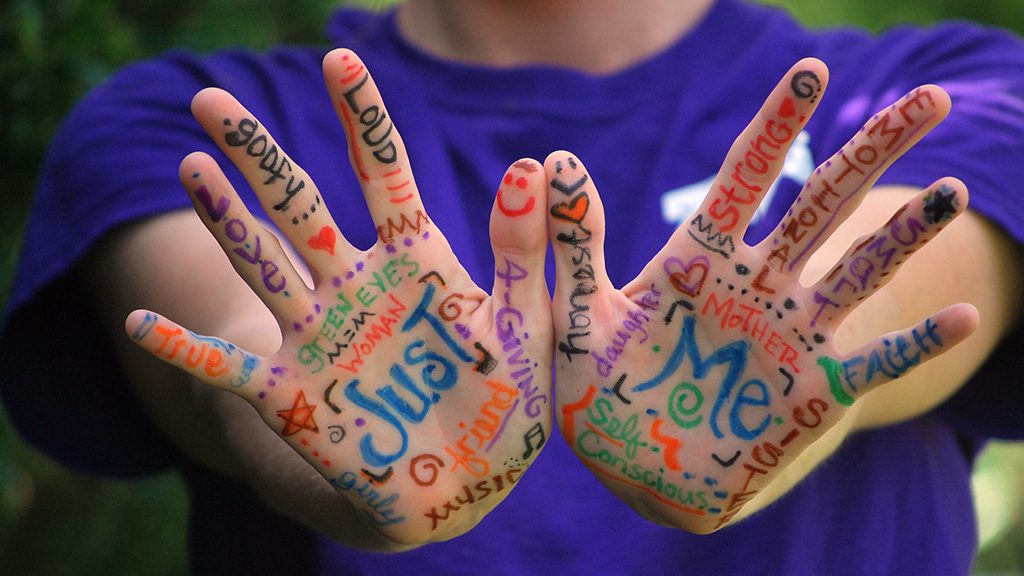 Research has shown that words are powerful enough to motivate your customers. But why are words important in writings or speeches? It's because the words you are using determine whether you will be accepted by your readers or customers positively, negatively, or influentially.
Kevan Lee, VP of Marketing at Buffer, stated in an article about these five most influential and persuasive words –
YOU
FREE
BECAUSE
INSTANTLY
NEW
In Forbes, Jeff Boss has discussed which words to choose and which ones to avoid to ensure the messages or speeches work as intended.
Avoid using negative words like "can't," "won't," or "shouldn't" because these words create a negative vibe. For instance, replace the statement –
"We cannot hit our target profit margin this year if we cannot do…"
But notice the same sentence presented positively –
"To meet our target profit margin, we implement these strategies and…".
Notice how "can't" is avoided as well as the word "if." Because "if" too indicates lack of power or motivation in itself and shows the possibility of choice or failure.
Also,
Avoid words that show a lack of commitment. Replacing the word "try" with "do" or "I think" with "I believe" shows confidence.
Avoid words that lack commitment like "want to," "sort of," "kind of," "maybe," etc.
Avoid the word "probably" – as it indicates a 50 percent chance of success and 50 percent chance of failure.
Use words that can be easily understood. Using long sentences or uncommon and hard words indicates you're trying to prove your smartness as well as your insecurities. Conveying the messages and making people understand is your sole purpose in the business.
Replace "I have to" with "I will" or "I want to" as it shows a purpose or a sign of confidence.
Communication is everything. The right words can trigger the right emotion in your customers' minds. Use the right words in your email subject line, headlines, or even call-to-action to engage your customers. The more you engage your customers, the more you increase the chances of building customer loyalty.
#15 Be Reliable – Make Sure Your Customers Can Count On You
In the words of famous Star Wars character Yoda –
"No! Try not! Do or do not, there is no try".
It means don't try to do something, yet do it, or don't. Be Reliable. You have the policy to deliver a product within 48 hours. Make sure the time is strictly maintained. The product should be on the customer's doorstep before or within 48 hours. Or you have the policy of providing 24/7 customer support, then make it happen.
Make sure your customers can count on you anytime they need your assistance. Earn the reputation of being reliable. Be a person, a brand, or a service your customer can depend on without a second thought. Serve as you say, no exception.
There will always be days when things won't work as planned, already said once. There will be unexpected circumstances, and even changes may occur. Let your customers know what's happening, be truthful to them, and they will understand.
#16 Take Advantage of Your Loyal Customers or Fans To Spread Words
You are fully aware of your business or brand values in the marketplace.
Once you know your business values, you can also find your fans that are your brand's wholehearted supporters. You could find them willingly sharing stories or news about your products or services and tagging you on social media platforms.
It is a group of people that are your highly-satisfied customers telling their friends how much they like your brand. These fans play a vital role in your business when you are just a startup. It will also give you an idea of the classes of people connecting with you and why. If you understand these people and their psychology, you will attract more people who fit the criteria.
Nurture, engage and reward these loyal people. They will act as your brand ambassadors automatically to help spread words to your target audience. Keep surprising and delighting them to let them know how thankful you are for their loyalty.
#17 Don't Forget Your Existing Customers
You are working hard on customer acquisition, which is absolutely a good thing for your business. But remember not to forget your existing loyal customers in the process of searching for new ones.
Your loyal customers have been doing business with you for years now, and they deserve your uninterrupted attention. Because they have already put their trust in you, and they are the ones giving you repeat purchases.
As already mentioned earlier – repeat customers spend 67% more money than new customers. So, keep the balance in your marketing approaches where both your existing and new customers are equally treated and appreciated.
#18 Make Proper Segmentation In Your Marketing Approaches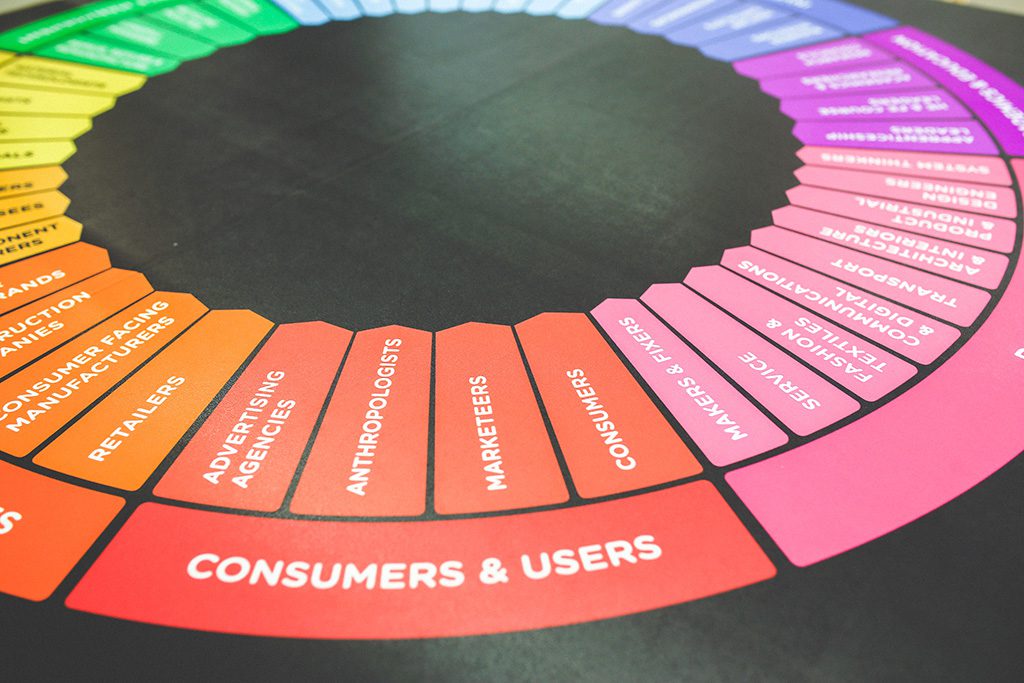 It doesn't matter how you contact your customers whether via email, SMS, phone calls, or mailing for your marketing purposes; you need proper segmentation. You cannot just approach your customers with the same marketing messages for the same products that they may have already bought from you.
You have created a generic marketing message to send to all your customers. Each of your customers has a unique personality, choices, and needs. A generic message for everyone will be irrelevant for most individuals. It will prove you are not putting enough effort to know them individually and don't care about their likes or dislikes. It will also prove that you care about your sales only.
To build a solid base of loyal customers, you must know their purchase patterns, financial state, and demographics intimately. Studying customers' feedback or reviews provides in-depth knowledge about their psychology and purchase patterns which can help you categorize your existing and target customers. Only then can you approach them with relevant messages and offers, appealing enough to make them buy from you again.
#19 Be More Personal When Communicating With Your Customers
Research has shown that a personalized email has a six times higher transaction rate than regular impersonal emails. It could be addressing your customers by their names individually, sending them greetings on their birthdays, or sending discounts or special offers on the anniversary they become your customer. When you send a personalized email to your customers, they feel special, and they think you care for them. It creates an emotional bonding.
Do you know that according to some statistics:
A personalized subject line of the emails has an open rate of 7.4% and a click rate of 0.4%.
The personalized emails and messages have an opening rate of 18.8% and click rates of 2.1%.
Both personalized subject line and message have an open rate of 5.9%.
52% of customers stated that impersonal emails make them go to another business.
Proper segmentation, targeting, and personalization in email marketing generate 58% of all revenue.
When personalized, promotional emails have 41% higher open rates.
With personalized promotional marketing emails, brands find a 27% increase in unique click-through rates.
The travel industry experiences 65% opening rates after using personalized subject lines in the emails.
74% of marketers stated that personalized emails and target messages improved their customers' engagement.
50% of companies that implemented personalization in their emails said that it improved the interaction between subscribers.
Personalization in email marketing generates a Return of Investment (ROI) of 122%.
When an email is personalized, segmented, and automated, it has 46% more open rates than general marketing messages.
32% of the people look at personalized messages as an invasion of privacy, and 28% don't like companies having their personal information without acknowledging them about it first.
So it is proven that personalization in the communication and marketing approach can be highly effective and profitable for your business. In the long run, to build customer loyalty you need happy and satisfied customers.
#20 A Head Start Is Persuasive
To win customer loyalty, consider giving your customers a head start for your loyalty program. Provide incentives like discount points, coupon codes, free shipping, or any other special offer to persuade them to take the first one or two actions. After a head start, they are more likely to cling to the program and finish it.
#21 Real-Life Communication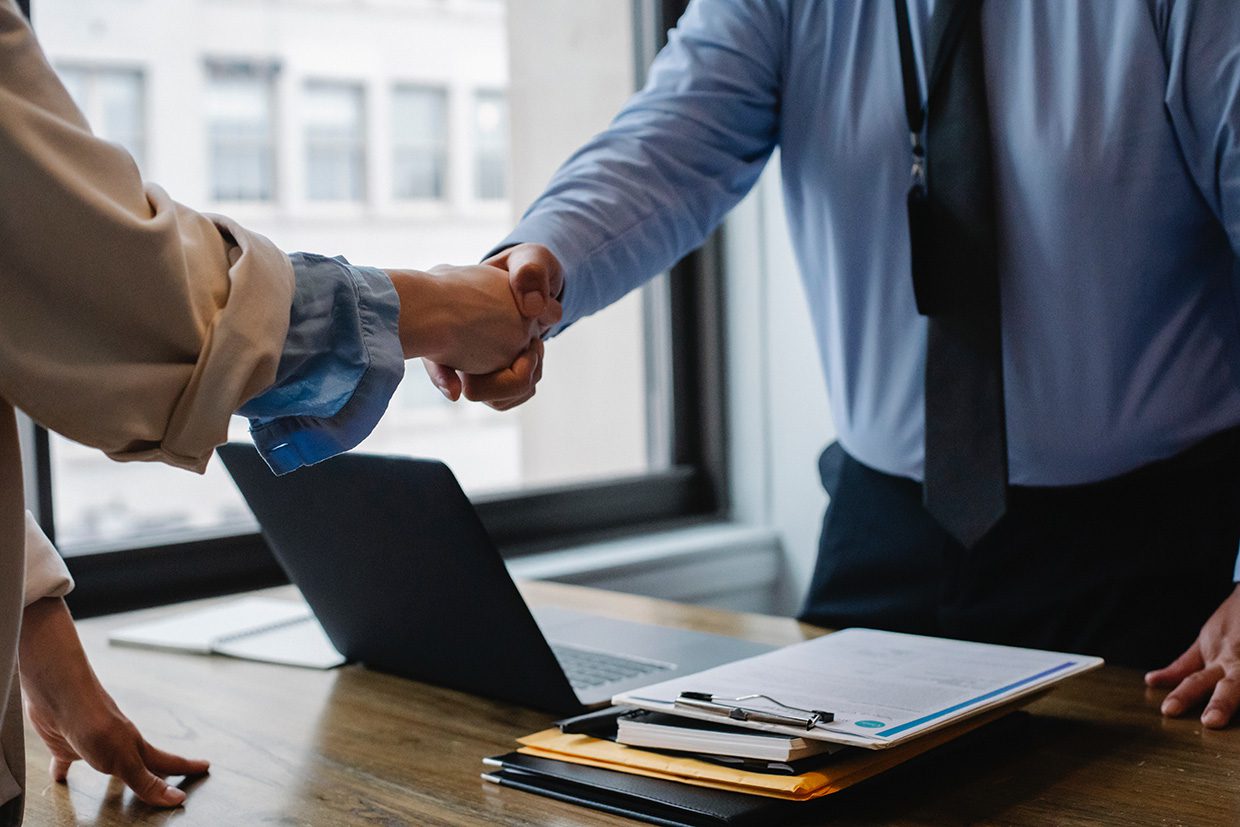 Technology has made it easier for businesses, especially eCommerce businesses, to maintain constant communication with customers. For instance, chatbot automation is a revolutionary change in the eCommerce business communication system. A bot communicates with the customers and assists them using pre-programmed conversational speeches. No one is needed to be present physically to deal with problems.
But what if a customer comes up with a unique problem that never occurred before? Is the bot capable of providing a solution for it as both the problem and solution are not pre-coded in its database? It is when a real-life person is required to be present to talk to the customer.
Make sure you have another way, like a click-to-call button present on your website so that your customer can reach you easily. Handling that kind of problem in person helps create an impression. It might even turn them into loyal customers in the future.
#22 Gather Feedback or Ask For Reviews
Having in-depth knowledge about the pain points of your customers helps you offer the right solution to them. Simply put – the more you know, the better you serve. That's why it's necessary to have feedback, opinions, or reviews of customers in a business.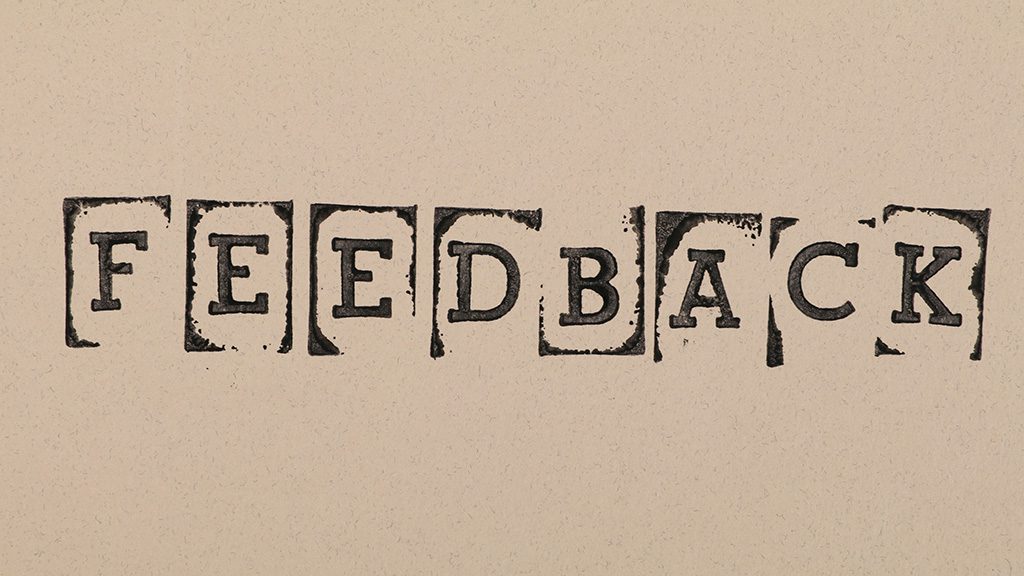 For instance – you have a brick-and-mortar store. That means you can ask your customers directly and informally what they think about your products. Do they have any opinion? Ask about their likes and dislikes about your services.
But the downside in this scenario is – what they say may not always be reliable. Because sitting across from you, it would be difficult to speak truthfully out of politeness. At least it shows how much you care for your customers and value their opinions.
Either online or physical, the best ways to get honest feedback are –
Create polls.
Surveys and questionnaires.
Engage in social media posts where you can ask for feedback, opinion, or new ideas. You can honestly ask what they like about your service and what is missing. What would they want you to add to your service?
For instance, you have a restaurant. You can run a survey on:
Dishes customers like most from your menu.
New dishes they expect.
Suggestions they have to improve your service.
Customer service is satisfactory or requires improvement.
Ask them to be as detailed as possible.
#23 Consider Different Payment Methods
In an article published on Forbes, they mentioned a wedding service provider who was struggling in business. As most purchases happen in the wedding season months of June, July, and August, the rest of the year, the company lacks cash flow.
So the company decided to change its payment method. They offered a split monthly payment instead of paying all at once. This offer made the customers happy, which eventually led to referral purchases resulting in a 400% increase in sales.
Amazing!! Isn't it?
If you are doing a similar kind of business (and if it is possible for you), a diversified payment method can easily attract your customers. It could help build customer loyalty as well.
#24 Transparency In Business Helps Earn Trust & Customer Loyalty
There will be days when things won't work your way as you planned. For instance, delay in shipping, delay in production due to a technical issue, online store servers could go down, a security breach, and many things can happen.
Whatever happens, you must stay transparent to your customers. Let them know whether your shipping will be delayed or any other issues that come up. Being transparent means being honest. When a problem has occurred, you can explain the situation to your customers gently. They will understand and wait for their orders patiently.
Buffer is a software application for the web and mobile. In 2013, Buffer had a security breach and was hacked for two hours. CEO and Co-founder of Buffer, Joel Gascoigne, told their customers about the security breach. He accepted it was their fault, apologized for it, how they have handled the situation, and secured everything.
To build solid customer loyalty, you should stay transparent to your customers about your business policies and all other issues concerning. This way, they will have patience and trust in your business.
#25 Exceed Customer Expectations
The best way to accomplish customer loyalty is simply to exceed customer expectations. Customer expectation is the benefits or value that customers expect when they buy your products or receive your services.
Here are some strategies you can implement in your business to meet and exceed your customers' expectations:
Engage your customers consistently. Omni-channel communication is a great way to communicate and engage with your customers regularly.
Provide faster solutions or support. Customers might leave your service when they fail to get the help they expect from you.
Go the extra mile and provide the best customer service possible. Know your customers' needs and provide them with a more personalized shopping experience and customer service. Study the feedback and improve your product or service to meet their expectations. Incentivize them.
Utilize social media platforms to know your customers more closely. Attend all their messages to resolve their queries. Facebook informs that every year one billion messages are sent to businesses. Pay close attention to customers' feedback, complaints, conversations, etc., on your social media channels. It will help you understand their expectations.
#26 Go One Step Ahead To Make Your Customers' Life Easier
The sole purpose of your business is to make successful sales. There's no wrong with it. But, it should not always be about making sales. You have a product that solves a problem in your customers' life. But believe it or not, you can do a lot more than just sell a product.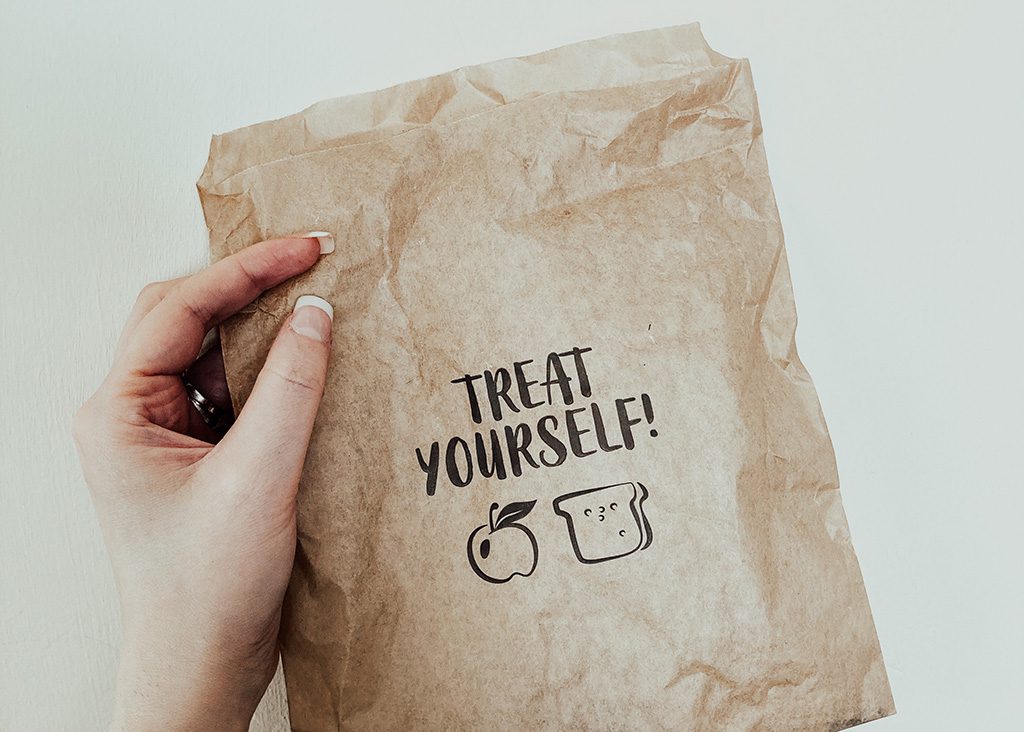 For instance – you have a product customization application at the Shopify store. Businesses install your application to enable customization options on their online stores. You can create blog posts, YouTube videos, social media content, etc., on-topic like eCommerce marketing tips, customer loyalty, communication strategies, email marketing, and many more. It will help them do their businesses efficiently. It will hook your customers with your business more than pushing a new product and service you created.
Final Thoughts
You are thinking about taking your business to the next level. Then the most crucial area to focus on is building a strong base of loyal customers. Building customer loyalty will directly lead to retention.
Hooking customers and then retaining them are two different things. Customer retention is the most important as well as the most challenging part of a business. Repeat customers play a vital role in increasing sales and reducing marketing costs. Loyal customers help spread words about your business.
Chip R. Bell said – "Loyal customers, they don't just come back, they don't simply recommend you, they insist that their friends do business with you."