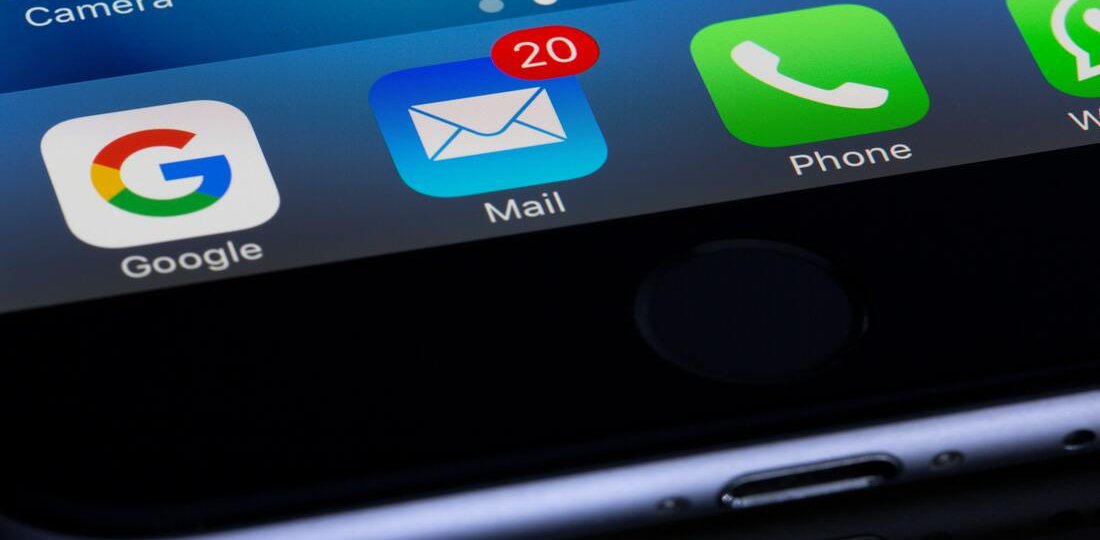 According to snov, 93% of B2B marketers utilize the email channel to collect information. Therefore, 57% percent of consumers see marketing and advertising emails as a significant factor in their purchase decision. 
Additionally, the majority of businesses utilize email marketing to increase sales (84%), generate leads (85%), nurture leads (78%), and retain customers (74%).
So, if you have an eCommerce business in Shopify, successful email marketing can generate more leads and a conversion rate (3.58).
In this article, we will focus on email marketing strategies to develop the ultimate conversion of your Shopify eCommerce business.
What is Email Conversion?
One of the goals of email marketing is to encourage users to take action for a specific task. The client does not have to pay anything to complete the conversion.  Here are some various forms of profitable email conversions:
Completing cart abandonment

Finishing a registration form

Taking part in a contest

Buying something
Why Is Email Marketing Important For Generating Conversion Rates?
In the field of marketing, email marketing is the most famous one. Because when a business sends highly personalized emails, the possibility of converting a prospective customer into a regular customer becomes increased. 
Hence, an organization's overall business relies on email marketing to the tune of 19.8 percent. In addition to the traditional sales email, it is possible for business owners to earn their subscribers' trust, which in turn will influence their opinion of the firm and their decisions to buy from it in the future. 
As a result, email marketing enables you to increase sales volume and builds a long-lasting client connection to boost employee retention and sales.
Email Marketing Strategies To Gather Ultimate Conversion for Shopify
Let's have a look at the most effective email marketing strategy.
Strategy 1- Send Introductory Emails to Your New Clients
Email marketing is essential for a newly subscribed customer. It creates a positive first impression. An introductory email boosts the probability that the customer would buy with the business again.
To introduce your company and business, You need to send more than just a single "welcome" email, which will not contain much information. Because a load of information will make a new subscriber confused.
On the other hand, an introductory email is a great way to introduce your position in Shopify, customer expectations, and unique selling points. 
This will allow you to regularly keep your eCommerce brand in front of their eyes, resulting in numerous positive interactions with your new subscribers and the subsequent development of trust.
Strategy 2-  Use Email Segmentation For Your Shopify Store
eCommerce email segmentation is a kind of marketing in which customers may organize themselves into groups based on common interests. 
By segmenting your email list by demography, you can send emails to specific audiences. Because of this, more people will read your emails, boosting your conversion rates and, in the long run, your sales revenue.
If you want to maximize the effectiveness of your Shopify eCommerce email marketing, don't limit your segmentation to demographic factors like age, marital status, location, etc.; you can do email listing.
Strategy 3-  Provide Special Treatment to Repeat Consumers
Though new consumers are always welcome, still your Shopify business should actively seek them out. Especially when you run a business that needs specific types of customers, for instance, a product personalization business.  
Because the repetitive customer is an asset for any eCommerce business.  Moreover, studies show that repeat customers gather about 65% of your overall income.
Moreover, customers also want special treatment. In such a case, you can implement a comprehensive customer loyalty program. 
Use email marketing to reward loyal customers on their birthdays or membership anniversaries, provide early access to new items, and encourage customers who have already made a purchase from the company; these are all great ways to keep them coming back.
Strategy 4-  Make Use of a Modern, Mobile-Friendly Email Program
Nowadays, a mobile-friendly layout for your Shopify communications is a must. In such a case, a mobile-centric design is preferable. 
It's estimated that mobile email opens almost 50% of all emails. Just think about the impact on your bottom line if a significant portion of those people immediately discards your email due to its confusing UI or slow loading speed. 
By monitoring consumers' inbox experiences on a regular basis, online merchants may boost email deliverability and boost sales conversion.
Strategy 5- You Should Do A/B Testing on Your Shopify Email Marketing
You may decide which version of your email is more effective for the bottom line of your Shopify eCommerce business. Send two distinct versions of your email to a small fraction of your subscriber base and compare the results.
The effectiveness of a campaign might be evaluated in several ways. Subject lines, email length, images, calls to action, etc., are some elements that may be split-tested in a Shopify eCommerce email campaign.
Strategy 6- Notify Customers Through Email When a Product is Back in Stock
Some online store owners may think that customers will only notice if an item is out of stock, but that's not true. Your loyal customers will always keep checking your stock when needed. So, make the process easy for customers to sign up for email alerts when the product is available.
You have collected your customer email address so, do the best use of thor email
Strategy 7- Follow Up on Carts That Have Been Left Abandoned
According to dynamic yield, cart abandonment costs the online retail sector almost $18 billion yearly. However, if you set up an email series for customers who have abandoned their carts, you may encourage them to return and finish their purchases.
A strong abandoned cart email series will help you recoup (possibly lost) income and enhance the customer experience.
Strategy 8- Send Holiday Sales Email
Retail sales through eCommerce have changed a lot over time. If you have effective eCommerce email marketing in hand for your Shopify store, you may be able to make a lot more money from seasonal and holiday sales, such as BFCM, Christmas, and New Year.
According to fortunly, over sixty percent of individuals living in the United States prefer to do their Christmas shopping online. 
Moreover, It has been stated that the final two months of the year generate 30% more income than the total combined. So, while these opportunities are present, run an email marketing campaign.
Strategy 9- You Should Keep Tabs On Your Progress
To maximize your Shopify eCommerce email marketing efforts' return on investment (ROI), you need to keep tabs on some metrics in real time. Open rate, click-through rate (CTR), conversion rate (CRO), and unsubscribe rate (UNR) are some of the essential metrics to monitor.
Your email marketing campaign's ROI might be far lower than it should be if you don't monitor your results. Always, keep in mind that a lack of self-awareness prevents progress.
Strategy 10- Make Use of Automated Email Marketing for Your Shopify Store
You might think that promoting an online store via email requires a lot of time. However, email marketing automation can help you save time.
Managing a large Shopify store is easier than ever before because of the platform's ability to scale email marketing campaigns swiftly without sacrificing quality or adding extra work. Get yourself an email marketing automation tool and you'll be good to go.
5 Tips to Meet Email Marketing Standards and Increase Sales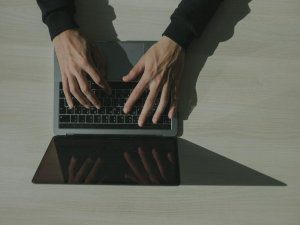 A successful email marketing campaign is always beneficial for a Shopify eCommerce business. But most people need to learn how to meet the standard of perfect email marketing. 
So, here is the greatest advice for organizations trying to boost the efficacy of their email marketing initiatives.
The First Piece of Advice is to Avoid Becoming Dull
Using a user-friendly approach to handling email could be beneficial for the vast majority of businesses. In an email, you could include a GIF of a dancing bird to let the recipient know that their package has been sent. 
Put yourself in the reader's position to create more engaging content. The inclusion of these recommended extras improves the chances that your upsell request will be approved.
The second Suggestion is to Build Lots of Newsletters
As most newsletter readers aren't actively looking to buy anything. As a result, getting promotional newsletters could come seen as annoying. If you want to build a long-lasting relationship with a user, optimizing content for high open and sharing rates is more important than the click-through rate (CTR).
The third Tip is to Make it Easy for People to Take Action
According to research by Radicati, the daily inbox total for the typical user is 84 messages. Customers get a lot of emails, so the call to action you put in each one is significant, even if you take great care to make the emails look nice and include helpful information. 
The Fourth Tip is About the Discussion of Calls To Action
It is essential to note that sending many CTAs in a single email is highly discouraging. When fulfilling customers' attention, it's essential to get to the point quickly. The email's subject line should provide a glimpse of the message's contents and encourage the reader to click it.
The Fifth Piece of Advice is to Divide Email into Segments
Compared to the segmented mailing to others,  the open rate is 40%. Email marketing should be one of your highest-converting strategies because of the high-quality subscriber or customer list you have access to. So send email according to reader psychology.
Bottom Line
Email marketing strategy is essential for eCommerce to push the conversion rate. Follow these mentioned strategies to gather a reasonable conversion rate for your business, especially in Shopify. The field of quite competitive nowadays, and an appropriate email marketing strategy can boost your business in Shopify.