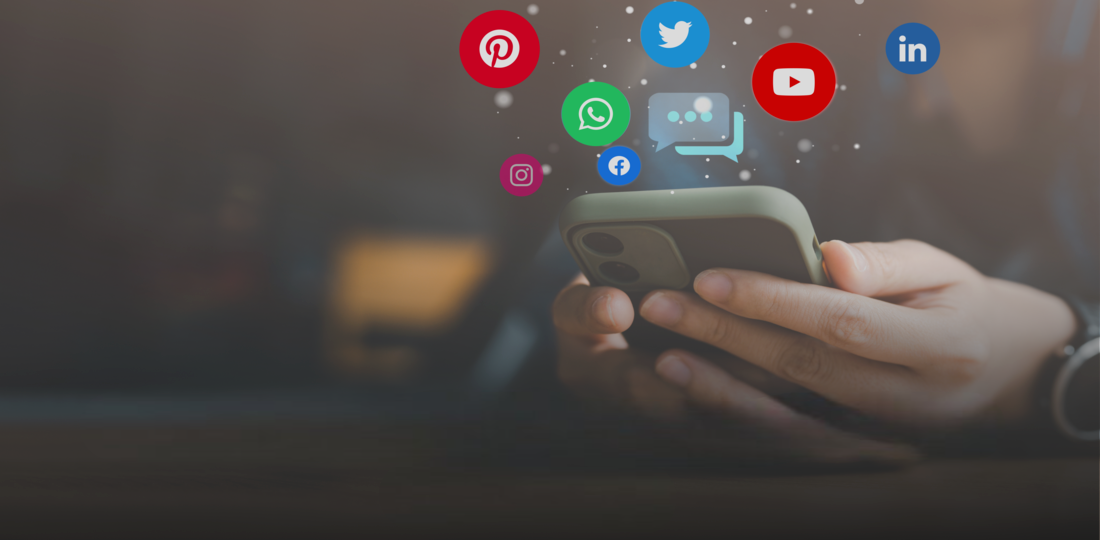 If you are a businessman in eCommerce, especially in Shopify, you must know the importance of social media strategies for Shopify because, in January 2021, there were 4.2 billion social media users worldwide. In January 2022, it became 4.6 billion.
As you can see, a massive number of people browse social media every day. So why will you miss the chance to make your eCommerce business renowned in eCommerce? 
Social media marketing improves your eCommerce strategy and increases income through its high engagement of users. In today's world, it is easy to visualize why you need the help of social media, but how to use it can be a tricky question. 
First and primary, eCommerce marketing helps raise a company's awareness and drive visitors to its website. It may also help to establish a stronger connection between your online business and potential clients and current ones.
In addition, the built-in features of social media platforms make it easy to target specific demographics, create advertisements, and conduct business straight from your social media accounts. 
Maybe you know the importance of social media influence but do not know how to use it properly. Then that article is for you. Here we will explain the top Social Media Strategies for Shopify Stores.
What Are The Benefits of Using Social Media For eCommerce Businesses?
There are numerous benefits of social media, but here are the most prominent ones: 
Benefit 1- Boosts Your Brand's Recognition
More than half of the world's population uses social media platforms like Facebook, Twitter, Instagram, Snapchat, Pinterest, YouTube etc. Users are making best use of these platform to reach a highly focused audience. 
According to Hootsuite, more than 83% of Instagram users claim they have discovered new businesses and items by using the app.
For instance, maybe you are opening playing to start a wholesale business in Shopify. In such a case successful usage of social media will boost the value of your brand worldwide. 
When you use social media to promote your Shopify business, you can reach the people who matter most to your brand's success. Suppose people who are doing a web-to-print business in Shoipfy can use social media to make their business well known. 
Benefit 2- Social Media Increases Website Traffic
The use of social media advertising and posts to promote a website is essential because it increases traffic. Submitting various content to your social media accounts grabs the attention of prospects and actual customers.
A company's social media platforms may promote its goods and discounts to attract more consumers, resulting in a steady rise in website traffic.
Formal or casual, social media opens the door to presenting your skills and increasing visitors to your website. Use the CTA button in your articles and include a link to your website on your website to get started.
Benefit 3- Makes the Brand Personal
The best choice is to use social media power to make a brand famous. Companies may build significant interactions with their consumers and can get followers through social media.
Moreover, in such a way, customers may learn about the company's roots and see how they're benefiting from your goods and services through the eyes of the brand itself. Authenticity in marketing messages always grabs new customers.
Benefit 4- Social Media Can Influence Purchase Decisions
Before making a purchase online, buyers do extensive research. The use of social media in eCommerce has a significant influence on consumer purchase choices. Your social media interactions with current customers serve as evidence of your online presence, which has a big impact on consumers' perceptions.
Therefore, eCommerce businesses' revenues and AOV are strongly linked to their online networking. Online reputation management, customer involvement, product descriptions, and positive reviews all have a role in influencing consumers' purchasing decisions.
Benefit 5- Helps to Keep Eyes  on Competitors
Using social media to keep tabs on rival e-commerce sites is smart. Direct rivals' marketing and sales strategies will be revealed to you with the help of social media.
Later on,  you can apply what you learned from your competitors to your business to promote your promos and deals.
Keeping an eye on the competition may help you discover new strategies to build and maintain your brand's reputation, leading to increased sales.
Benefit 6- Gathers Targeted Customers Easily
Social advertisements, including distributing information, are among the most cost-effective strategies for promoting an eCommerce company.
But with the help of social media, this task could be more accessible. Social media provides a wide range of targeting choices at a reasonable price so that your business may reach the people you want.
Social media for eCommerce creates personalized advertising to promote deals across all social platforms and can provide rewards if done correctly.
There are several ways to narrow down your target audience and only pay for those who see your ads based on their location, demographics, language, and online habits.
Benefit 7- Increases the Engagement of Clients
Connecting with your customers and prospects on social media allows them to engage with your brand more widely. It's a two-way street in social media, unlike previous media forms. Use it in an ideal way to keep your consumers engaged with high-quality material. Additionally, try to reply to their questions and comments.
As an alternative, social media monitoring tools may be used to keep tabs on what people say about your brand on various social media platforms.
Benefit 8- Builds and Maintains a Positive Public Image
If you are on Social Media, whether you like or dislike it, your company's name will be mentioned on social media in various ways. Social media will manage your online reputation by gathering and responding to customer feedback.
Even if the feedback is harsh, you must answer politely, so the consumer feels pleased even in an awkward situation. Your good behavior towards them will build a positive point of view in the customer's mind.
Benefit 9- Generates Leads
Social media lets customers and prospects easily share their enthusiasm for your company. One of the essential parts of social media advertising in eCommerce is it gathers quality leads.
You may target your audience using Facebook Ads, Instagram Ads, etc. Paid marketing campaigns allow you to include different content, calls to action, and other elements.
Platforms for eCommerce: Which Helps Shopify Business to Grow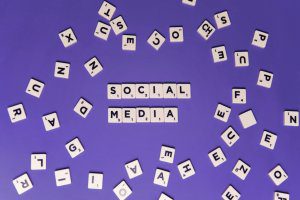 Platform 1- Facebook
1.44 billion people use Facebook every day.
Function
It's a great way to share your company's narrative and keep people interested through Facebook. Keep customers informed about new offers, limited-time discounts, and industry news.
You may want to consider advertising or paying for the Facebook promotion of your page. To ensure your message reaches the right audience, you may target customers based on age, region, and interests.
Statistics 
Facebook's demographics represent every age group from 18 to 65 years old. According to the Pew Research Center, 71% of adult Internet users are on Facebook. Among them, 66% of women and 77% of men. Between 18 and 34, 66% of female and 69% of male users use the site.
Regarding photography, sports, recreation, pet supplies, dropshipping, jewelry and watches, clothes, food, and beverage. You get the picture. Shopify's investigation found that Facebook dominates in these sectors.
Platform 2- Twitter
There are around 300 million active users across the globe.
Function
You may link to more extensive articles and upload photographs in your tweets, but they are limited to 140 characters. You must tweet daily to get the most out of your Twitter account. Using hashtags is an excellent approach to discovering and engaging with new people and potential consumers on specific themes.
Shopify reports Twitter's market share in retail/catalogs, home and office furnishings, home and garden, and gifts and specialty goods.
Statistics
24% of males and 21% of females use the service. Twitter is used by 37% of people between the ages of 18 and 29 and 25% of people between the ages of 30 and 49. In addition, 77% of the accounts are outside the United States. People under 50 and those with a college education are especially fond of Twitter.
Platform 3- Pinterest
Pinterest has a global user base of over 47 million people.
Function
Pinterest is perfect for shops that can post photographs to market products online because it concentrates on visual content. In the antiques and collectibles, service, book, and magazine industries, as well as IT/computing industry segments, Pinterest has a larger market share than Amazon. With pricing included, you'll get 36% more likes on Pinterest pins, according to Shopify's data.
Statistics 
Pinterest is used by 42% of women and 13% of men. Moms comprise a large portion of Pinterest's user base (80%).
Platform 4- Instagram
Instagram has more than 300 million users throughout the globe.
Function
Instagram is best for sharing video clips and other visual information, such as images (less than 15 seconds). Make it easy for customers to share pictures of how they use your company's products.
Use hashtags, social media comments, and likes to spread the word about your business. Lifestyle, cuisine, fashion, celebrities, and luxury goods are all excellent candidates for Instagram.
Statistics
Among adults online, 26% use Instagram. However, among those aged 18 to 29, 53% do so. Men comprise 22% of all users, while women comprise 29%.
Platform 5- Youtube
One billion people throughout the world use YouTube
Function
When a company has video content and video advertisements, it is a smart idea to use YouTube. It may also demonstrate how something works or illustrate what is happening in the background. For instance, manufacturers might show their manufacturing process to their audience to achieve openness and transparency. A video's duration should be at most one and a half minutes.
Statistics
It's no secret that males outnumber females on YouTube. In March 2015, it received 31.8 million users aged 18 to 24 (98.3% of US internet users in this age group) and 19.4 million visitors aged 65 and over (74.4 percent of this demographic), according to Digiday. A Shopify spokesperson said that YouTube sells well in digital goods, services, retail, and car parts.
Platform 6- Snapchat
375 million people use Snapchat every day.
Function
Snapchat is a photo messaging program where users can send each other photos and messages that vanish after 10 seconds (for private messages) or 24 hours (Snapchat Stories). Snaps are short, largely visual messages that let people keep in touch with their friends quickly.
Shopify and the popular messaging app Snapchat have formed a partnership. It's an excellent resource that may be customized to increase participation and revenue. Sales data, product exposure, and targeted advertising can all benefit from Snapchat integration.
Statistics
71% of Snapchat users are under 34, and 45% are between the ages of 18 and 24; these younger generations make up the vast majority of the app's userbase. This platform offers several advertising options, such as dynamic ads, localized sponsored lenses, and Snap Stories.
There is also a large selection of CTAs to choose from, each with its own intended purpose. Users spend at least 30 minutes per session on the app, and shopping and networking are the top two reasons why people use it.
Also, 40% of Snap chatters say they've found a new brand through the app, and 35% of users send snaps of things they'd want to buy to friends and family. All of which increase the platform's value to retailers by increasing the exposure and reach of their products.
What are the best Social Media Strategies for Shopify In 2023?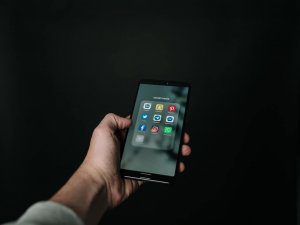 Strategy 1-Outline a Social Media Strategy
There are two approaches to utilizing social media for your Shopify business and they are improving traffic and gathering revenue. Depending on your company's growth stage, you may emphasize one part over the other to use your resources effectively.
Create a list of your goals and monitor their progress. After that, commit yourself to formulating a strategy and implementing it. You need to define your goals to monitor your progress and mark what can be successful for you.
Strategy 2-  Make Your eCommerce Business  Social Media Centric
As mentioned, social commerce sells directly to customers through social networking websites. Your customers do everything on an e-Commerce platform inside social media networks, from discovering your brand to making a purchase decision.
For example, a shop is automatically incorporated into Target's Facebook page. This allows shoppers to browse and purchase items.
Strategy 3- Know Who is your Target Audience
When running an advertising campaign, it is essential to find out who you are trying to reach. Building an audience takes time, but once you do, you have the ability to persuade potential buyers. Keep an eye on the market and evaluate it.
Determine who would be most interested in purchasing your product or service. Participate in online communities and discussion boards like Reddit or Shopify discussion learn about consumer preferences.
Research the needs of your market by looking at the profiles of your competitors' followers. Before identifying customers requires keep an eye on their characteristics, location, age, gender, interests, purchasing concerns, etc.
Strategy 4- Evaluate the KPIs of Your Business
To measure the success of your social media marketing at Shopify analyzing key performance indicators  is essential. Key performance indicators (KPIs) include the amount of likes, interactions, follows, engagement, social shares, and traffic conversions. You may adjust your plan and hit your targets based on these indicators and KPIs. Improve your key performance indicators by regularly reviewing and analyzing them.
Strategy 5- Update Your Social Media Content Regularly
Users will find your social media profiles more useful and interesting if you update them on a regular basis. This can be applicable for ads as well.
According to sprout social 77%  of B2B and B2C business utilize retargeting ads as part of their Facebook and Instagram advertising campaigns to generate revenue.
Now come to the content. Make sure the content you provide for your readers or viewers is engaging, useful, and original. The more attractive your profile is, the more likely it is that people will want to interact with you.
In addition, your material should be optimized according to the latest fashions, suggestions, and needs of your target audience. Likewise, keep an eye  on the competition to see what types of client engagement strategies they are following.
Strategy 6- Create a Successful eCommerce Social Media Marketing Strategy for Your Shopify Store 
Last but not least, you need to make a social media strategy that takes into account your goals, resources, and the best social media platforms for reaching the vast majority of your target audience.
Building trust and taking client opinion are the two best approaches to a social media marketing strategy. But these approaches cannot be done over night. It requires a lot of experimentation so that your actions naturally show results and contribute to the achievement of those objectives.
Businesses use social media for a variety of reasons, for example, increasing brand recognition, finding new leads, boosting site traffic, boosting conversions, communicating with opinion leaders, gaining social followers, and forming communities to address customer concerns. Any plan of action you devise must be tied to one of these objectives.
Once you have established your plan for your Shopify store, you can construct effective marketing campaigns to help you achieve your goals. For instance, if you use any unique product personalizer in your web-to-print business, you can share that on social media as a marketing part of your business.
Bottom Line 
To conclude, to make a Shopify business successful, social media usage has no alternative. A social media eCommerce approach can help you increase brand awareness, communicate with customers, and boost revenue for your online store.