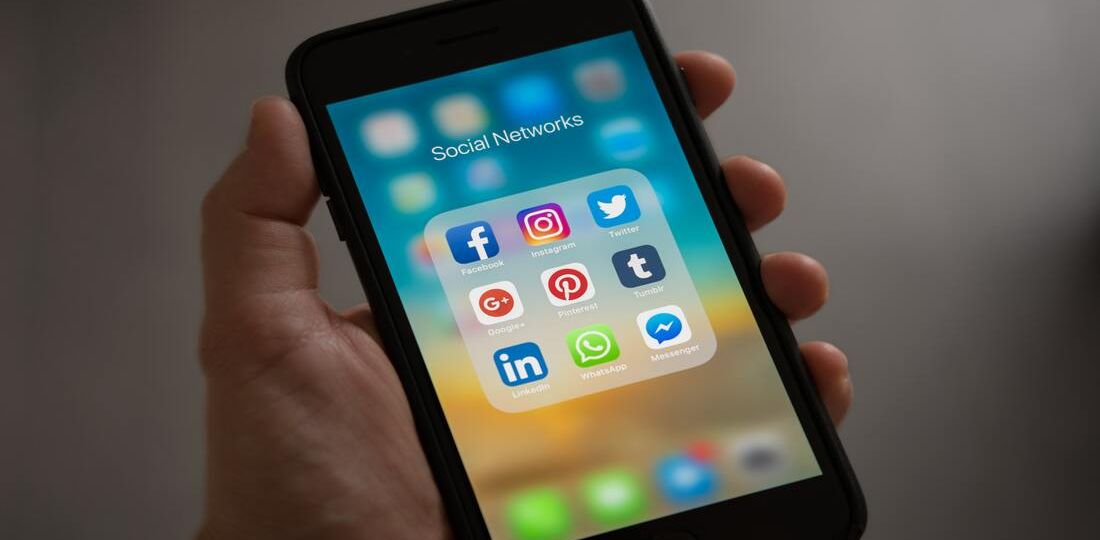 According to Sprout Social, 77% of B2B and B2C marketers implement targeting advertisements on Facebook and Instagram as part of their marketing campaigns in both B2B and B2C businesses, and companies' social media posts impact 78% of customers.
Social media has numerous aspects in our lives, but this is well known for two good reasons. One is sharing personal posts, and the second is service or product branding. Regarding e-commerce, individuals have discovered that social media can be an effective marketing tool for businesses. Social media is the most cost-effective option for reaching a targeted audience on their terms.
According to Smart Insights, 87% of online customers feel that social networking influences their purchasing choices. Moreover, consumers are more likely to purchase from you if you keep your brand at the forefront of their minds and make it simpler and cheaper for them to interact with your customers.
But for a businessman, it is tricky to understand what social media post will boost his brand value towards all customers and prospects. If you have a custom product business and are blank about social media posts, we are here to help you. Read the article to know how social media post ideas for product personalization business work.
What Is A Custom Product Company, And Why Should You Start One?
Customers always feel unique with customized products. Customers and businessmen are becoming interested in the product customization business because of the growth of online shopping and mass customization in production. Additionally, the customization business is becoming more leisurely day by day.
Nowadays, customization is becoming more accessible because of third-party product customization applications. For example, if you use Shopify to sell customized products, you can use the application to make your customers comfortable. Because of the flexibility of customization, customers can now choose the design, color, and size of any product according to their choice.
Here are some reasons why a businessman should start a customized products business.
Reason 1- Customized Products Meet The Needs of Customers
The rising demand for customized products indicates customer satisfaction with this trend. Customers are more likely to choose your business if they are given the opportunity to personalize their purchases.
It will boost sales and differentiate you from the competition by allowing customers to customize their purchases. When selling personalized items, you may set your prices higher.
Reason 2- Grab The Attention of The Citizens
When a buyer gives input into creating their purchase, they may feel a stronger connection to the product. Engaged customers are more likely to remain loyal to your brand. So, we must acknowledge that a customized product can grab customer attention.
Reason 3- Create Customer Loyalty 
Customers are more likely to remain loyal to a company if they get the chance to hand-shaping a product, so giving them the opportunity of product customization on their own is a great way to boost satisfaction ratings. A satisfied customer can quickly become loyal, and a dedicated customer will recommend your product to their friends and family. Read here to learn about how to build customer loyalty in eCommerce.
Reason 4- Generate More Profit
Customized product purchases provide more information about customers' tastes, opinions, and perceptions than pre-stocked offers. You may boost your marketing strategies by gathering client insights according to their taste and demand.
Engaging with customers on social media: Ideas for creating engaging content
There are some solid reasons why companies now incorporate social media marketing into their overall operations. It's a great way to connect with consumers and spread the word about your business, as billions of people use sites like Facebook, Instagram, and Twitter every day. However, it's not enough to just be present on social media. Here are some ideas for using social media effects that are necessary for putting the finest practices into action.
Idea 1- Ask Questions In A Post To Your Audience
Questions are an excellent discussion starter because they focus on the audience. Start your post with an engaging question so your audience can relate to their problems. 
But raising questions all the time is not a good idea. Sometimes you can ask questions at the end of your post to find your audience's opinion.
The benefit of asking questions is that it requires some imagination, and when your audience does their brainstorming, they will give honest feedback from customers and the public. '
You may also try boosting your article's comments by asking seemingly unrelated questions about your field.
Idea 2- Tell Customers The Backstory
The best way to introduce your product to a customer is to share the backstory of your service. Not all of your audience needs to be your customers; they can be your prospects. So, your responsibility is to make your product known by creating innovative content behind the scenes.
Idea 3- Focus On Trending Topics
According to Smart Insight, there are currently 4.62 billion social media users worldwide, 424 million active, and the average time spent each day on social media is 2 hours and 27 minutes.
So, as you can see, the person's spending time on social media is pretty good. During this period, they follow many trends and use hashtags on their wall. You can follow the flow using relevant trendy hashtags to grab your customers' attention.
Idea 4- Share Your Successes
Maybe your product customization business is already established, but gaining new clients is fine. Share your business success stories on your social media pages so your prospects and customers can feel your business's success.
Upload videos and attractive pictures. Maintain the integrity of your brand by continuing to use real photographs and videos. Any dull object can be made beautiful with the help of an eye-catching image.
Idea 5- Be Focused On Blog Posts
Focusing on its website is also essential to keep a business current. Regular blog posting keeps the website updated. You can post your blog post link on your social media so visitors can find your product website quickly. It will increase your conversion rate equally.
Of course, regular posting is essential but maintain a regular posting time. It will keep track of your publishing. But remember that posting numerous times or frequently can irritate your audience.
Social Media Engagement Strategy For A Custom Business
When it comes to your customers, your engagement strategy should be unique compared to others. Develop a strategy that emphasizes your clients. Try to meet their desires through appropriate interaction, but the approach in social media is quite different. There are several approaches to making different approaches based on your sales team, client base, and product or service.
Here are some strategies for social engagement
Strategy 1- Describe Your Company's Mission and Vision 
A story is a great way to make an impression on some customers' minds and stays in their minds for a long time. Customer messages that focus on your business goal, vision, and story focus on them because it will make your brand more relevant to them.
Help your customers understand the "motto" behind your custom business. Make your customers the heroes of your story by collaborating with them, listening to their needs and worries, and developing a suitable plan with them.
Strategy 2- Give Attention To Your Customers' Experience
A generic customer experience usually needs help in ads, newsletters, and social media interactions. But to get repeat customers, you need to do a little bit more to make them satisfied is essential.
Customer satisfaction is directly related to how well you listen to them and give them an extra solution to their problem.
To satisfy them, go through statistics and surveys because they can tell you a lot about your customers' preferences, format, and information about your competitors. 
By monitoring everything, you can create unique interactions with each client. Also, try to personalize only if it works for your audience. This is a fundamental lesson that can be learned from collecting data.
Strategy 3- Develop The Skill Of Attentive Listening
People who buy from you used to be quite open about what they wanted. Listen to them, facilitate the customer's ability to submit feedback, exchange experiences, record answers, and get a follow-up. 
If you want to show your audience that you care about their feedback and are actively working to implement changes, you need to follow up with them as soon as possible.
 When receiving criticism, it's essential to focus on understanding the source of the issue rather than trying to appease the consumer.
Strategy 4- Give Your Customer Relevant Solutions
Customers don't purchase your stuff; they buy the problems you solve for them. Rather than selling your product directly, solve their problems first. 
Your custom business may establish itself as a good option by offering genuine and valuable materials that fulfill their demands, but still, you must recognize their need.
Make videos, blogs, and social media postings that provide helpful advice and methods to provide your customers with sustainable solutions.
Strategy 5- Making a Good Relationship With Customers is a Good Strategy
It's essential to have a good relationship between the buyer and supplier to engage in customer development. Make a collaborative document that establishes a framework for determining how each party will meet consumer expectations and how long it will take.
As a result, you may close conversations more efficiently, and clients will have faith in your custom business in such a process.
Strategy 6- Provide Benefits To Users
Give your customer an overview of your business for free, as the product customization business is very competitive. Offering free perks is another method of luring in new clients. 
You should give potential customers a sample of your offerings without giving them everything away. 
Strategy 7- Make Your Company Popular On Every Social Media Platform
Social media channels such as Twitter, Facebook, and Instagram are becoming familiar places for customers to share their opinions on your products, and they can also provide feedback on company policies. 
In such a way, you may get a glimpse into your customers' unfiltered opinions and sentiments using these instruments. Improve your connection with consumers by engaging with them via comments, reposting user-generated material, showing support for a cause, and offering helpful information. For business growth, social media marketing has no alternative.
Strategy 8- Keep An Eye On Your Business
Ask for their opinions and get a feel for your consumers' satisfaction. Get technical and quantitative data (via your CRM, sales engagement platform, etc.) and customer feedback to get a complete picture of their experience. 
A system of checks and balances should be implemented to guarantee proper communication and follow-up. Remember that all positive or negative comments provide valuable insight into your customer's needs and the chance to improve your business.
Strategy 9- The Virtual Customer Engagement Event
Through online activities, companies can keep in touch with customers worldwide. But the online event should be something other than a carbon copy of the live one. Each customer engagement should be intentional and have a purpose.
Why are you hosting the event? What do you hope to accomplish? Events allow consumers to see your goods and services in action, enhancing conversions and brand exposure. Furthermore, it helps them network with others in their profession, providing a community of support for their audience.
Strategy 10- Establish a Resource for Client Achievement
Make it easy for your consumers to succeed. Accessing resources and getting questions answered are two of the main functions of a customer success center.
The idea is to provide consumers with as much information as possible so they can make an educated purchase or fully exploit your offerings.
Customers might get confused or hesitant to take action if they aren't given enough help, communication, processes, and information.
In addition to relieving your staff of repetitive tasks, a customer success center provides instantaneous access to your client's most critical demands.
Strategy 11- Create Engagement by Using Third-party Tools
Using a customer engagement platform can streamline and standardize your approach to maximize each client interaction.
Having the correct equipment and software allows you to meet the demands of your sales staff while also providing your customers with a unified experience across all channels by streamlining processes and eliminating unnecessary steps.
While manual monitoring may work initially, contemporary solutions allow you to improve. Your operations and get access to new avenues for income development by analyzing feedback from your customers.
While Running a product personalization business at eCommerce using a business-centric product configurator is the first step in attempting to kickstart the idea. After using the app, you can prompt the perk of your business on social media to gather more revenue. Have a look at how a product personalizer should look like-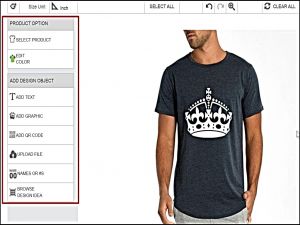 Here we can see a visual example of a store that uses a product personalizer, allowing store owners to create options like the marked area for their customers.
Bottom Line
To conclude, in an eCommerce business, ignoring the importance of social media post engagement is. Follow these mentioned steps to boost your product customization business in the field of eCommerce.