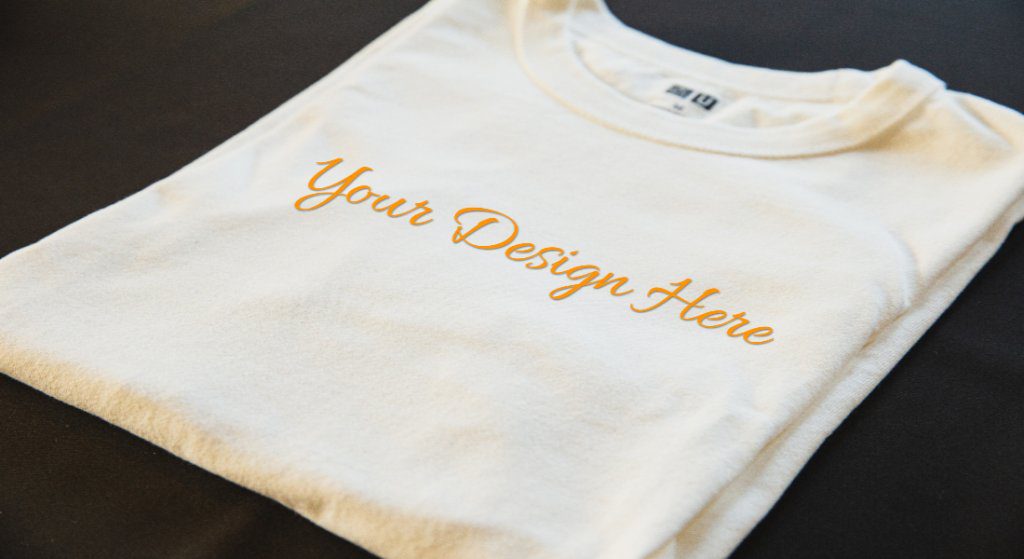 A  T-shirt is such a clothing piece that never gets out of trend. People of all ages love t-shirts. T-shirt fashion trends change with the seasons as well as every year. As t-shirt design trends are constantly evolving, businesses struggle to understand what kind of t-shirt design will make more sales. 
Well, nowadays, businesses or sellers do not always decide what people going to choose to wear. In the age of technological advancements, people can easily customize their t-shirts online and order and get them delivered in front of their doorsteps in no time. Even you can choose your own image, text, and logos printed on your t-shirts.
However, sometimes people need more custom t-shirt design ideas. Or probably, they are unaware of the latest buzzing t-shirt trends. 
In this article, we are going to provide some trendy custom t-shirt design ideas that will help you find your next trendy t-shirt.
Custom T-shirt Design Ideas
Fashion entrepreneurs and business owners always look for trending design ideas to make online t-shirt businesses more profitable. In the case of custom t-shirt design, it is more struggling to find the best option. Here are the 7 best custom t-shirt design ideas –
Crypto T-shirts

Letteric T-shirts

Nature Inspired T-shirts

Doodle Artwork Design

Bootleg T-shirts

Traditional Tattoo Design T-shirts

Retro or Vintage Tshirt
#1 Crypto T-shirts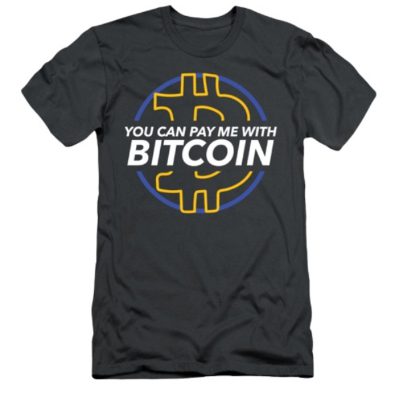 Cryptocurrencies are getting popular in recent years. With the rise of elements like NFTs (Non-Fungible tokens), people are getting interested to have t-shirts with different cryptocurrency signs on them. 
Look out for new concepts or jokes you can make on crypto and use it for your next crypto t-shirt. If you do not have enough knowledge about cryptocurrency, see conversations regarding crypto online through hashtags. Get updated information about the famous trends or memes about crypto.
#2 Letteric T-shirts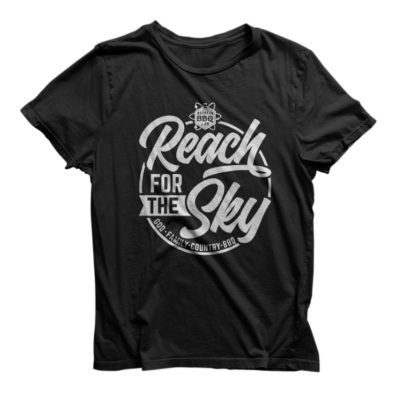 Using a splash of text or letters on the t-shirt is a trendy design idea. Letteric t-shirt refers to the customization of texts or letters on t-shirts. Here are a few tips to customize your next letteric t-shirt –
Use a clean and simple text design that is easy to read.

Make a bold background with your text.

Repeat your text message on the t-shirt to deliver your message with the desired impact. It is also an easy way to customize t-shirt designs for people who are not design-savvy.
Besides, use the trendy font style of text on your t-shirt. Here are a few popular fonts for texts on t-shirt designs – 
Knewave –

One of the newer fonts. This font will give you a penned with a brush-style feeling.

Monoton –

A font inspired by the Prisma font.

Rubik –

Use a larger size Rubik font on the t-shirt. This font will really shine on your t-shirt.

Oswald –

Use this font to deliver a professional massage.

Montserrat –

Use it for feature letters or delivering a simple message.

Playfair –

An elegant and luxurious font.

Graduate –

Use this font for sports t-shirts.
#3 Nature-Inspired T-shirts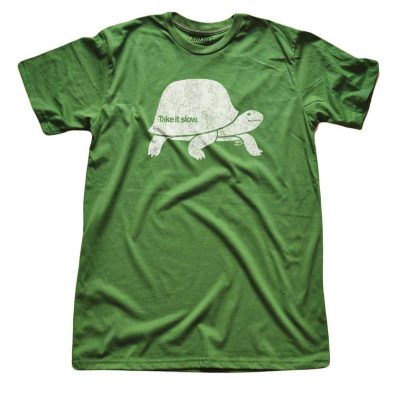 Include natural elements while customizing your own t-shirt. Use nature-inspired designs like plants, leaves, mountains, and others to customize your t-shirt design. 
Follow popular nature-related themes – 
Flowers

Plants

Leaves

Fruits 

Vegetables

Animals
Nature is the source of the best color ideas, mesmerizing shapes, and designs. From nature, you can get trendy custom t-shirt design ideas. Choose from popular natural themes and implement them on your next t-shirt design.
#4 Doodle Artwork Design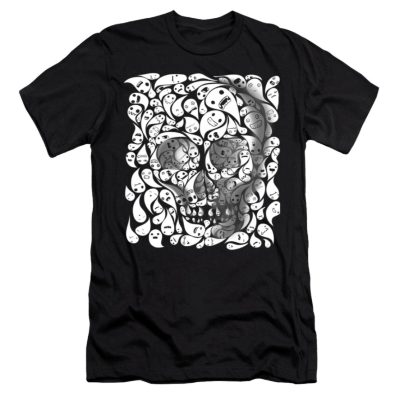 Doodling means to draw or scribble idly. Apply your imagination power by doodling artwork on your next t-shirt. Here are a few tips regarding doodle artwork on your t-shirt –
Choose a theme on which you will do the artwork.

Do not feel hesitant about perfection while drawing. 

Create artworks of a variety of objects.

Create artwork of geometric shapes like squares, rectangles, and triangles.

Create artwork of what you see around you like sports items, a compass, a clock, or any objects.
#5 Bootleg T-shirts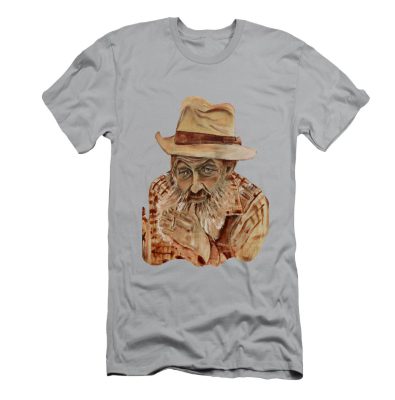 Bootleg t-shirts are famous for wearing at special events like concerts or other parties. These t-shirts are artistically appropriate with logos or famous slogans on them. They are easy to design and you don't require strong design concepts. When you customize a bootleg t-shirt consider the image resolution to make it a trendy one for your next special event to attend.
#6 Traditional Tattoo Design T-shirts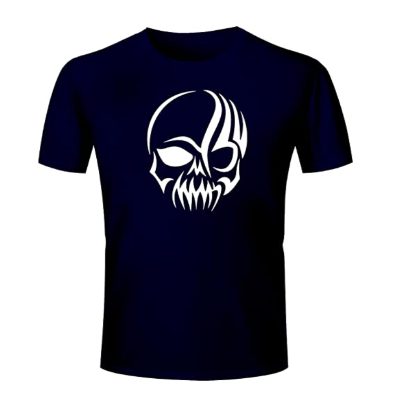 Tattoos are not just engraved on the skin nowadays. They can rock on your t-shirts too. Use the traditional tattoo design with bold lines and bright colors on your t-shirt. Consider the following points when customizing your tattoo design t-shirt –
Go through some art books, botanical images, or tattoo magazines to get the tattoo design idea.

Do not choose any design that offends any culture or beliefs.

Use tattoo colors that can accommodate your t-shirts.

Create a trendy tattoo design. Find the issues people are presently interested in.
#7 Retro or Vintage T-shirts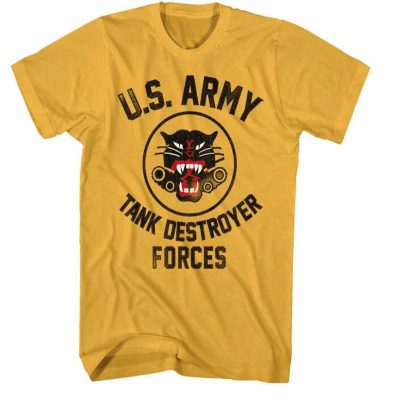 Vintage T-shirts are the fashion trend of summer. These t-shirts are thinner which makes them ideal for the summer season. While customizing your vintage t-shirt, create a distressed pattern of your artwork. This artwork technique will give your t-shirt a vintage look.
Things to Consider When You Customize Your Own T-shirts
While applying custom t-shirt design ideas consider the following points –
While using text, make the most important words bold and place them toward the top.

Put text on the image appropriately so that it's not hard to read.

Use the shadow effect sparingly.

Customize your t-shirt with a good-quality image. The image will be blurrier for the lower resolution. The standard resolution for t-shirt printing is at least 300 PPI(Pixel Per Inch).

Use colors wisely. More colors will require more money.

Avoid over-complex design on your t-shirt. Do not make people work hard to figure out what's on your t-shirt.
T-shirt Businesses in the E-commerce Industry Adapting Customization
E-commerce businesses are now integrating customization applications into their online store which is helping them stand out from the competition. For instance – a well-known Shopify Product Personalizer tool is now providing solutions to many Shopify store owners with the opportunity to offer self-customization solutions to their customers. 
With a variety of integration options, this customization application is saving their production time letting their customers design their own t-shirts right on their eCommerce store with minimal errors.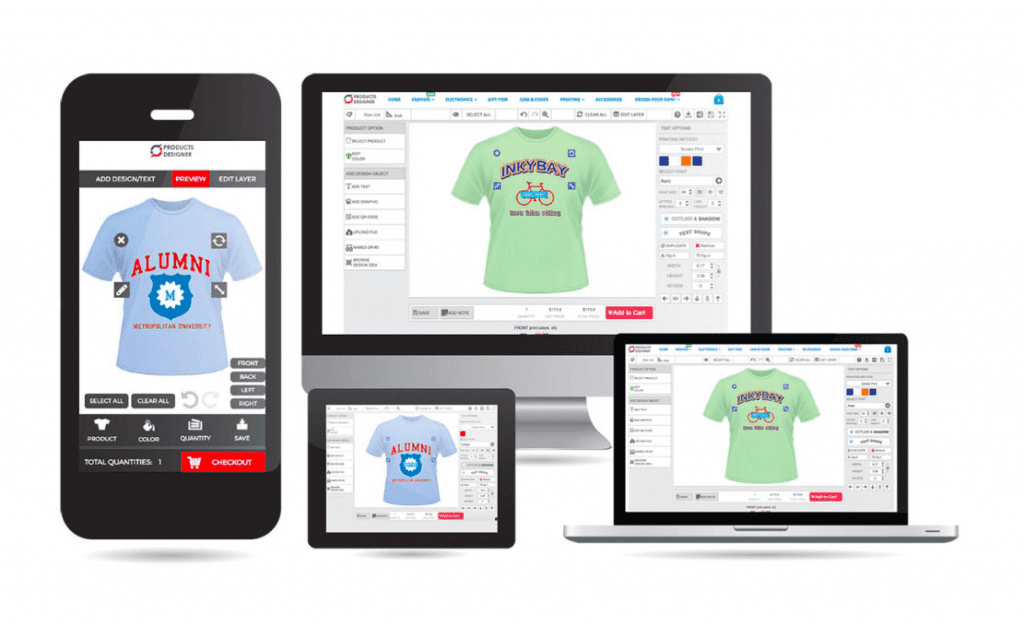 On the customization interface of the store, a customer can select products, edit colors, add design objects like texts and logos, add graphics, and choose the t-shirt's back, front, and sidewise. Besides, the UI of Inkybay enables quantity and pricing options as well. The best thing about Inkybay is that customers can preview their designed product before finally submitting it for purchase. After a customer places an order, the store owner receives a print-ready (JPG/PDF/SVG) file which makes the printing process faster.
Final Thoughts
When a new year comes, many new styles arise. But there are things that never grow old. A T-shirt is a simple apparel but it is the mirror of your personality. It was so, considering all these facts we have made our best custom t-shirt design ideas that will dominate in 2023.  Now it's your turn to pick your desired options.
Whether you want to attend a concert or shop for groceries, get your t-shirt from any of our design ideas, wear it and you will rock. Just consider the relevant customizing facts that we have mentioned.