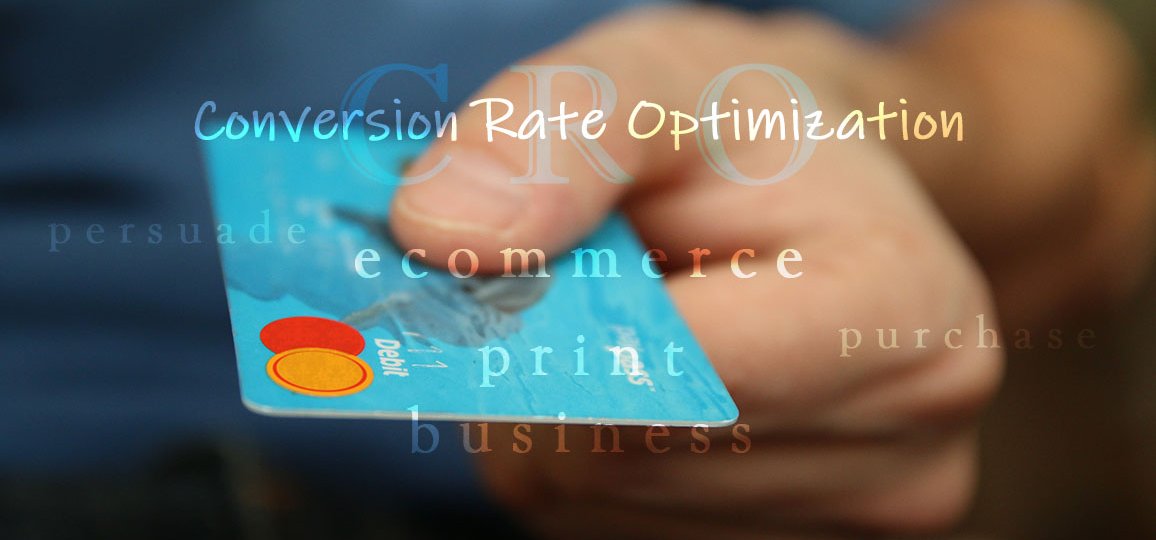 Conversion Rate Optimization (CRO) is the process of persuading website visitors to purchase a product, download a PDF, or click a link in an email.
For instance, conversion rates for websites are typically around 2%. You may expect only two customers for every 100 visitors, and this is a fairly decent conversion rate. Many websites have conversion rates ranging from 0.1 to 0.2 percent. It requires 1,000 visitors to convert one customer.
A high conversion rate indicates that your website is well-designed, well-structured, and desirable to your key audience. On the other hand, a lower conversion rate reflects your website's poor performance and design.
If you are running a print business and trying to identify the area of optimization, then after establishing your conversion metrics, decide which element of your conversion funnel you would like to optimize. According to IBIS World, in 2022, the printing market in the United States will grow by 1.6 percent.
In this article, we will focus on how to balance and increase CRO ihttps://www.ibisworld.com/industry-statistics/market-size/printing-united-states/n the printing business.
Conversion Rate Optimization – CRO in the Printing Business: How to Improve?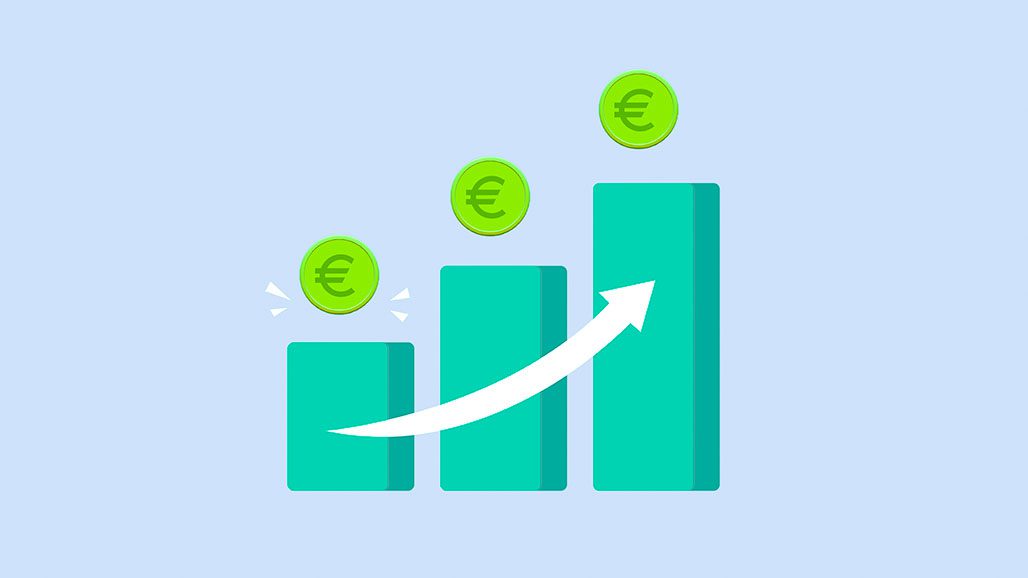 To achieve a successful lead generation campaign, you must use a CRO plan. If you do not know what lead generation is, we will tell you. Lead generation is the process in which a company convinces someone interested in their company's products and services to become a lead. This is known as lead generation.
Common lead generation ideas are email marketing, blogging, website landing pages, seminars, coupons, etc. All these things will help you improve the quantity of website traffic. You will achieve the target conversions by lowering acquisition costs. This will allow you to maximize your return on investment (ROI).
CRO is all about enhancement through experimentation and research. The foundation of CRO depends on these two elements.
Here are some basic statistics about CROs from 99firms :
The average website conversion rate is 2.35%
Catering and restaurants have the greatest conversion rate at 18.2 percent
Only 39.6% of businesses have a formalized CRO strategy
The business service CRO rate is 8.7%
The eCommerce conversion rate is 12.9%
So, now, if you focus on increasing your print business CRO, a few steps need to be taken.
#1 Set a CRO Goal
Setting a goal for CRO is the first thing that comes to mind when discussing business plans, marketing strategies, or arranging the upcoming year's activities.
A conversion strategy for your future campaign is also a fantastic idea. Also, ensure that you are aware of your technological needs if you do not have the necessary plan to reach your CRO goal for your printing business.
#2 Investigate Your Conversion Rate
It is important to stay on top of your consumer flow. It is natural to lose customers on the way to the register, but it is not necessary to lose everyone. By measuring your conversion rate, you can understand visitor drop-offs along with the user experience.
You will need a conversion funnel to track your conversion rate. A conversion funnel can show you where you are starting to lose a lot of visitors.
#3 Create A Professional-Looking Homepage And Landing Pages
Your landing page is the first thing your visitors view. It would be best if you considered this a high priority, regardless of what your business is about. From time to time, try to look at the situation through the eyes of your consumers. From that perspective, you are on the right track if you are happy with your company's landing page.
When potential consumer clicks on your ad or link, they are directed to a landing page. There are several free landing page builders able to help you quickly create one. This page should be optimized to attract users to sign up or join your website.
#4 Make Your CTA Copy More Compelling
Starting a free trial and signing up button increases the conversion rate. With a well-targeted CTA (call to action), you can capture your clients' attention, and in this case, the headline of choice is essential. You may use these buttons to direct clients to your products and services. For example, if you have a product design tool, you can give free design samples and then link them to your design tool via CTAs.
You should utilize the most appealing colors, typeface, and CTA wording for your print business website. You can get the help of a professional with greater expertise to do this task, and you will be pleased with the outcome.
Ensure your call-to-actions are visible above the homepage because visitors do not always read all of the material and get lost before getting to the vital portion. A "Call to action" (CTA) is a visual approach to encourage visitors to take action while visiting a website.
#5 Customer Reviews And Apply Inbound Marketing Strategy
Including customer reviews and testimonials on your website is an excellent way to boost CRO. According to a power review, consumer confidence in reviews is so great that 86% of online customers claim they will not buy anything unless they have read reviews.
On the other hand, ratings and reviews are essential for 94% of buyers to make decisions, compared to 90% who believe the price is the most important factor in their selection.
When your business gains a lot of good reviews, it will appear as a trustworthy company. It will allow your customers to naturally find you via their interests.
Along with the review, inbound marketing practices also help you establish consumer trust and credibility by leveraging social proof. Print businesses also benefit from the digital inbound marketing strategy.
This process makes interaction with your clients through various social media channels very easy. This also improves the understanding of your products and services towards them.
So, to boost your sales and increase customers for your print business, gather reviews and use an inbound marketing strategy.
#6 Gather And Evaluate Visitor Information
Whenever it is about CRO, then it is important to avoid assumptions and estimates based on your decision-making.
To optimize your conversion rate, collect basic personal information from your visitors and ensure your opt-in form is visible and easy to fill out. Fewer fields or forms with many steps are also preferred. You can use that information, such as their birth dates, to deliver customized messages and offers to your consumers on that particular day.
Monitor and analyze your website data regularly to better understand your users and their preferences. This information should help you decide where to focus your optimization efforts.
#7 Improve The Speed With Which A Page Loads
Each additional second of load time between seconds 0–5 reduces website conversion rates by 4.42 percent on average. As a result, potential visitors will likely reject pages that take too long to load. Such quick turnover might have a negative impact on your conversion rates. To improve your website conversion rate, set it to 0–4 sec.
#8 Testing A/B
Testing is one of the most systematic ways to make data-driven adjustments to your pages while lowering the risk of error.
When you are planning to make modifications to your website, you must track and evaluate whether they are effective at increasing conversion rates or not.
In this case, A/B testing is best, as it allows you to compare your ideas to the original version of a homepage to see which one has the greatest influence on conversions and should be used generally. This way, you can depend on your visitors to pick the option that speaks to them the most, rather than make judgments based on assumptions.
Split testing and bucket testing are other terms for A/B testing. It is a technique for comparing two versions of a website or app to see which one performs better.
#9 Offer Unique Product Customization Options
There is a significant distinction between a product that is purchased and one that is specially customized.
In the United States, 36% of buyers want personalized items, and notably, 1 out of 5 of them is willing to spend 20% extra for them. Customers are willing to wait longer for customized items in 48% of cases.
Furthermore, product customization also helps your consumers learn about your brand. As a result, your printing business will quickly reach a larger audience and gain consumers from everywhere. If you have a store on Shopify, you can use a product customization application to make your customers more comfortable.
Bottom Line
To conclude, conversion rate optimization (CRO) for an e-commerce print business needs some strategy and proper planning. Turning your visitor into a customer is not as easy as pie. Think of something big and consider yourself a customer. In the competitive world of the e-commerce print business, you must ensure something better than your competitors to stay one step ahead in the game.