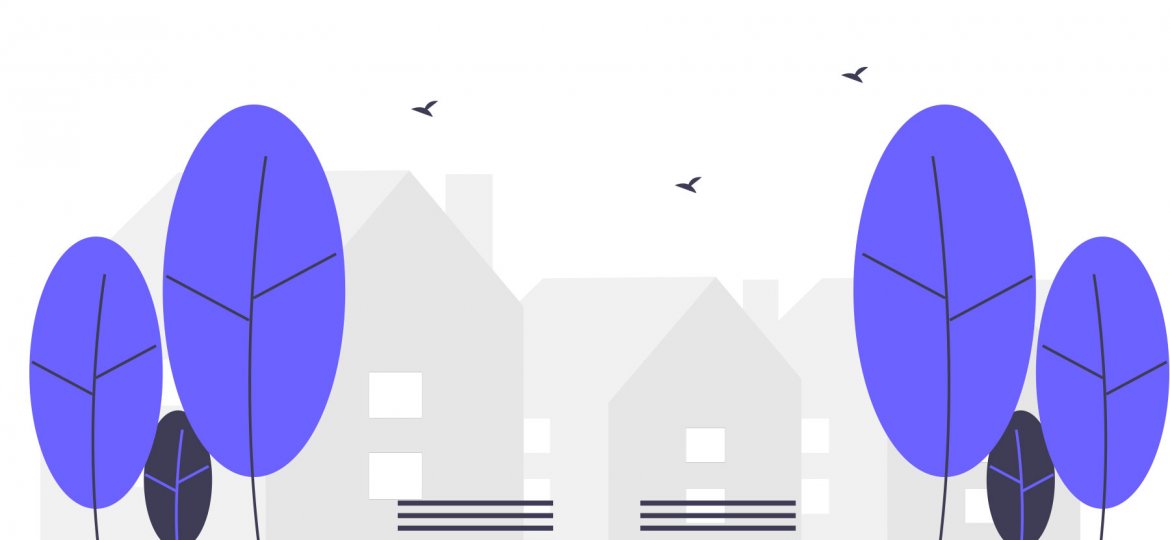 Coronavirus or COVID-19, a name that has turned out to be a terrifying sound for every nation and every country of the world. The pandemic has not only wreaked havoc in human life by bringing a large number of infections as well as deaths of our loved ones but also in every sector of businesses and professions. The eCommerce sector isn't out of its grasp as well.
When the stay home life or social distancing is the only solution to survive through this disastrous life-threatening time, when people only go out to buy foods, medicines, and daily necessities, – all the other businesses are simply going to face drastic fall no doubt. The stock market is experiencing a drastic downfall. The world economy is hampered badly and standing on the edge of collapsing any moment now.
The eCommerce marketplace is right now almost stagnant and many eCommerce business owners are facing unprecedented losses that might eventually lead to destruction.
Now the question arises – What could be the possible solution to save the business and what should you do during this pandemic?
Before I answer the question above let's get to know – Is it safe to order products online during COVID-19?
It's a very important question that can haunt before ordering any product online. Also, it is very normal to raise the question regarding safety from online purchased products after knowing COVID-19 is infectious and stays active on the surfaces for a certain period.
Virologists already have ensured that the virus stays alive for a period depending on the surface i.e. hard, smooth, metal, glass, banknote, and temperature. The research has revealed that COVID-19 is most active and stable on the smooth surface instead of cloths or woods. The temperature or humidity of the weather also plays an important role in the virus's life cycle. Overall, 3 hours to 3 days is generally the stability rate of the virus.
When you are ordering a product, the order goes through a certain environment and temperature. And the duration of the shipping also prevents the virus from staying active as well. According to the World Health Organization (WHO), it's safer to order a product online, and receiving a package has less chance to spread the virus.
Here I am going to discuss some effective ways or tactics so that as an eCommerce business owner or custom product selling business owner you can survive through the pandemic and save your business –
First & Foremost – Do Not Panic, Stay Calm & Do Strategic Planning
Charity Work
Gift Cards For Anniversaries
Send Corona Awareness Messages To Your Customers
More Social Media Activity – Go Live To Present Your Product
Email Marketing Is A Good Way As Now Everyone Is Working From Home
Be Honest, Be Vocal – Let Everyone Know The Upside Down In The Business
Stress Is a Killer & Life Is Not Going To Stop No Matter How Bad The Situation Is.
Reach Out To Social Media Influencers
Cross-promote Product To Have Mutual Benefit
Find Alternative Suppliers & Shipping Service
Upgrade Your Online Store
Let Your Customers Self Customize
Generational Approach
#1 First & Foremost – Do Not Panic, Stay Calm & Do Strategic Planning
During this time of Pandemic, when the world is living a lockdown life, panicking is very normal. But as an eCommerce business owner, you must stay calm and do some strategic planning to continue your business at any cost.
Things you can do right now is:
Contact your manufacturer/suppliers – first hand.
List down must-be taken steps and act accordingly.
Crisis planning and how can you respond to it.
Find out the reasons how and why your product can be helpful.
Study the nature of others' businesses that are still in the market.
Diversify your suppliers and shipping networks.
Prepare strategies for the post-pandemic time.
Do not miss any of your business industry updates (both good and bad).
#2 Charity Work or A Cause
The world right now is terrified of experiencing the crude face of infection and an unendurable increasing number of deaths every single day.
Also, homeless and poor people are suffering from a food crisis as the lockdown life has taken away their daily jobs, their hand-to-mouth life is completely stagnant now.
Seeing such sufferings all around everyone has become weakened in mind and feelings of compassion towards the sufferers. Many people are also trying to help each other in some ways. You as an eCommerce business owner have a chance to help the people in need by offering your customers to buy from you, and let them know a part of the money will go to the charity where homeless people will get food or required medical care.
When your customers will see you are working for a noble and heart-wrenching cause, they wouldn't hesitate to buy from you. This way you can continue your business as well as do charity work during this pandemic
#3 Gift Cards For Anniversaries
During the STAY HOME life, for celebrations like holidays, birthdays, marriage anniversaries, etc. you can offer gift cards. Encourage your customers to purchase gift cards for their loved ones on these special occasions.
You just have to inform your customers technically i.e. emails, social media posts how they can celebrate the special occasion of their family members and loved ones by buying gift cards from you. You can simply send them emails, or create social media posts or adapt other promotional features.
#4 Send Coronavirus Awareness Messages To Your Customers
It's a crazy time going on!!
People are afraid of buying things as everyone knows that Coronavirus stays alive on the hard surface for 3 hours to 3 days. Everyone is afraid now. So, it's very normal to not order anything online in fear of COVID-19 spread.
As an eCommerce store owner, no matter what product you are selling you must ensure hygiene first hand. You can create an email template that you are going to send to your customers regarding your products that includes information about the measures you have taken to prevent Coronavirus from spreading.
For instance, the actions taken can be mentioned in the email listed like this:
The employees who are trained in maintaining hygiene are only involved in the packaging process.
Employees involved in the business are ensured COVID-19 negative.
How people involved in production to packaging and delivery are constantly observed.
Face masks, hand gloves, and the use of hand sanitizers are mandatory while present in the workplace.
Disinfecting all the hard surfaces of the workplace is ensured 24/7.
All the contacts are done by video conferencing with the suppliers and shipping. No physical contact involved.
Products will be left on the doorstep of the customer's home address.
When you can ensure the health safety of your customers, they will certainly consider purchasing from you. Let them know – their safety is your first concern in the business, not the sales.
#5 More Social Media Activity – Go Live To Present Your Product
Social media is now a great medium for everyone to connect from home when the entire world is behind closed doors, facing lockdown life. Almost everyone is active on Facebook, Instagram, Twitter, Youtube, etc.
It's very simple, go live to present your product. Be creative and create quality and informative videos regarding your product. Go live streaming through Facebook or Instagram. You have to come in front of your customers via social media and let them know you are still present in the market.
Also, through social media, you can be upfront about the delay in product delivery due to shipping issues. If you keep updating your customers regarding the product order and stay clear about the current situation, they will feel safe ordering from you.
#6 Email Marketing Is A Good Way As Now Everyone Is Working From Home
The entire world is now living a lockdown life. Stay home is the best way to survive a disaster named COVID-19. To maintain physical distance all the workplaces are closed for an unknown time. Most of the offices are letting their employees work from home. Contacting via email, social media, video and audio calling, etc. has become way of communication now.
As everyone is sitting in front of their computer or laptop, checking emails for work updates and all, you can take advantage of this situation. Send your email subscribers your product updates, offers, and discounts. Your customers can easily find out your products this way and there is a high chance they might make the purchases from you.
#7 Be Honest, Be Vocal – Let Everyone Know The Upside Down In The Business
It's high time for you to be Honest and Vocal now about your condition. Most people are unaware of the disaster business owners are going through. You have to reach out to your customers with messages on how they can save a business and many lives that are depending on it.
You can –
Write awareness blog posts on your eCommerce website in which you can mention the problems occurring during the pandemic and how businesses are on the verge of disaster, and send it to your customers via email updates.
Highlight how your employees and their families are in trouble due to lockdown and how much their work meant for them to survive. How families are facing a food crisis.
You can also mention how much you are willing to provide your employees' salaries and other benefits so that they can provide their families daily necessities including foods, medicines, etc. during this time of crisis, and only ongoing sales can make it possible.
If you can make your customers understand that their purchases can save many lives related to your works, if you can hit the emotional state of their mind, you are simply a GO in the business.
#8 Stress Is a Killer & Life Is Not Going To Stop No Matter How Bad The Situation Is
Life is not going to stop even if it is amidst this Pandemic COVID-19. The world is living behind locked doors but still there is a lot that can be done. Celebrating holidays, birthdays, anniversaries, etc won't stop.
Send your customers positive messages via emails or SMS or through social media posts that stress is a killer and life is not going to stop. Staying happy with family members, celebrating good moments are the only ways to keep happiness alive amongst each other.
Let your customers know that you are still there to make their stay home life moments memorable with your products. They don't need to go to the shops physically for anything, instead, they can buy online and stay safe by avoiding crowds.
#9 Reach Out To Social Media Influencers
Social media celebrities are considered great influencers. For instance, nowadays Instagram celebrities with 20,000 to 100k or more followers are seen advertising or talking about products on their profiles.
You can easily reach out to these social media influencers, especially those present in the cities or towns where your business is active, and make deals with them. They are going to show or talk about the product they have purchased from your store during this time of crisis. Seeing the videos or photos about your product in their favorite celebrity's profile, your customers will feel safe and will be encouraged to buy from you.
#10 Cross-promote Product To Have Mutual Benefit
Cross-promotion is one best ways to run your eCommerce business right now. Cross-promotion usually involves two or more products and usually related products.
You can contact other online business owners and make deals with them to sell your products along with their products. It can easily save you from falling apart if you are only selling a single product. You can be mutually benefited yet run your business smoothly.
#11 Find Alternative Suppliers & Shipping Services
Your regular suppliers may not be active during this period of the pandemic. You have to constantly monitor the suppliers still active in the market and make connections to them. Depending on one supplier can instantly make your business standstill if it goes off.
Anything is possible now!!
So, build connections and make contacts with as many suppliers as possible. So that if one stops another can constantly support you.
The same goes for shipping services. Do not rely on one particular service right now as it is very risky.
#12 Upgrade Your Online Store
The time is uncertain now.
Not only you but also your suppliers and shipping companies you have contact with all are struggling now and affected by the pandemic very badly. So, you must ensure your customers about the stock of the product available in your online store right now. Keep all the information updated regarding the shipment, even if it is going to be delayed be transparent to your customers why.
This is the right time for you to upgrade your online store now and constantly supervise if all the information is updated or not.
#13 Let Your Customers Self Customize
Everyone is mentally and emotionally exhausted due to the pandemic. Staying home 24/7 for months is extremely stressful and exhausting. Everyone is looking for some sort of recreation, something that makes them truly happy.
What if you offer a self-customization or self-personalization option!!!
According to a study, self-expressive customization of a product improves performance and also enhances personality. In this hard time, you can make your customers feel more themselves and keep in good mental health by providing them a self-customization option where they can express themselves by choosing the colors, texts, images, etc. on the product they are about to purchase from you.
Inkybay – Product Customizer a web-based customization solution is offering you the best customization options for your online store, and right now it offers you a 21 days free trial to support your business run smoothly through the pandemic.


#14 Generational Approach
Coronavirus or COVID-19 has impacted all people of all ages. According to statistics, the responses to the pandemic have been responded by all the generations and the impact on their expenses are quite noteworthy. Let's have a look at how different generation Z is acting upon the pandemic and how their purchase decisions and spending money are affected –
Gen Z –
49% of Z's purchase decisions are impacted.
38% think before from where and how they are purchasing goods.
28% think about how much they are spending.
41% decreasing their overall spending.
25% buying more products in the fear of an uncertain future.
31% spending on services and recreation like restaurant food, entertainment, etc.
41% think what they are buying actually.
36% are less likely to purchase in-store.
24% are shopping online frequently now.
51% of care where the product is produced.
41% avoiding the crowd or public places.
So, as an eCommerce store owner, you must research how COVID-19 has impacted the behavior and purchase patterns of your customers. It will help you take measures on how you can reach them and present your products. You must make sure that your approaches are parallelly walking with the present state of your customer's mind.
What If You Are In The Dropshipping Business!!!
During this uncertain time of the pandemic, your dropshipping business will be also affected by other businesses. It's a very simple equation.
The risks worth mentioning –
Factories are closed, production stopped.
You do not have an inventory or warehouse, and the suppliers are most likely to face the same problems as yours. Fear of virus infection and no choice but to embrace the lockdown.
Without your supplier or producer, your business comes to a standstill as your business runs depending on a logistic chain. The same goes for your supplier and shipping businesses.
What could be the possible solution right now?
Contact your suppliers or manufacturers.  Try to talk to them and know how the present condition is for them. Is it possible for them to still produce and make the shipment no matter the delays? If possible, find as many suppliers as possible and find out who is actively working still now.
Time for you to talk to your customers regarding the pending orders. Let your customers know the problems and the delay in shipments. Act professional. If anyone wants a refund, act positively, and refund them so that you don't lose their loyalty towards you. It will only make your customers feel how much you care for them and value their decisions.
Time for you to reduce your budget on advertisements. You can spend money on upgrading your online store for different products that you can sell until the lockdown is over. People in the US or Europe are behind locked doors right now. You can sell indoor game accessories to them. No need to be disheartened. You can always come back to your actual business after the lockdown is over.
Make deals with those suppliers close to your area that have inventory and products stockpiled. You can still be in the business if you start selling stocked products. Suppliers with inventory are also struggling with their business right now. You can take your chance easily.
Final Thoughts
No one can predict the magnitude of the world's future that is affected by the deadly COVID-19. The outcome and the duration of this suffering are uncertain now. But it's also true and we all know that situation won't last forever. It's an undeniable fact that Coronavirus is going to reshape the entire world's business strategies for the next few decades.
Amidst the chaos, you as an eCommerce store owner do certain and necessary adjustments in your business to survive through the pandemic. You have to know the psychology of your customers, study other businesses and the measures they are taking, if possible – work with other businesses to have mutual benefits, update your store and techniques, contact the suppliers and shipping companies that are still active, and your positive mindset is most important because the bad time will not last forever.
Experts say that the pandemic will only accelerate online businesses as people all around the world will be depending on online services soon. It's just a matter of time now. Look ahead only, you just have to constantly reframe your tactics or efforts.
The sky will be clear again, and the sun will be shining upon us.