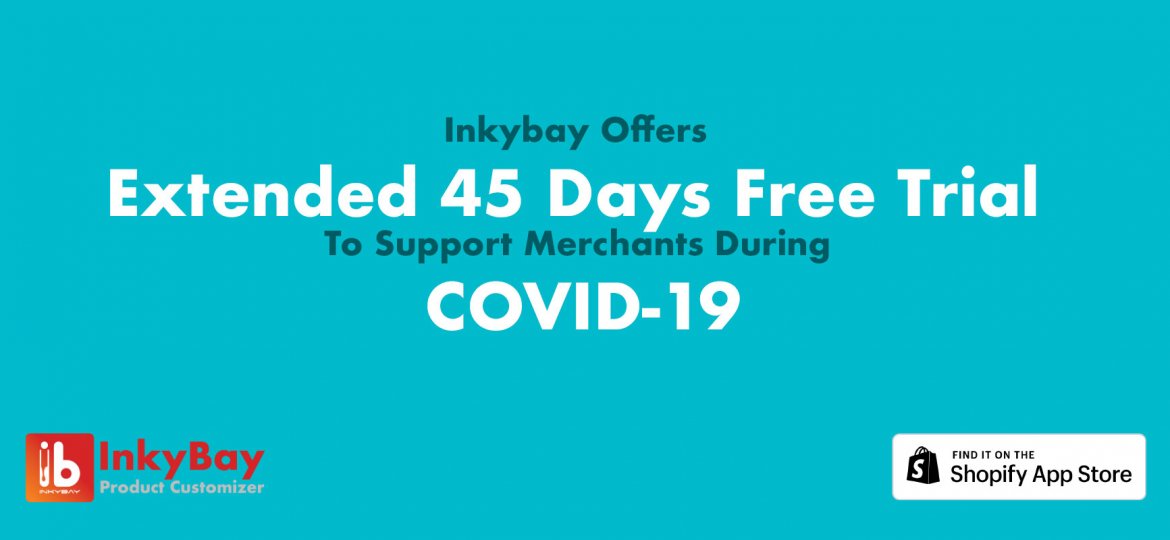 NOTE: Now Inkybay offers 21 days FREE trial instead of the original 14 days.

CoronaVirus or COVID – 19 has caused a worldwide disaster and it has prodigiously affected every single life on earth. Social distancing is now turned out to be the only way to live through this.
Amidst this chaos, businesses (no matter small or big) and the world economy are on the verge of serious downfall. Every business owner is taking necessary measures to save their business from ruin and continue to cope up and operate remotely. According to FORBES, life and business all around the world will find normalcy back in June or July 2020 which is certainly good news.
No matter what, there is hope that people are still buying online. Shopping online will increase with time and more because everyone will get used to this life and soon they will need to buy many things for themselves during this period. This is the high time to get ready with your store development and start the business right away after this hard time is over.
Because of Stay Homelife and Social Distancing, merchants or retailers like you are going through greater troubles than ever because no one is there to buy anything except necessities. So, setting up an online store, or modifying an already existing one can easily save you now from any dire consequence.
It's a desperate time, and we Inkybay Team have decided to stay beside our merchants, especially those that are new or startups. If you are a custom product business owner or merchant and struggling to swim through the tidal waves of this disastrous pandemic, our Inkybay can give your eCommerce business store a kickstart or a chance to stand up on its own feet once again. We are offering you 45 days of free trial instead of 14 days (applicable for all new installs in the Shopify eCommerce platform) to keep your store development during this time.
As a merchant, what you can do to survive your business through the pandemic –
Create or Redesign your online store.
You are a custom product business owner/merchant but still, you do not have an online store. As the world is going through an unknown period of lockdown, it's high time for you to take your business to the next level. Hire someone professional and create an online store for your business. As everyone is living a STAY HOME life, they are ordering necessities online. You can grab the chance to offer them your product through your online store.
Also, if you have an existing eCommerce store, you might want to redesign it to grab the attention of your customers.
We are Inkybay – Product Customizer, a web-based customization solution taking full charge to set up an online customization interface for your customers so that they customize their product online and order from home. To support you in the time of the unfortunate global disaster, our 21 days free trial is a life-saving offer that is letting you continue your business without any interruption.
Remember, it's time for us to show support to each other, thinking about taking advantage of the pandemic in the business is not wrong as a business owner but it is better to limit your expectations and reach out with helping hands.
Stay home & operate your business safely…
Start your 21 days free trial now.