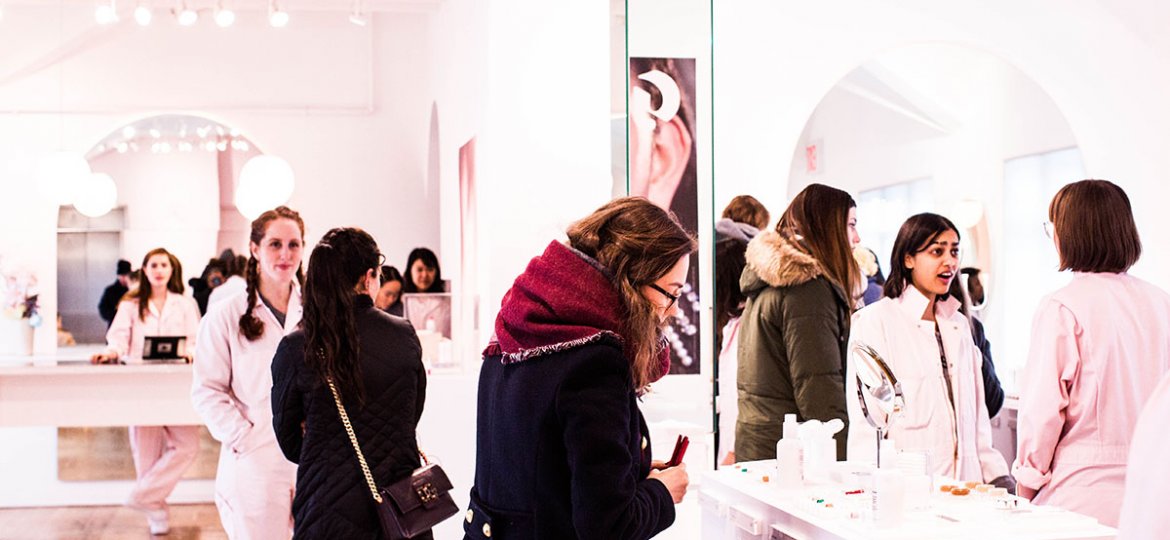 The seas of e-commerce grow wider and faster every day. With more people businesses coming up every day, the buyers are now spoilt for choice. Businesses are stepping up their efforts to acquire as many customers as they can – which is making marketing costlier by the day.
But even if you have a lot of spare dollars to throw (which most businesses don't),  here's is the kicker – "Acquiring more new customers does not equal more profits". The plethora of shopping choices means that a good product experience is now simply not enough to keep customers coming back for repeat purchases. Consistent engagement is pretty important for e-commerce – loyal customers often convert and spend more money with brands they like, with 78% of loyal customers willing to spread the word to their friends and family. Along with various tactics to improve engagement in e-commerce, building a loyalty program is one of the most effective methods to ensure users stick with your business long term.
This article will guide you through the various steps to building one for your e-commerce, so you can stop losing your hard acquired customers to your competition.
1. The What: Deciding on Loyalty Perks: Give Users What They Want
The first step in this process will be deciding the perks you will be offering to your users. The entire premise of the loyalty program is based on the concept of giving your best users more of what they want, and figuring this out is the most important steps in making your loyalty program work. The best way to figure this out is asking your customers what they want. Industry research shows that for loyalty programs, the basic expectations of most customers are based on two things: discounts and better customer service. So instead of focusing on what you can provide (which could be a truckload of perks), focus on what they want.
2. The Where: Keeping It Consistent
Just like your website experience, your loyalty program is a part of your customer experience, and it represents who you are as a brand. When you're using multiple tools for various parts of the customer journey your communication might become fragmented. For example, your retention/nurturing emails might look one way, and your referral program emails might be looking quite different. You must make sure all these different parts integrate seamlessly with your brand design and communication guidelines to maintain homogeneity.
Consistency goes a level deeper. In lieu of various businesses offering similar products, brand values become the next filter for users to choose who they pay their money to. People are more attracted to brands that share the same values and beliefs as they do. In fact, 64% say that this is the main reason they have a relationship with a brand. While offering perks to your users, you can design your loyalty program as a platform to further represent your values. Here's a good example of how Toms did it with their animal initiative and built their program around "improving lives".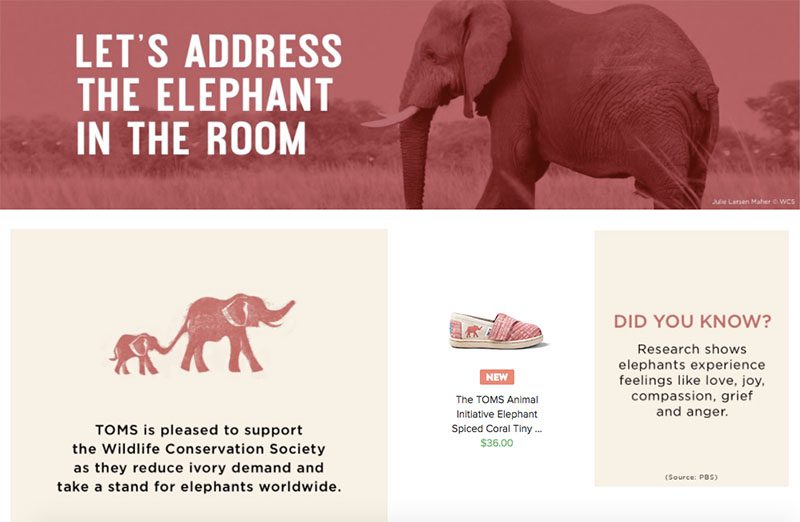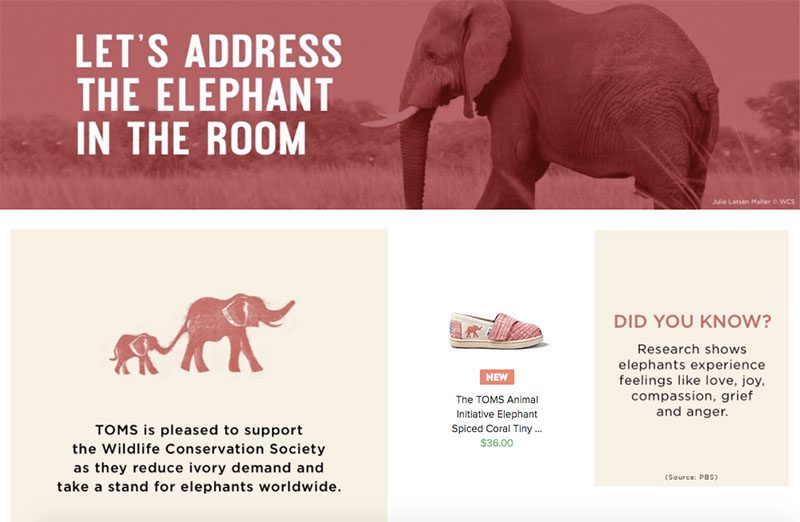 3. The How: Make it Easy and Memorable + The Discount Trap
It is common to think that stronger perks will lead to a more successful loyalty program – but more often than not, the ones that are easy to use will outperform them. One of the major reasons for loyalty programs not working successfully is users being unaware of how to access them. There is no point in offering world-class perks if customers do not engage with your rewards program. Effective communication of the perks is hence as important as offering them.
The make sure this happens, make a rewards page on your website which clearly explains how the program works and how they can be a part of it. Here's an example of Sephora's beauty insider program  which explains the benefits of various program tiers: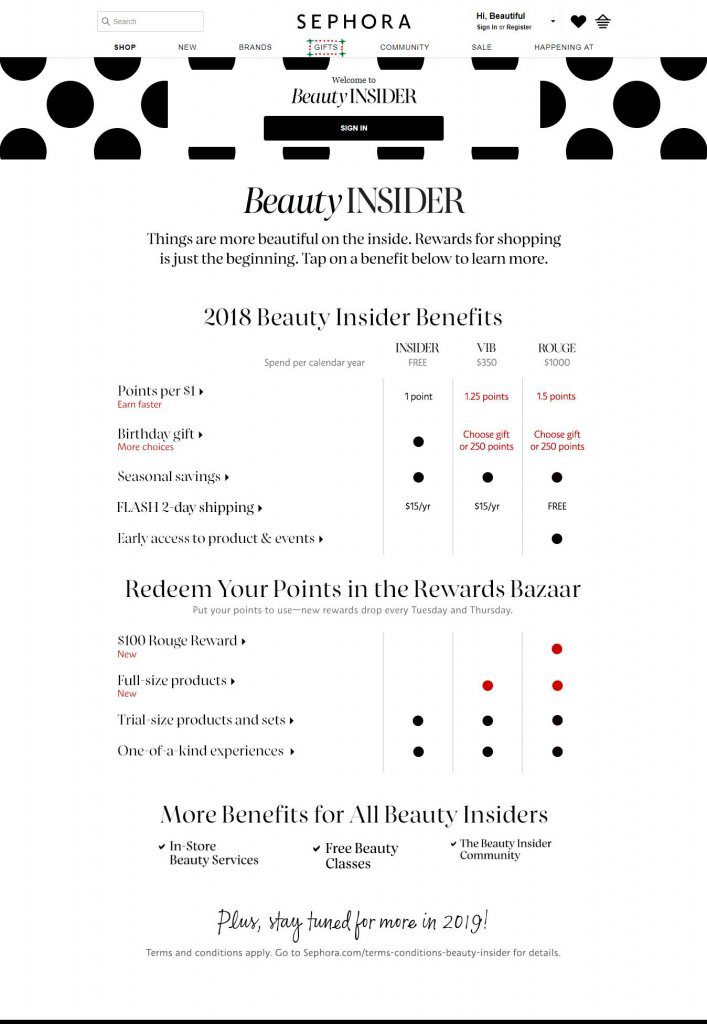 Next, choose a great brand name for your loyalty program and currency to hand out rewards in. Do not skimp spending time on this. An effective loyalty program name that represents and resonates with your values will remind users of the appeal of your brand and products, making purchase decisions easier. It also helps to make them feel like they're part of a community which shares similar values and beliefs.
As a part of making your loyalty program work, it can be tempting to offer cash discounts to users. You might see them as a necessary evil to get more orders or more referrals, but it can hurt your sales in the long term. If you're always offering discounts, users will never consider playing the full price, and you might lose repeat customers. Choosing a currency/point system to take the form of rewards will save you from this kind of Discount Trap. Here's an example of a point system: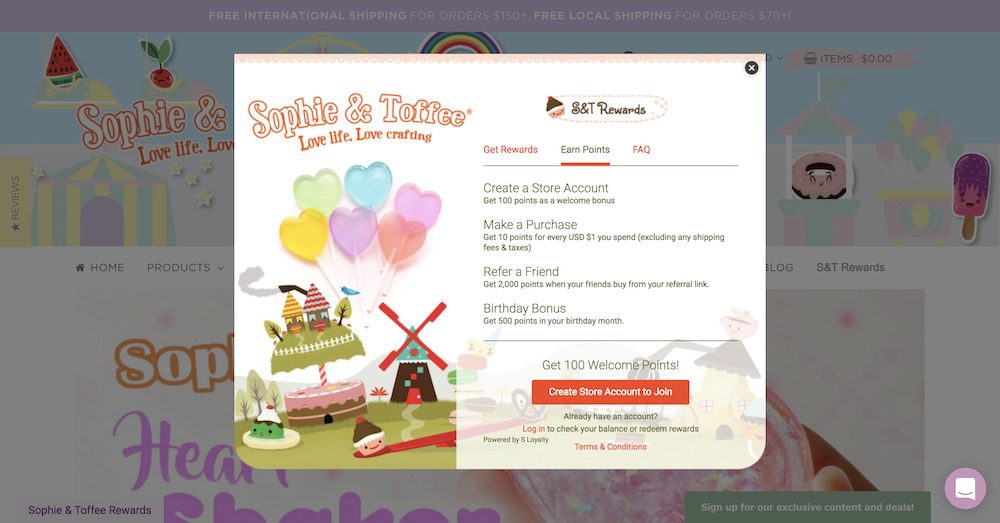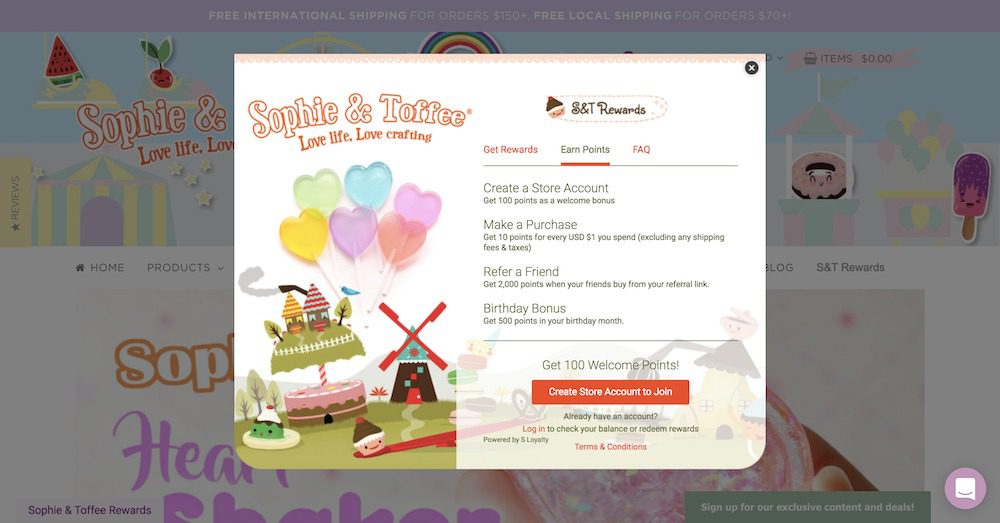 A bonus of 100 points is different than a straight up 10% or a 20$ discount. It makes sure that customers are paying full price for their purchases, and the exclusivity of the currency to your loyalty program helps encourage repeat business. These rewards can be also be used to leverage your marketing efforts, which is our next strategy for implementing an effective loyalty plan.
4. The When: Reward Users For Actions That Increase Engagement
You can train and encourage your users to repeat certain actions by incentivizing them using the rewards program. Rewards and free gifts will make users feel good, and actions that make them feel good to tend to be repeated. Purchases are the most obvious thing, but there are various other actions that can be incentivized:
Signing Up
Social Media Follows
Social Media Shares
Writing Customer Reviews
Referring Other Users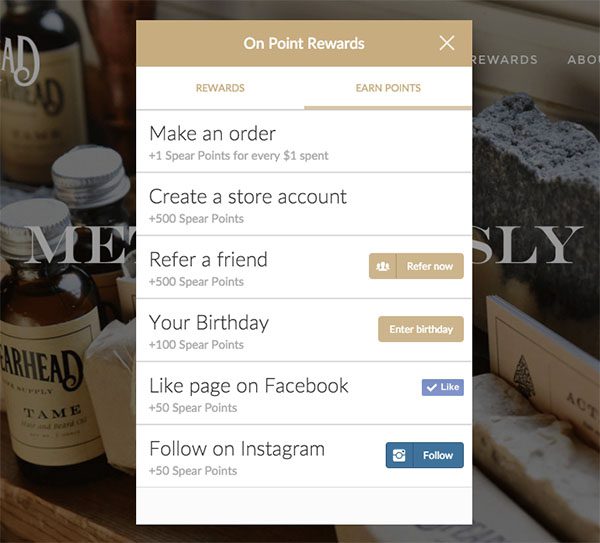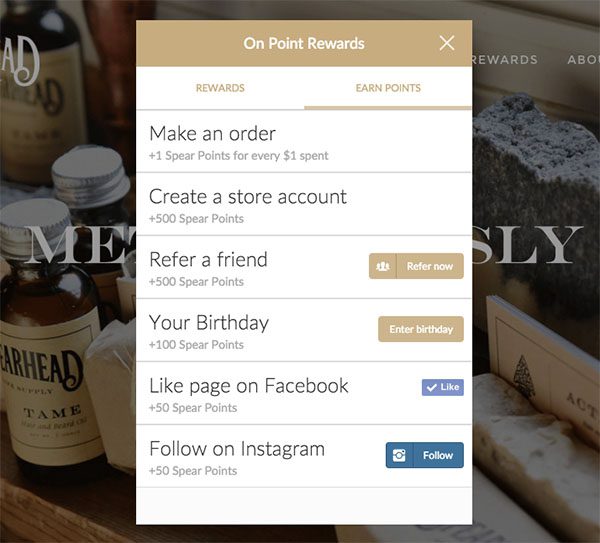 Pushing users to take these actions will expand your marketing efforts into new areas and bring in new customers. It also helps create an engagement loop which will keep them back for more.
Final Tip for Building an E-commerce Loyalty Program: Practice Genuine Gratitude
While analyzing your data and building strategies accordingly help, nothing beats honest expression of gratitude can be practiced using even the smallest of gestures to make the customer feel special:
Handwritten 'Thank You' Notes
Providing Freebies With Users' Orders
Personalized Gifts for Occasions Like Birthdays/ Anniversaries etc.
At its very core, an effective e-commerce loyalty program is about making the customers aware of your gratitude towards them. It is one of the best ways to keep them coming back. Which strategies do you use to keep your customers loyal to you over your competition? Feel free to discuss them in the comments!