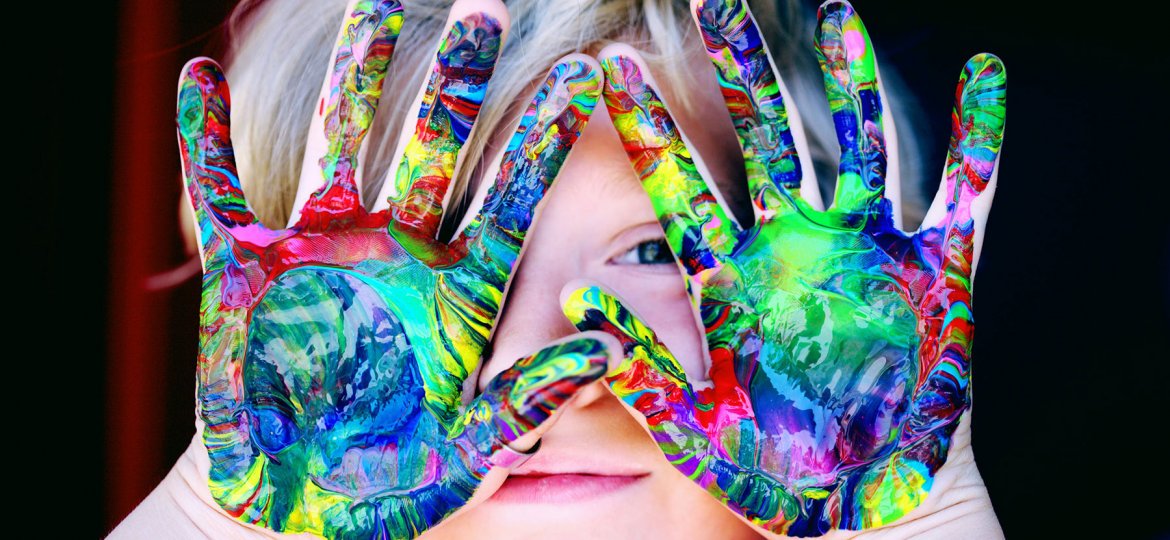 Everyone seeks attention or wants to be the center of focus.
Tell me – is there anyone you know who doesn't want to stand out from the crowd?
Now, if you are an e-commerce store owner, step into the shoes of your customer and imagine why you would prefer a personalized product. You surely wouldn't buy something similar to someone standing right next to you, right?
If it's me, I would say I will be hell-of-a-jealous seeing a similar product in another's hand which I have purchased.
So, what could be a possible solution!!
To deal with this business obstacle, product personalization has become a warmly embraced strategy as well as a trend in the e-commerce industry all around the world.
Think of buying a product from an e-commerce store where you find you can personalize/customize it whichever way you want.
Wouldn't that make you feel that you are on cloud nine?
Before we jump into "WHY as a store owner you should fall in love with product personalization?", let's have a brief idea about product personalization:
What is Product personalization and How It helps?
Personalization/customization of a product is – when you are buying a product i.e. T-shirt from an online store, if there is personalization option available, you will be able to –
Add your own text or graphics or a company logo
Choose your prepared color for designs or the product to match your personality or brand color
Choose size
Configure the products (based on available options)
Add team roster (Name and Numbers)
View the live price quote based on your selection and be in your budget.
Preview your designed product before making the final order
And anything imaginable.
7 Reasons Behind Why E-commerce Store Owners Should Fall In Love With Product Personalization:
The Dominance of Product Personalization
Product Personalization Perfectly Fits The Startups
Easier To Understand Customers' Psychology
Provide Best Customer Experiences & Gain Their Loyalty
Walk With The Trend – Increase Your Conversion Rate
Steal The Show – Stand Out From The Crowd
Lower Your Production Cost by Automate the Order  Processing
#1 The Dominance of Product Personalization
Statistics show that in 2021, the growth of online shoppers will be around 2.14 billion in number.  And the e-retail revenue is projected to be estimated 6.54 trillion US dollars in 2022.
An e-commerce infographic revealed, 59% of online shoppers believe they will find more interesting products on those online retail stores where personalization options are enabled.
So for once, as an e-commerce store owner just imagine making 0.001% conversation successfully, and watch the growth and revenue of your business within a few years. Now you know why you should love product personalization in your business.
#2 Product Personalization Perfectly Fits The Startups
Startups or entrepreneurs often lack the required capital and manpower. In this case, thinking about an inventory is no less than a luxury. This also goes for e-commerce store owners (not all but for many).
This doesn't mean you are going to give up and tap out!
There is always a way out from every obstacle in life as well as in business.
If you go for print-on-demand or drop shipping it can solve the problem easily; you just need a good online store set-up and the right niche for your business.
Now you might have a question in your mind which is – how can product personalization help here?
The successful integration of the right product customizer/personalizer enables self-personalization features for your customers where they can choose the product, choose color or size or quantity, use logo or graphic, etc., overall design according to their tastes, do pricing, make quotes or place the order. As a store owner, you are receiving a print-ready PDF/SVG file.
The next thing you do is send the file to your pre-contacted print-on-demand service where the product will be manufactured and sent to your customer directly.
You don't have any inventory or print service of your own, yet you are doing business perfectly just sitting behind your laptop.
#3 Easier To Understand Customers' Psychology
Your business is in jeopardy if you do not have a proper understanding of the psychology of your customers.
Within a short period, through the product personalization options, you acquire in-depth knowledge about the types of design along with texts, logos, colors, etc. your customers are choosing.
Through the feedback, you would know what improvements your customization options require. And by improving them, you are taking care of your customers' needs and satisfaction.
Needless to say, the more your customers are happy with the service, the more chances they are returning to your store for the next purchase.
#4 Provide Best Customer Experiences & Gain Their Loyalty
The human mind is full of complex ideas and thoughts. So, it's hard to know the customers' choices in business, especially when it's an e-commerce business.
Product personalization is providing them the chance to design their products according to their tastes.
The more the design is personalized, the more they are happy.
Your customers are signing off with their desired product in hand with satisfaction; you certainly have their loyalty that they will come back to your store again remembering the best customer experience you have given them.
#5 Walk With The Trend – Increase Your Conversion Rate
Imagine, you have an e-commerce store where you sell t-shirts. You have inventory/warehouse space packed with products.
Is it possible to cope with the rapidly evolving trends with a year-old product you think?
It sounds heartbreaking but your one-year-old products can be obsolete in today's constantly changing market.
The only way to save yourself from financial disaster and let you run your business smoothly is to adapt the new custom of product personalization so that your customers would design their products that perfectly fit the trend.
#6 Steal The Show – Stand Out From The Crowd
There are an estimated 12 to 24 million e-commerce businesses that are presently active all around the world.
It's one hell of terrifying news, isn't it?
To stand out from the crowd and steal your competitors' shows, you must come up with something different that others are yet not offering.
Product personalization/customization is something that lets you offer your customers different customization options along with countless designs in your product. This way, you are giving the best customer experience and valid reasons to come back and shop from your store again.
#7 Lower Your Production Cost By Automate The Order Processing
Last but not least, product personalization offers you lower your production cost with incredibly easy order processing.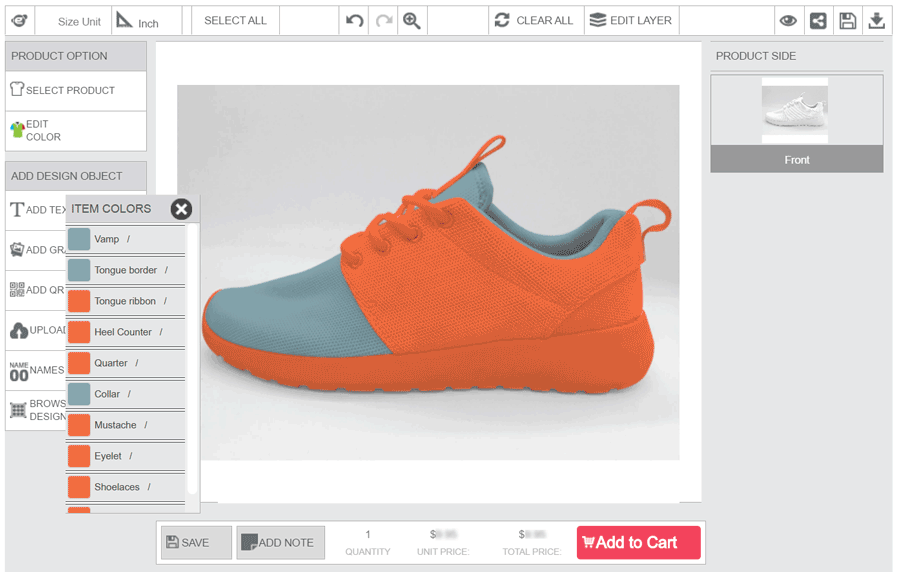 How so?
Product personalization is letting you run your business hassle-free by unburdening the weight of the maintenance of an inventory or the cost of hiring in-house designers (here customer is the designer). Besides, it is also saving you from creating a proof for the customers.
Say for example – a web-based product customization solution/application like Inkybay – Product Customizer enables all the features (mentioned at the beginning of this article) from adding text or graphics or logo to previewing the designed product or outcome.
In the end, It is letting you download a print-ready vector file (SVG/PDF) or high-resolution transparent PNG/JPG right after the order is made by your customer. So, now you can just send the file to your manufacturer or production house directly and afterward the shipping company you have an agreement with will send the product to your customer's door on time.
The entire order processing is done only by a few clicks on your computer screen without involving physically.
Bottom Lines
So, now you know the psychology of your customers and prospects as well as the enormous e-commerce industry.
As an e-commerce store owner, to cope up with the ultra-competitive market, consider integrating self-personalization features with your online store that will persuade customers to design their products and make the purchase from you without a second thought.
And, to make the personalization/customization easier there are hundreds of web-based product customizers available on the online platform. So, if you are struggling to increase your conversion rate,  it's high time for you to fall in love with product personalization as well as a Product Personalizer ASAP.