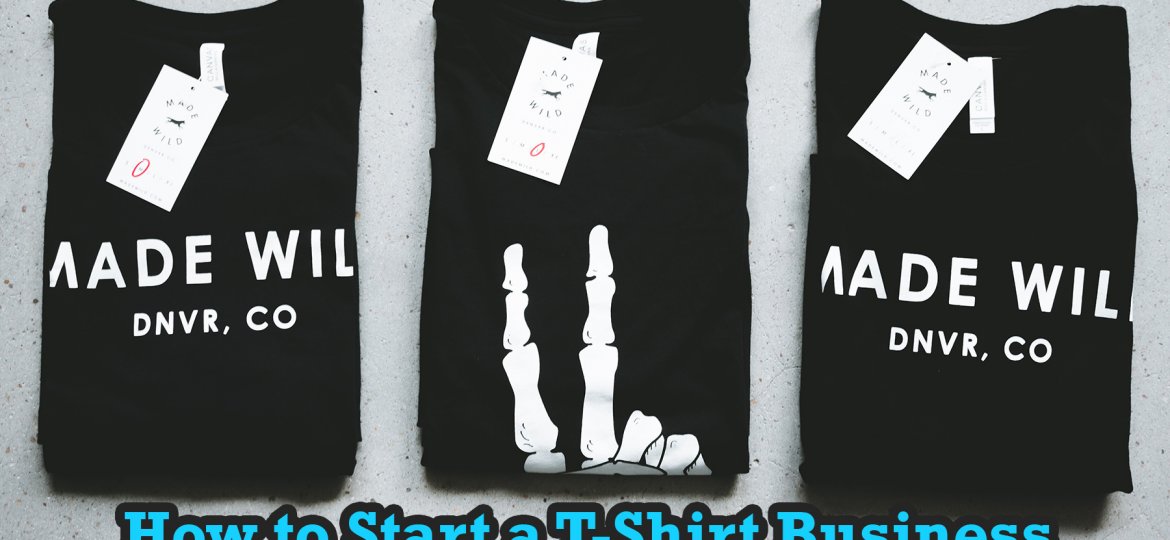 For a fabric that evolved from undergarments used in the 19th century, t-shirts have become the "uniform of choice" for an entire generation.  T-shirts express individual style, they showcase an infinite array of words, pictures, and photographs, they advertise, and they communicate artistic and social messages.  For centuries, t-shirts have been an iconic symbol of convenience and casual wear. They can be worn for almost any occasion, and by all types of individuals.
If you're considering starting a t-shirt business, you've chosen wisely. Advancements in technology have made it easy to set up an online eCommerce store.  You can design your shirts, use an innovative drop shipping model, and begin selling your product in no time. 53% of Internet users around the world have made a purchase online.  That's nearly 1 billion people! The possibilities are endless.
With the innovative model that drop-shipping offers, you never have to physically handle and ship products yourself. This is ideal for individuals who need as much free time as possible. A t-shirt business built around a drop-shipping dynamic will consume very little of your time while enabling you to enjoy the numerous benefits of patiently establishing a brand.
Simply put, a t-shirt business is an ultimate balance between personalized control (when designing your t-shirts), and operational convenience (because multiple aspects of the sales process can be automated). This guide will cover the basics of starting an online t-shirt business that can lead to both personal and financial growth.
So you are ready to start your t-shirt business? Let's get started.
The As to Zs of Selling Online Tees
Before we dive into the details, there are a few basic concepts worth knowing. To start, you will need to decide first what type of designs you want to use for your t-shirts, how you will get those designs printed, who your target audience is, and how you will deliver the t-shirts to your customers, on time and with excellent quality.
This guide will help you think through these theoretical dynamics and turn them into a t-shirt business reality.
What are the popular options to start a T-shirt business?
Sell t-shirts online via t-shirt sales sites
The first option that you have available is to sell t-shirts via commercial websites specializing in t-shirt sales. These commercial sites are designed to allow scores of people to use the platform for promotion and making sales. The company benefits by taking a share of the profits, and you benefit by accessing a ready-made marketing site that puts your t-shirts in front of a large audience — fast. Some examples of these sites include Teespring, Merch by Amazon, Teezilly, Café Press, Custom Ink, Spreadshirt, and Teepublic.  You can find out about all of these sites, and more, with a simple Google search. How does this work? You open an account on the website as a seller. You then upload your templates and t-shirt designs, wait for review and approval; and once approved, your custom t-shirts will be displayed on their web-pages for sale. When the site receives orders for your t-shirts, the company handles the printing, money collection, and shipping directly to the buyer. You can keep track of your orders and how much you can expect to get in sales, based on the margins that you agreed upon.
Sell t-shirts via drop-ship using a print-on-demand vendor
The most ideal and convenient way of selling t-shirts online is by using a dropshipping company. This gives you the independence of designing your t-shirt templates, marketing the t-shirts on your website, and still not having to worry about physically fulfilling customer orders. How does this work? You begin by working with an e-commerce website (Shopify, for example) that will help you set up an online store.  You use the site to pick a domain name, upload your templates and designs, and market the t-shirts using the best channels available. When a customer places an order for your t-shirts, the order is automatically related to a drop-shipper, who prints and ships the shirts to customers. Some apps automatically integrate your eCommerce online store with the drop shippers' systems so that customer orders can be fulfilled as quickly as possible. The dropshipping method is the primary method that this guide will cover.
Sell t-shirts that you print and ship yourself
This is the most technical way of selling t-shirts. Of the three options, it requires the most skill, knowledge, and upfront costs. This is because you're involved in designing the t-shirts, printing them, and shipping them out to customers yourself. So all the costs can add up quickly. This may be an appealing option to those who want to control all the variables of the process (and keep more of the profits).  It's great if you are experienced with t-shirt design and production. This option is suitable if you own a screen-printing shop because all you need to do is set up an e-commerce storefront that allows you to sell your designs online. You can also decide to outsource the shipping process by using fulfillment companies such as ShipBob. Such companies will pack, stock, and ship orders on your behalf. They can even keep your t-shirts in inventory for future orders.
Tee-zing Out the Operational Overheads
Now that we have decided to go with the drop shipping method for selling t-shirts,  the next step is to determine your operational overheads.
Planning out your costs in advance will enable you to determine how you will set up your t-shirt business, and what your margins will be. When determining operational overheads, make sure you factor in the following costs:
Cost of Materials
This includes the cost of buying the t-shirts that you will customize, the cost of preparing or purchasing designs, as well as other inputs essential to the t-shirt preparation process.
Capital for Inventory
As your t-shirt business continues to slowly expand, you will begin to receive more customer orders. As a result, you will probably need to keep more inventory so you can fulfill your orders quickly and avoid delays to your customers. You will need capital to build inventory. Your inventory will be the stock that you will use to rapidly fulfill customer orders as soon as they come in. Because establishing inventory can be expensive, you will need to budget for it in advance.
Printing Costs
Have you thought about how you will print your t-shirts and how much it will cost? Printing costs can take up a significant portion of your overhead costs. You can minimize costs by printing in bulk, but make sure you factor these expenses into your final margins.
Legal Aspects of Your Online Business
The stylistic elements of t-shirts and other clothing designs bring up the issue of copyright. You need to understand how copyright plays a role in your business so you can avoid incurring costs for copyright infringement, or losing revenue as a result of another person "stealing" your designs.
To learn more about copyright issues and other legal aspects, click here.
You'll want to research forms of legal and tax business structures like the Limited Liability Partnership (LLP), Limited Liability Company (LLC), or Community Interest Company (CIC).  These are all entities with special rights that help you limit your liability. Sole proprietorship, on the other hand, will entitle you to all the liabilities and rewards. Your choice should depend on whether you'll have investors and your liability profile.
Finding Your Market: Proper Positioning
After you have determined your overhead costs and researched the legal aspects of the business, it is time to determine how you will position yourself within the competitive market.
The t-shirt industry is a very competitive space. Therefore you need to follow a targeted and strategic approach to position yourself and gain a market share.
Market Segmentation: Choosing Your Niche
A niche is a specific target audience. In any business that is starting up, it is important to be targeted and specific in your message. This allows you to gain a competitive advantage over others in the same space. Identifying a niche also allows you to gain valuable insight into your audience's needs, and how you can design appealing products. As a startup, you need to create a market segment that you can use to penetrate the current market. A niche is, therefore, your pathway towards gaining a share of the market. Even before you dive into creating and printing designs, take some time to identify a niche and what the needs of that niche are. This will lead to more and better referrals and makes your life as a t-shirt entrepreneur easier. You will be able to appeal to your customer's needs more easily. Niching down leads to faster long term business growth and lessens competition as you create specific products for specific people.
Competitor Analysis: Researching Your Niche
Of course, your niche won't be of much help if they aren't interested in your products. So, how can you tell if you have identified a profitable niche? One of the best techniques to use is competitive analysis. This means analyzing other people who have started t-shirt companies and what they did to identify a profitable target audience. Look at what they are selling, and how they are marketing their products. In a later section of this guide, we will look at some success stories of t-shirt businesses (such as Volcom) and how they were able to move from a startup to an established brand.
Selecting Designs that Connect with Customers: Find Trending Designs
A trending design doesn't necessarily have to be complex. Simple t-shirt designs are some of the best selling in the market. The design does, however, need to connect with your niche and arouse a level of interest. You can achieve such a design by understanding what your niche desires and are passionate about. Connecting your target audience to a local attraction is a good place to start. For example, a t-shirt emulating a popular railway station, bus station, or other local building will immediately resonate with residents of that town. A slogan popular with a local sports franchise will automatically arouse interest in the fans of that team. As an entrepreneur, you will need to find a message that resonates with your audience and is trendy to display on a t-shirt. Many websites offer helpful templates from where you can draw inspirational designs.
Pricing Strategy: What to Charge for a Custom T-Shirt
Now that you have determined your overhead costs, your niche, and your design, it is time to develop a pricing strategy. Your pricing will determine your margins and how much profit you are likely to get from this t-shirt business.
So, where can you start? Here are some common price ranges that are normally charged for custom t-shirts. Each price range has various special considerations, so it is important to explore each option before you settle on a final decision.
Low-End Shirts: $10-$15
This is a competitive price range that works well for bulk sales, such as shirts for sports teams or clubs. However, it can be challenging to price your t-shirts at this range while still maintaining high-quality products. If you're working on tight margins or have ambitious desires for returns, you may want to consider a slightly higher price range. This pricing model is possible for companies that have an established capital that can cushion initial startup costs while awaiting the economies of scale.
Mid Range Shirts: $16-$24
This is the most common price range for t-shirt companies, both new and established. It can work for both small-scale and large-scale orders because it generally provides a good middle ground for covering operational costs while allowing your customers to afford the t-shirts.
High-End Shirts: $25-$30
Are you looking to make higher than average quality t-shirts with complex designs? Then your t-shirts will most likely fall within this price range. You may be compelled to price your t-shirts at this level if you use designs that will need to be printed at various locations, shirts that require complex multiple printing techniques, or shirts that have printing on the front, back, and/or sleeves.
Quality Counts: Choosing the Right T-Shirts
For your t-shirts to appealing to customers, and to ensure repeat business, you need to keep quality in mind. High-quality t-shirts are typically soft, have a more tailored fit, and are properly sized.
What determines quality, is the fabric and its weave. The tighter the weave of the garment, the more likely it will launder well, keep its share, and last longer. Typically, the higher the cotton content, the better the shirt. Buy trusted t-shirt brands. Just because the label indicates that it is 100% cotton doesn't mean it's good quality. Some companies can use materials with a poor grade of fibers. The fabric of a good t-shirt feels soft but firm when you touch it. Check the t-shirt labels to know the thread count, the material it is made of, and whether it has been mixed with any other material.
Test how the cloth responds when you wrinkle a part of it. Something that doesn't maintain a lot of wrinkles is probably a bad quality and that which doesn't maintain any wrinkles is probably a synthetic material. Look for one between the two.
Check how transparent the shirt is when you hold it against a light source. It is of lesser density if it is more transparent.
You should confirm that the stitching of the garments was properly done. Turn your samples inside out and look for evenness, flatness, or loose threads. Check the number of stitches it has. More stitches on the tee mean more attention that was paid to putting the cloth together.
Other Factors in Quality:
T-shirt fit
Shirts from different manufacturers have different fits on them. Some shirts have a pretty average fit and are best for those who aren't too picky on fit. Neck holes can be wide or narrow, fitting high or low. There are fashion t-shirts that have a slimmer fit than others. These are appropriate for brands that want a slimmer and trendy fit. Think about your target audience and find a shirt that will appeal to them.
Available colors
Some models offer a wider range of colors than others. The model you choose should cover the basics colors such as black, white, and gray. Offering a variety of colors may be more appealing to your customers, so you'll want to check out the color selection of various models.
Sizing
Sizes range from small to triple XL. Order them depending on what you've mapped out about your target customers (children, adults, men, women) and how your customers typically prefer their tees to fit.
Picking the Right T-Shirt Vendors
When considering where to start with regards to selecting t-shirt vendors, some of the most popular vendors include:
These vendors are established and will have a reliable supply in every color and size.   They are offering competitively priced shirts that are easily accessible. Their fit and sizing options are extensive, starting from extra small (XS) to extra large (XL) and larger.
Selecting an eCommerce Platform
Among the most important decisions that you will make for your new t-shirt business is selecting the right e-commerce platform. The e-commerce platform is the software that you will use to provide your customers with an interface for ordering your t-shirts.
The platform is where customers will select their desired, t-shirts, add them to the cart, and put in their payment information. Therefore, the eCommerce site will be the backbone of your online store — the foundation upon which it will operate.
Some of the top choices for an eCommerce platform include:
Magento
WooCommerce
Opencart
Prestashop
VirtueMart
Let's look at each of these platforms in more detail.
Shopify is one of the most popular e-commerce platforms out there today. It is a flexible, convenient, and affordably priced option for many online retailers.
With Shopify, you can design an online store in a matter of minutes by selecting from over 100 store themes. Once you select a theme for your store, adding products is as easy as dragging and dropping. You can even import products from other websites or platforms that have already been established. Shopify is compatible with many different website interfaces, and it can integrate with an action as simple as a click.
The network of Shopify applications can allow you to integrate your online store with applications such as Omnisend (for email marketing) is a good alternative to MailChimp (MailChimp is no more connected with Shopify)., Xero accounting to keep track of your finances, and in-built SEO features to make your products increasingly visible in the online space. The platform has made it easier by providing the Shopify Mobile app. You will have live access to your business from your smartphone. You can also get automatic shipping and tax rates from major carriers.
Shopify supports over 100 external payment gateways. It allows you to accept credit cards instantly without third party accounts. Shopify offers a 14-day free trial period, after which they charge $29/month for their basic features, $79/month for additional features, and $299/month for the comprehensive package that gives you access to the full suite of Shopify goodies.
Magento
Magento is another leading open source eCommerce platform. It is a common choice for many businesses due to its flexibility and multitude of available features. What makes Magento special is its well-managed catalog and inventory as well as its drop-ship feature. Magento can hold and operate a large catalog without any hitches in the bandwidth or the user interface. The platform also does not charge any extra storage costs for these large catalogs.
Magento also provides an accessible channel for future expansion. You can start with just a few products and eventually expand to thousands of products, all without sacrificing performance on the Magento platform.
Magento also provides an avenue for automatically fulfilling orders through integration with drop shippers. You can select from various drop shipping companies, their charges, and offers, as well as their products. Also, Magento offers social media marketing tools such as Facebook and Twitter links, allowing you to share your products on these sites.
WooCommerce
WooCommerce has quickly risen to become a top option for powering eCommerce stores. It currently boasts a market share of 28% of all online stores due to its high level of customization. It is an open-source platform.
With more than 400 official extensions available, you can integrate anything from payment and shipping information to marketing and accounting tools. This means that all your core functions are in one place, and all you need to do is log in to your WooCommerce platform to access all your critical t-shirt business information.
Payments via PayPal and other gateways are available for an extra fee. It has inventory management, a mobile-friendly structure, offers hundreds of extensions, and has adjustable shipping rates and taxes. The site also provides Facebook store extensions.
It is free to set up a Woocommerce account, after which you can subscribe to the various applications that will power your store. WooCommerce subscriptions range from $79 to $200 per month.
BigCommerce is another leading e-commerce platform for online sellers. The site allows you to customize your platform in unique ways, manage your shipping and payment options, and even integrate with sites such as Amazon and eBay.
BigCommerce is specifically suited for integration with B2B businesses. It is built to integrate with your current systems and to provide a seamless transition from your in-house infrastructure to the BigCommerce hosted platform. B2Bs can integrate their CRM, inventory and order management, and their supply chain to the BigCommerce platform.
The platform boasts a 99.99% average uptime, which means you don't have to worry about going offline and missing out on potential sales. They also provide a migration platform, where you can quickly import all your products to your BigCommerce site in just a few clicks.
The standard account goes for $29.95/month, with the plus account (the most popular option) being priced at about $80/month. Those looking to fully exploit the features of BigCommerce can go with the Pro account, which is priced at $250/month.
Opencart
For the lovers of an open-source eCommerce platform, Opencart provides a transparent and free framework for you to customize your online store and tailor it to your specific needs. Their store management features come already optimized for SEO, and make it easy to manage orders, customer requests, and tax requirements.  You even have the option of managing multiple stores through one administrator interface.
Opencart comes with a simple user interface that allows you to immediately import your products and start accepting orders. Compatibility is achieved across many different domains due to the open-source nature of the platform. Opencart is free to download and use, with separate apps that integrate with the platform being charged at various prices.
Setting Up Your Online Store
Choosing a domain name
Once you have selected the right e-commerce platform for your needs, you can now proceed to set up your online store.  Are you excited yet?
The first step you will need to take is to select a valid and effective domain name. There are two main options for selecting a domain. You can choose one that has the extension of your e-commerce platform (for example "yourtshirts.myshopify.com") or you can choose to buy your domain name altogether (yourtshirts.com). Most e-commerce platforms offer to price for obtaining your domain name from them, and it is often the best way to go. This will cost less than $15 yearly if you are not looking for a premium domain.
With the competition that is out there in terms of domain names, a good strategy is to develop a unique and attractive domain name for your t-shirt business. Your domain will help establish brand awareness, credibility, and a home for your products. To select a powerful domain name, consider the following simple tips:
Choose a short, catchy, and memorable phrase
Make it creative so that it stands out to customers
Avoid domains that sound too similar to already established brands
Use common spelling.
The domain should have the potential of developing into a brand
Hosting your eCommerce store
Selecting your domain name should go hand in hand with deciding where your site will be hosted. Most e-commerce websites offer web-hosting services at a reasonable price. If you trust the reliability and stability of your selected platform, you can simply work with them to host your site.
You can also decide to host your site externally using a different hosting service such as SiteGround.com, starting at just $3.95/month. If you choose this route, make sure you can easily integrate your online store with the e-commerce platform to facilitate order processing. Or, if you have some technical knowledge of server management, the best option is to choose DigitalOcean, the price starting from $5.00/month.
Choosing a web-to-print app
Advancements in technology have made it possible for applications to integrate directly with printing companies to allow orders to begin printing as soon as orders are received from mobile and computer applications. Through the app, the user can select their desired products, designs, and quantity, and have their orders routed directly to the printer where the fulfillment process can begin. Selecting the right web-to-print app enables customer orders to be fulfilled faster.
You can select web-to-print apps that are offered by your eCommerce store to allow for easy integration. However, some apps are also compatible across multiple platforms. InkyBay (available on the Shopify app store) and Snaptee (available on Google and Android) are two convenient and quality web-to-print apps to consider.
Accepting payments
To benefit from your t-shirt sales, you need to determine what method you will use to accept payments. There are many options, ranging from credit cards, PayPal, Bitcoins, and prepaid debit cards. However, the most commonly used payment methods are PayPal and credit cards. You should, at the least, have those two methods set up for accepting payments. Your eCommerce platform will make it simpler to set up a payment interface.
You may also want to check out Stripe, Authorize.net for processing payments.
Linking your store with the drop shipper to enable order fulfillment
When your customers order from your site and pay for the items, they will be waiting for their orders to be fulfilled. The most cost-effective way for you to fulfill customer orders is to link your online store with the dropshipping company. Drop shippers will receive your orders, process them, and ship them out to customers in a timely fashion.
To make dropshipping work, you need to integrate your online store with a dropshipping company. E-commerce platforms such as Shopify have apps that allow you to automatically link with a drop shipping company, right within your online store. You can select from the available companies, agree on charges, margins, and other necessary details. The following drop shippers have apps that can easily integrate with online stores from multiple eCommerce platforms.
Preparing your Designs and Mockups
When you begin preparing your t-shirt designs, you need to learn a few lessons from history. The best t-shirt designs can strike a balance between simplicity, uniqueness, and market appeal. If you have planned correctly, your target audience should view your designs and become immediately attracted to them.
An important part of getting your designs right is by using mockup images. Mockup images are an image of your product with the design superimposed. Using a mock-up allows you to get your scaling, placement, and size just right. Think of mockup images as a test, where you ensure that your designs meet your specifications before printing begins.
It can be challenging to create a design yourself, especially if you're not a designer. Several resources are available for finding creative designs:
Online t-shirt graphic marketplaces
There are many websites out there that contain t-shirt graphics for sale. Many different designs are housed under one marketplace, and you have the freedom of exploring the collection and purchasing designs that catch the eye, and that will relate to your market.
Among the most popular graphic marketplaces are Creative Market, DesignCrowd, and Redbubble. These are excellent places to start to find attractive designs.
Online designer communities
If you want an even more unique way of coming up with quality designs for your t-shirts, then it is a good idea to join online designer communities. These communities bring together creative professionals to share ideas, explore various designs, and discuss market trends. You can land yourself an outstanding design on communities such as How Design and Creattica.
Hiring a designer
You could also go with the option of hiring your designer. Many freelance designers can deliver quality ideas for your t-shirts. Check out sights such as Upwork.com, Freelancer.com, and Printful Design services.
Designs validation
Verify that the market is interested in your design before you spend a lot of money. You can do this in various ways. First, post some of them on social media sites where your customers spend time, then watch their comments.  Secondly, you may ask the potential customers on Reddit for their honest opinions on your designs. Thirdly you can use design communities to know what's trending, gain feedback and ideas to improve your designs, finding inspiration, and keeping an eye on your competition. The communities include Design By Humans, Teetonic, Threadless, Allmightys, Oddica, and Kazbah.
Preparing for Print
Because you will be printing your actual designs on t-shirts, it is important to start with high-quality print files. These can then conveniently integrate with printers to produce high-quality t-shirt designs. Most print files can be prepared using Photoshop or Illustrator. Make sure they are scaled correctly and pay close attention to the limitations in size that can occur on the available orienting space.
When setting up the print files there are aspects you need to consider.
How big will the graphic be?
Create your design with units set to inches. The largest available screen when screen printing is 15 inches by 12 inches.

How many colors will be printed?
Keep the number of colors at 8 or fewer. The more colors you use, the higher the production costs will be.
What color is the material it will be printed on?
It can either be light, colored, or black. The color of the t-shirt will influence the colors you use in your print file.
The key is to work with the fulfillment company to establish designs that are compatible across the printer's platforms.
3 popular printing methods are normally used for preparing t-shirts.
Screen-printing
One of the most commonly used techniques over time, screen-printing involves imposing an image directly onto the t-shirt. It involves dividing the colors in the design so that they can be applied separately. They are transferred to screens, inked, and applied to the t-shirt surface one after the other to reproduce the original image. Screen-printing produces durable and long-lasting designs but requires a high setup cost. This means that it is most effective when printing in bulk. It also has several limitations with complex designs due to the need for accommodating multiple colors.
Heat transfer
This method involves the use of professional printers to create designs on high-quality heat transfer paper. The designs imposed on the paper can then be transferred to t-shirts. It can produce full-color images onto t-shirts easily and quickly. With this method, you can house multiple designs in the heat transfer paper and create the finished t-shirts as the orders come in. It is, therefore, a flexible and convenient option, and it makes it easy for your business to scale up.
Direct-to-garment
Have a unique and complex design? Direct-to-garment is probably the choice for you. Direct to garment prints the ink directly onto the t-shirt, making sure all the intricate details of your design are correctly represented in the final product. This method offers unlimited color options. In terms of quality, this method is on par with screen-printing and produces designs that are slightly higher in quality than heat transfer. Therefore, for smaller orders and ultra-clear designs, direct-to-garment is the way to go.
Cutting the Red Tape – Mastering Your Finances
Crowdsourcing
This is the process of getting funding from people online. There are various forms of crowdsourcing you may want to consider:
Crowdfunding
It involves asking a crowd of people to donate money to your project. You find a platform that supports crowdfunding, set the goal amount, and deadline. You may also offer rewards to donors. You must raise all the money you targeted before the deadline or all donations will be returned to the donors.
Crowdsource design
You can tell a crowd of designers the kind of designs you want, how much you will pay, and your deadline. Interested designers will create finished designs for you and you can keep whichever designs you like.
Micro tasking
When micro-tasking, you'll break work into smaller tasks and send them to a crowd of people. You'll decide the payment for each completed task. This helps get work done fast, cheaply, and with minimal errors.
Open innovation
If you are unsure of your product design, open innovation can help you. It allows people from all aspects of the business world to function as a unit and work on a project. Other than Crowdsourcing, there are other ways you can master your finances.
Set a retail price.
The new brand's price ranges from $10 – $15. This is because they use the 'bargain shirts' approach to attract the market. It is also the same price range for established businesses that can afford large bulk orders and still make profits at low costs. The majority of the t-shirt brands range from $16 – $24. The profits within this range are great if you can afford huge orders. T-shirts of higher quality than the average range $25 – $30. They often involve multiple print techniques and all overprints. Upscale labels price $31 – $60. These t-shirts are associated with luxury, class, and sophistication. They may have complex processes of production or the brand name is popular enough to sell itself. With this in mind, you also need to know the pricing of your competitors and price within that range. You need to learn where and when to spend. Outweigh all options available without bargaining the qualities of the t-shirts and the printing work. Choose the fairest and most reliable options. Keep records of all cash inflows and outflows. Monitor how the business fairs in terms of profits and losses. Set your profit margins considering both the prices of production and sales.
An Important Note About Keeping Records
Keep records of all cash inflows and outflows. Monitor how the business fairs in terms of profits and losses. Set your profit margins considering both the prices of production and sales. Don't be afraid to adjust your prices down if you are not getting the sales you expect or up if you are not meeting your margins.
Techniques for Driving Traffic to Your Store: Market Targeting
Once you have established your online store, determined how you will print your t-shirts and fulfill customer orders, you can now take on the next important challenge for your t-shirt business: marketing.
Indeed, increasing the outreach of your products will be the best way for you to stand a chance of scaling up your business to a larger audience. What marketing strategies can you implement to attract more potential customers?
The power of word of mouth: Influencer Marketing
As a start-up business, you need to start small with your marketing strategy. Because you already have a niche/target audience, you can begin spreading your message by word of mouth among your inner circle. Influencer marketing is one of the most effective strategies for attracting new customers and beginning to establish a brand.
Make search engines love your store (optimization)
As an e-commerce store, you also need to leverage online marketing strategies. More customers are looking for solutions to their problems online, and your store needs to be a magnet for customers who are looking to satisfy their needs. One of the ways that you can increase the visibility of your store is with search engine optimization (SEO). Use a keyword that is both unique and easy to find, and optimize your product descriptions and other content around those keywords. Most e-commerce platforms also implement basic SEO strategies that can further draw traffic to your store.
Social media marketing
Another powerful marketing channel for your business is social media marketing. Leveraging social media is one of the best ways of increasing brand awareness and driving more traffic to your online store. You can leverage social media by redirecting your basic customer support towards your social media pages, posting strategic and attractive content, and celebrating your customers by sharing their photos with your products on your platform. Another effective strategy is to integrate other marketing campaigns, such as email marketing with social media. This involves including links to social platforms within emails that you send out to your potential customers.
Other strategies that you can use to attract more customers include:
Starting a blog and posting regular content
Networking with other bloggers
Paid advertising
Email Marketing campaigns
Build awareness by retargeting ads
Cash in on holiday shopping
Consider free shipping
Learn from the Best: Stories of T-shirt brands
Volcom
In March 1991, Richard Woolcott and Tucker Hall went for a snowboarding trip to Lake Tahoe, Nevada.   Hall had just lost his job but planned on enjoying the trip anyway. Woolcott called into work and lied about being snowed in so that he could enjoy the experience longer. During the trip, the two had discussed starting a clothing company and making t-shirts to fund their snowboarding hobby. The company's initial investment was $5,000 from Richard's dad. Sales peaked at $2,600 in the first year with the company headquarters being Woolcott's bedroom and Hall's bedroom as the sales department's main office. It continued to grow rapidly. By 1995, Volcom was the first company to have its record label, Volcom Entertainment, which joined the Vans Warped Tour. It is now the company that embodies everything they loved about surfing, snowboarding, and skating. Over the years it has become one of the biggest clothing companies in the action sports world. In 2005, it acquired its first company, Electric Vision that produces snowboarding goggles and sunglasses. Volcom is now a business empire with retail stores all around the world and it is successfully competing against Nike, Adidas, and DC in the footwear industry.
Life Is Good
In 1988, John and Bert Jacobs decided to take a seven-week road trip from California to Boston. At 23 and 20 respectively, they decided to pursue a new career path selling t-shirts. They named the company Jacob's Gallery and sold the tees from their van. It was challenging, demanding, and tiresome. In 1994 with $78 and 8 t-shirts, they rebranded and relaunched their company after adding an optimistic message to their t-shirts. That was when Life Is Good was born, and within three years they logged a million dollars in sales. Currently, the company boasts over $100 million in annual sales.
Marc Ecko
In his teenage years, Marc Ecko turned his parent's garage into a design studio and a showroom. He created and marketed his designs, customized hip-hop clothing, and airbrushed ladies' fingernails. After high school, he entered Rutgers University to pursue pharmacy. He painted graffiti and practiced drawing. Marc Ecko started as a graffiti artist with no connections and no fashion pedigree. During his third year, the school's dean encouraged him to pursue art and that was the last Ecko had of pharmacy school. Ecko Unlimited started in 1999 with small investments. His determination led him to Hong Kong to learn about the clothing industry. The $5,000 initial investment is now a global corporation worth millions of dollars. He now owns several companies

Marc Ecko Enterprises – a global fashion and lifestyle company
Complex Media – A leading provider of fashion, entertainment, lifestyle, and products aimed at young male trendsettersHe's also an emeritus board member of the Council of Fashion Designers of America.
Now that you have gained an insightful overview of the t-shirt business, you have a roadmap on how to proceed.  Do your research and planning, make sure you have the capital to get started, plan your business based on a target audience, and create designs that will appeal to them.  Find quality suppliers and determine your production method. Read up on the various eCommerce platforms and choose the one that is right for you. Develop a marketing plan that will reach your niche, and follow the suggestions in this article.  With detailed planning, perseverance, and hard work, you just might create your t-shirt empire and success story. Good luck!