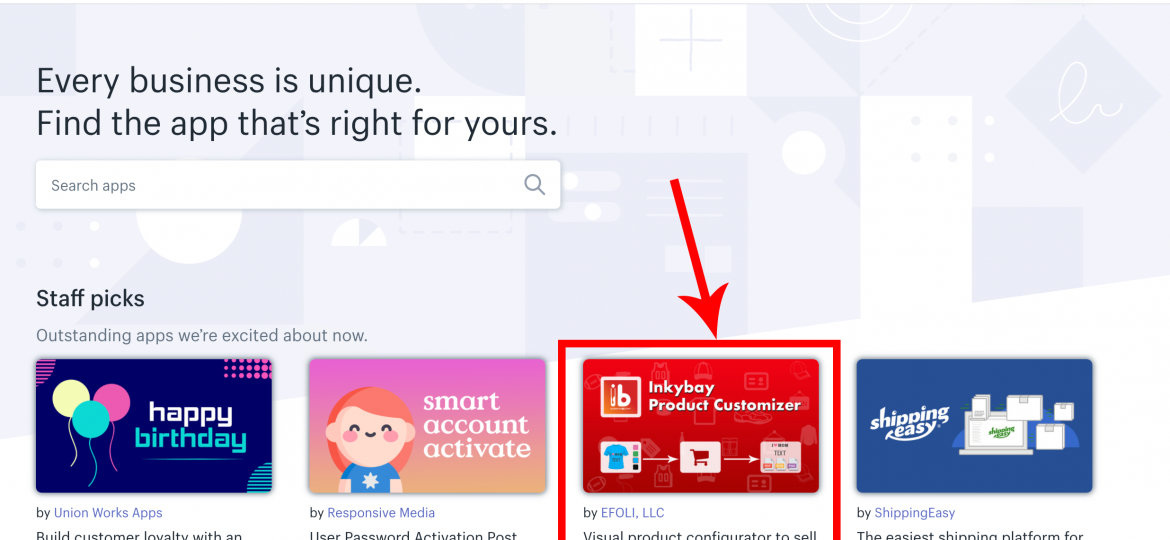 It was tremendously exciting news for us when we received a surprise email from the Shopify apps team. We are blown away and honored that Inkybay – Product Customizer is nominated to be featured in the Shopify app store.
What could be more exciting than this!!!
As per the email, Inkybay is nominated as Staff Pick by one of the staff members of the Shopify app team. It's a matter of great rejoice as well as a milestone for the team, who worked hard to support and run the process smoothly throughout the journey. It feels like all the hard work is paid off.
Kudos to the Inkybay team!!!
According to the email, Inkybay is going to be featured on the Shopify app store homepage under the Staff Pick section from December 30th, 2020, at 9 am EST.
It's not just an announcement of our app's success, rather an acceleration for us to provide a better and quality service to our merchants. It's more like a call for better performances and responsibilities to us.
As per the email, getting featured is a highly coveted and valuable opportunity to acquire new customers. Let's take a look at how being featured in the Shopify app store will benefit us:
Merchants can discover and install the app easily.
With 10 million existing businesses on the Shopify platform along with 250,000 homepage views per week, the visibility level of the application will increase unimaginably.
Golden opportunity to acquire new customers.
In the end, we can say that being featured makes us humble, inspired, and more dedicated to the service we provide to our customers and merchants. Our sole purpose and goal were and always will be to provide the best solutions to the businesses we serve.