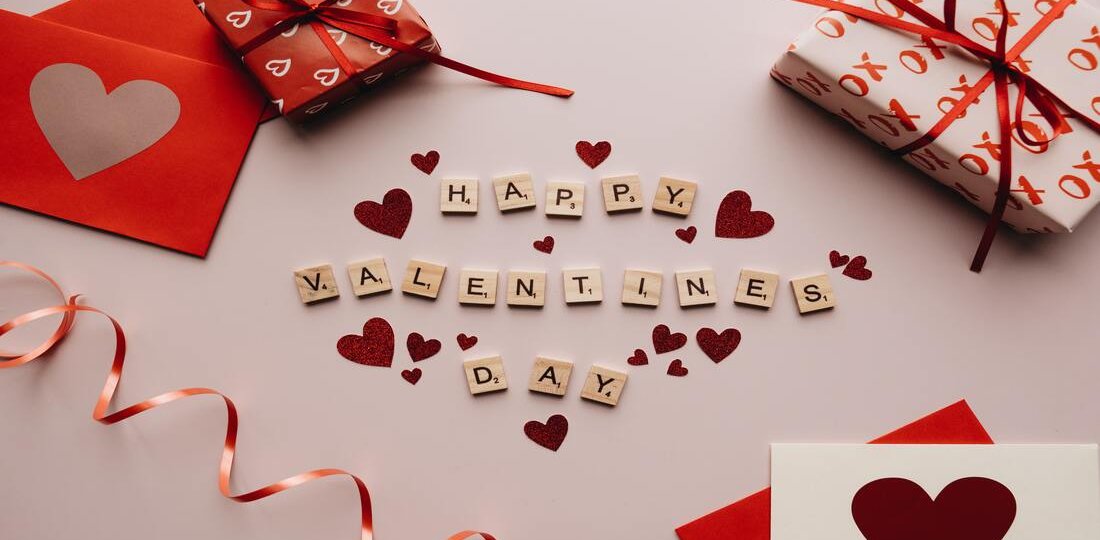 Did you have a fantastic sale during the holidays and New Year's on your Shopify store? It is now time to make preparations for Valentine's Day.
Planning an effective email listing and having a limited number of product customization ideas will not be enough to grab your customers' attention. In such cases, top-notch product customization ideas will help you.
According to Epsilon research, when companies provide personalized options, 80% of consumers are more willing to purchase, and Valentine's Day is no different. Valentine's Day is very important for eCommerce, and if you aren't prepared to provide them with customization options, then you will miss out on sales.
This article will look at the best Valentine's Day personalized gift ideas for Shopify that you can personalize and sell in your Shopify store.
To cut down on the struggle, you can install a product personalizer app to help your customers add text, graphics, clipart, or motifs to their products.
Best Personalized Valentine's Day Gift Ideas For Shopify Store: A Few Unique Ideas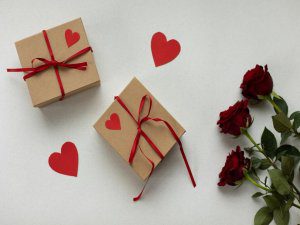 If you intend to sell customized products or allow your customers to do customized things on their own, try to be unique. Try not to imitate what your competitors are doing. Your uniqueness will allow you to stand out from the crowd and boost your chances of success.
According to the NRF study, the top things buyers expect to buy on February 14th this year are candy and greeting cards:
48.7% of customers prefer candy

51.2% of people choose greeting cards

37.3% of people gift flowers

37% go for an evening out

19% chose jewelry

15.8% buy clothing

14% give gift cards
This study will help you predict your choice of mine. Moreover, we will also help you with a few unique ideas for Valentine's Day gift customization. 
#Idea 1: Personalized Candy 
Valentine's Day is the season for lovers. Several couples start thinking about what to give their Valentine shortly before the big day. And, hands down, the most popular product for Valentine's Day is chocolate.
Your customers may always purchase sweets from the store and give them as gifts without giving them any thought. However, if you let them personalize the perfect candy for their loved ones, they will be more grateful. After all, it bears their signature. 
So, without hesitation, on the eve of Valentine's Day, you can sell customized candy in your eCommerce store on a different platform, say Shopify.
#Idea 2: Customized Flower 
The flower always refers to the bouquet. You can modify the element in a different way. For instance, 
Rose in a glass dome-

This item will enhance the beauty of your loved one's work statuette. The rose in a glass dome is available in various colors, shapes, and sizes. Your consumers will undoubtedly love this product as a gift.

Rose teddy bear-

I hope most of your customers are already familiar with this product. But even if you do not have one, you can certainly give this a try. Every year, the rose teddy bear is one of the best-selling Valentine's Day goods. There are already many Shopify store owners selling this product, so why not you? 

Flower bouquet with name-

Your customers is fascinated with buying the perfect gift for their beloved on Valentine's Day. A customized flower bouquet with a word can never go wrong. Sell this one in your store to attract them.
#Idea 3: Monogrammed Cheese Board
Valentine's Day people Specifically, gifts, flowers, chocolate, and beautiful jewelry. However, some of your customers genuinely want a memorable Valentine, so order something unique. Several personalized gifts are great for Valentine's Day. A monogrammed cheese board could be a good option. 
Suppose in your shop you have already installed a product customization app. In that case, your customers can design the cheese board by themselves. 
#Idea 4: Personalized Clothes 
As we already see in a study, 15.8% buy or gift clothing on Valentine's Day. If you already sell customized t-shirts, hoodies, or sweaters on a platform like Shopify, put a little focus on Valentine's theme.
For instance, t-shirts are one of the few fashion pieces that never go out of style. It can be a body-hugging t-shirt, a cotton t-shirt, or a customized t-shirt. No matter the style, you can always control the demand.
So, take advantage of the market for personalized clothing during Valentine's Day sales.
#Idea 5: Couple Mug with Name
When we are talking about valentine's day personalized gift ideas for Shopify selling a couple of mugs is the best choice.  Typically mugs are the top Valentine's Day gift ideas for couples. Everyone, including your customers, would like to enjoy their favorite drinks in a matching mug with their loved ones on such a romantic day as Valentine's Day.
You could sell a couple of mugs with a feature that lets your customers put their names and text on them.
#Idea 6: Customized Greeting Card
Couples exchanged 190 million greeting cards on Valentine's Day in 2020. So, a business greeting card is already on-trend, and a customized greeting card adds an extra dimension to your business. For example, you can offer pictures printed on greeting cards with love notes to your customers or provide the customization scope of a mini album with a throwaway product personalization application.
Furthermore, Valentine's Day greeting cards would be an excellent addition to your online store. A love greeting card is full of memories. Cute graphics, meaningful messages, and witty love jokes can help your consumers express their affection for the beloved person in their lives.
#Idea 7: Personalized Jewelry
Fashionable name necklaces and monogram necklaces are wonderful gifts for all occasions, especially Valentine's Day. You can make your special someone happy with personalized jewelry. Not only for their uniqueness, people feel emotionally attracted to such pieces of jewelry.
Valentine's Day Marketing Ideas for Shopify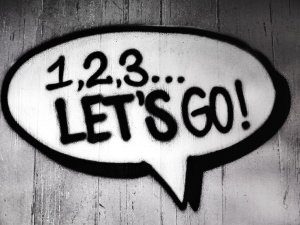 Customized product collections will, of course, increase your sales, but following proper marketing, ideas will help you to grab more customers. Here are the ideas:
Idea 1- Make Your Valentine's Day Offer Unique
Sell Valentine-themed and customized products during the evening. Add a personal touch to any Valentine's Day items your customers purchase. It does not depend on whether you are selling a real or virtual product.
If you do not sell a physical product, you may create special Valentine's Day deals based on your products that can be used on February 14.
Idea 2- Run A Campaign on Social Media
According to Smart Insights, social media is used by 58.4 percent of the world's population. 2 hours and 27 minutes is the average daily use (January 2022).
So, promote your products and services on social media to create real-time engagement. Request that your consumers share their love stories via social media postings and reward them with special discounts on your goods if they use your store name. 
Idea 3- Fix Your Delivery Time 
Delivery on time is an important factor for these short-term occasions because customers are very serious about delivery for this type of holiday. Moreover, on-time delivery increases the AOV and CLV of a business. So before confirming an order, make sure your customer will get this product on time or not.
Include clear information about your delivery dates on your website, app, and emails to turn these people into possible buyers. 
Idea 4- Product Segmentation
Do not make people confused whenever they visit your store. Create segmentation by category, price, and interest so they do not need to waste a lot of time in your shop.
Organized product segmentation is beneficial for the business, but it can also establish client trust by assisting them. To make the procedure more popular, share your gift recommendations on social media, through promotional emails, and even through Google AdWords ads.
Idea 5- Use a Product Personalization Software
Product customization businesses in Shopify are just booming with the help of third-party applications. There are several applications available, but you can choose the one that matches your business criteria.
Choose a product personalization application that will not only be a product configurator but also a versatile app. Pick an application that has good communication capabilities and is beneficial for both the store owner and the consumer.
Idea 6- Utilize UGC (user-generated content) 
User-generated content (UGC) is created by people who interact with a brand rather than by the company itself.
Customers, workers, volunteers, or engaged members of your audience may all be "users," and the "content" they provide can be images, videos, reviews, social media postings, etc.
According to CO-SCHEDULE, 49% of people want to inform, influence, or inspire others to take action about their care items. However, 68% share things to help their networks understand who they are and what they stand for.
On the other hand, 78% of people share information online because it allows them to keep in touch with people they may not be in contact with.
Furthermore, 69% of people exchange knowledge because it helps them take part in society. Lastly, 84% of people want to support causes or businesses that they care about.
As you can see, UGC has had a positive impact on the growth of the eCommerce business. So utilize this during Valentine's.
Bottom Line
A personalized gift idea, of course, pushes your sales during Valentine's. Make your customization ideas unique, and begin by planning ahead of time. Prepare your Shopify store so that people can easily find the best gift for their better half. To get better read this content, which is about Valentine's Day personalized gift ideas for Shopify. Hopefully, this will help you.