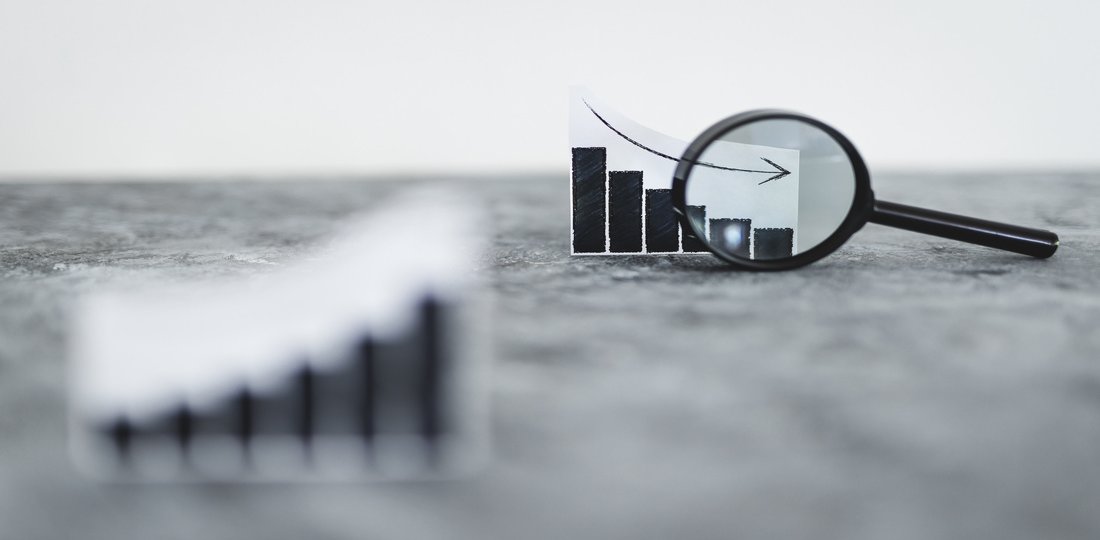 Marketing automation strategies for Shopify became really common nowadays. If you are an eCommerce business owner at Shopify or other eCommerce platforms, then knowing about marketing automation is mandatory. 
According to Invesp, marketing automation, on average, increases sales productivity by 14.5 percent and reduces marketing costs by 12.2 percent. Besides, more than 80% of marketing automation software users claim an increase in the number of leads, while 77% report an increase in revenues.
Usually, marketing automation refers to the use of software to do repetitive marketing tasks automatically. Such as automation systems, email marketing, social media marketing, running ad campaigns automatically, etc.
It not only saves time but also gives its customers a more personalized experience. Marketing automation is a set of tools that make marketing tasks easier.
Moreover, personalization and cross-channel journeys are provided by automated marketing, which offers a cohesive and integrated customer experience to the marketers as a huge advantage. 
These types of tools are helpful for a variety of reasons. One of them is presenting information to the appropriate customers and developing their trust in the company though there are more.
Nowadays, many people are starting their businesses on Shopify, and Shopify is an ideal platform for small businesses for those who are trying to make a brand. 
If you have a store on Shopify, you may feel the need to hire someone to manage your store. Implementing automation could be better than a human assistant in such a case.
In this article, we will talk about what are the most effective marketing automation strategies for Shopify and their aspects.
What are the Advantages of Marketing Automation For Shopify?
A store owner can choose a manual automation set-up option and a marketing automation application in Shopify.
Shopify marketing automation is beneficial for those store owners who already have a good number of customers and are willing to spend lots of money in the marketing sector to maintain custom workflow. For example, in a product personalization business, the repetitive customer is essential. 
According to Swanky, store owners in eCommerce use different types of automation applications, and 75% use at least one.
As lots of users are using them, that means it has some advantages, right? What are they?
Advantages
An automation application usually sends frequent messages, emails, and notifications to customers about cart abandonment or new upgrades, or any other issue with any particular product. It gathers customer information and collects customer data to reduce the hassle of manual work. Here are some advantages of marketing automation.
Marketing Automation With Application Saves Time
Manual work requires lots of time and tanning. If you already have a big marketing team, do not waste their time by assigning them silly marketing tasks, which an automation application can do. Instead of wasting their time, let them think of something creative for your business.
Moreover, entering information data manually increases the chances of making mistakes, but this process becomes smooth with the application. 
In application-based marketing automation, you will not enter anything on your own, which means there is a lower chance of mistakes caused by a human being. This guarantees that the quality of the data you enter is consistent.
Though Shopify's manual marketing automation programs are precise, they provide the sales team with better leads and produce more ROI. Higher revenue and transformative changes may be achieved by using marketing automation to evaluate prospects better and move them on to produce sales.
Brand Value Can Easily be Created
Personal branding starts with promoting oneself as a service or product provider. Shopify is the ideal platform, and the marketing automation features make it more efficient.
Many small-business entrepreneurs, including motivational speakers, freelance writers, lawyers, graphic designers, and others, use marketing automation to build their own businesses.
It Creates Effectiveness In Marketing
Successful campaigns in the current marketing world depend on a fixed marketing strategy. These essentially refer to communicating with the appropriate person or company at the right time. Targeting the proper customer is more accessible now with the successful integration of an automation application.
But what is the usage and process of setting up marketing automation manually in Shopify?
How to Set up Marketing Automation manually in Shopify: Usage and Set-up Process
Usage 
On the Shopify marketing page, you can both build and manage automation. You can build up automation processes with the help of manual setting, which then sends an email to your customers once a specific limit or condition has been fulfilled.
You may automate email messages at critical points along your customers' experience by using automation, which enables you to start from scratch or choose a template.
There is a minimum Shopify plan required to set up automation. There are many sorts of automation to choose from, including
Say Hello To New Subscribers
Send newly subscribed customers a welcome email with a promotional code and express your appreciation for their business. Currently, this automation is only compatible with the email registration form in your online shop's footer.
Upsell for the Initial Purchase
After a consumer has made their first purchase, provide them with offers for more products to encourage recurring purchases.
Retaining Former Customers
Get back in touch with prior customers by giving them a one-time discount on their next purchase.
Create your own email marketing automation from scratch, taking into account your company's specific requirements. Activate the data from your shop by using several triggers based on orders, customer accounts, location, and other factors. 
Customers who add products to their shopping carts but then leave the store without checking out should be reminded that they still have items in their carts when they return.
While the Browsing Process Is Incomplete 
Reconnect with clients who went as far as seeing a product page on your website but have yet to go so far as to add an item to their shopping cart.
Setup process
When using Shopify to create marketing automation manually, the details depend on the marketing automation being made. After you decide what kind of automation you want to create, a template will load automatically. 
The majority of templates are ready to use. You will be given the opportunity to provide any extra information that may be necessary on that time.
You can store the automation you build as a draft so that you may publish it when you are ready. This allows you to plan out your marketing approach in advance.
Open up Shopify and go to the Marketing tab. To create an automation, choose Automations, then click the Create button. Simply clicking on automation will bring up the pop-up information window. Click the Use template button if this is the automation you want to construct; otherwise, click the Close button to pick new automation.
A red exclamation mark will appear next to any fields needing the information to be filled out. To modify the automation's content, click the icon to bring up the Action panel and click the Edit email content button. 
After giving your automation a subject and some preview text, you may use the email editor to modify, add to, or reorganize the material included in the automation email template. Simply pressing the "Send test" button will allow you to test your automation. 
It is possible to send test emails simultaneously to five different email accounts. Click the Save button after making changes to the email template, and you will be sent back to the automated process. Click the turn on workflow button to begin the automation process. 
The file will be saved as a draft if you quit the process before turning it on. You can reassess this automation later by choosing it from the list of marketing automation on the page you're currently viewing. 
Once automation has been set up and running, you can see an overview of the automation and particular metrics by clicking on the automation from your marketing page.
Moreover, in Shopify, you can use different-party automation applications. If you are not interested in using any third-party application, you can apply some strategies in marketing automation.
What Are The Best Marketing Automation Strategies For Shopify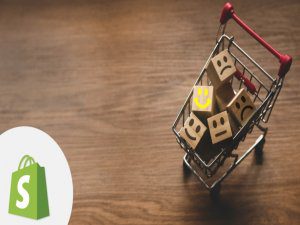 Only adding on an automation application is not enough; making strategies are also important.
Strategy 1- Engage Customers With Dynamic Content
Dynamic content is designed for the specific needs of visitors. Your content and graphics will change depending on the user's current behavior, demographic data, and characteristics when they visit your site with a dynamic range. 
This has two advantages. You may lower bounce rates and increase conversions by delivering appropriate offers. Secondly, it enables you to customize your experience according to your preferences.
Use professional automation tools that will do audience segmentation. The majority of marketing automation platforms let you divide your target population into subgroups. That way, you may edit your material to specific demographics' tastes and online habits.
Strategy 2- Targeted Email Campaigns are A Good Way To Get Users' Back
Maybe one of your loyal customers did not come to your store for a long time. In such a situation, email them by creating an effective email list to gain them back. And successful email marketing always helps grab the attention of old customers and existing ones.
Moreover, users who haven't been active for a long time also can be re-engaged with automatic email campaigns. 
But make sure to use a strong subject line to get more people to open the email and actionable content to get enough people to click through. You could even give subscribers a reason to return to your eCommerce stores with lower membership fees or discounts. 
Moreover, you can send mail for card abandonment issues as well. For example, you have a custom apparel business that offers product personalization with a product configurator.
If one of your customers leaves the store without placing an order after designing the product, you can send them using an automated cart abandonment mail tool.
An effective onboarding procedure includes sending a series of automated welcome emails. Emails that are sent at significant issues actually contact potential new customers.
Strategy 3- Re-engage old Leads Using Automation 
With an automation tool, you can get back in touch with leads who were once interested in your product or service but lost touch with you for any reason. 
With these tools, you might identify old leads based on previous interactions and give them promotional coupons with dynamic expiry dates. 
Every discount will be valid until a different date with a dynamic expiry date, such as five days after the recipient opens the email. This can be simply automated, and you are done
Strategy 4- Use Lead Scoring to Achieve Higher Conversion Rates
You may increase conversions with marketing automation software that provides lead scoring. This tool will help you do this by automatically distributing customized material to prospects based on where they are in the sales funnel.
Lead scoring may also be used for prequalifying leads before forwarding them to your sales team. This is accomplished by giving a score to every lead based on the activities that they do on your website, in addition to other parameters that have been defined.
Before sending cold leads or poor scores to the sales team, more segmentation and nurturing with customized content may be done on the authorities to improve their quality. 
For example, when a subscriber shows interest in buying something from your eCommerce site, you could sign them up for a drip campaign that would subtly encourage them to go through with the purchase. 
Strategy 5- Increase Your Revenue By Automated Checkout Procedure
Customers may not finish their purchase if the checkout process is complicated. But you can reduce the number of people who abandon their carts by making the checkout process easy and reliable.
With the help of automation, you can make completing a transaction as simple as possible for consumers by immediately filling in their personal information and displaying their chosen payment method on top of the page.
You could also include a live chat feature on the checkout page so customers' questions can be answered quickly while purchasing.
Strategy 6- Try Automated Review Submissions
It is essential to collect customer feedback and act on their review for the sake of company success. Nevertheless, the manual compilation of testimonials may be a time-consuming task. 
Instead, you may set up trigger emails that are automatically sent to consumers a few days after the goods have been delivered to inquire about their experience. You might even utilize in-app prompts or push notifications on your website to collect customer feedback and evaluations of what you sell.
Strategy 7- Offers Deals And Discounts with an automated tool
Repeat consumers tend to spend more money on your product. You'll be able to increase customer loyalty and future sales by segmenting your top customer's behavior using eCommerce marketing automation.
So, you are welcome to use the following automation to choose to whom you should deliver your loyalty programs and offers.
Bottom Line 
A marketing automation strategy for Shopify is quite essential when it comes to top-notch marketing. Suppose you have a custom business in Shopify, so to manage business growth and generate revenue grabbing potential customers is important. Face-to-face marketing is impossible online, so applying marketing automation techniques can be fruitful.