Welcome to Inkybay, we are pleased to see you are interested to use the Inkyaby app in your Shopify store. Empower your customers to design and order their products and be loyal to your brands.
Inkybay installation is very easy. No manual action is required to install the app and it will automatically integrate with your store theme while you install the app.
In this help doc, we will show you how to install Inkybay – Product Customizer in your Shopify store.
STEP 1:
Get the Inkybay – Product Customizer app from the Shopify app store. Click the "Add app" button.
Try Inkybay free for 21 days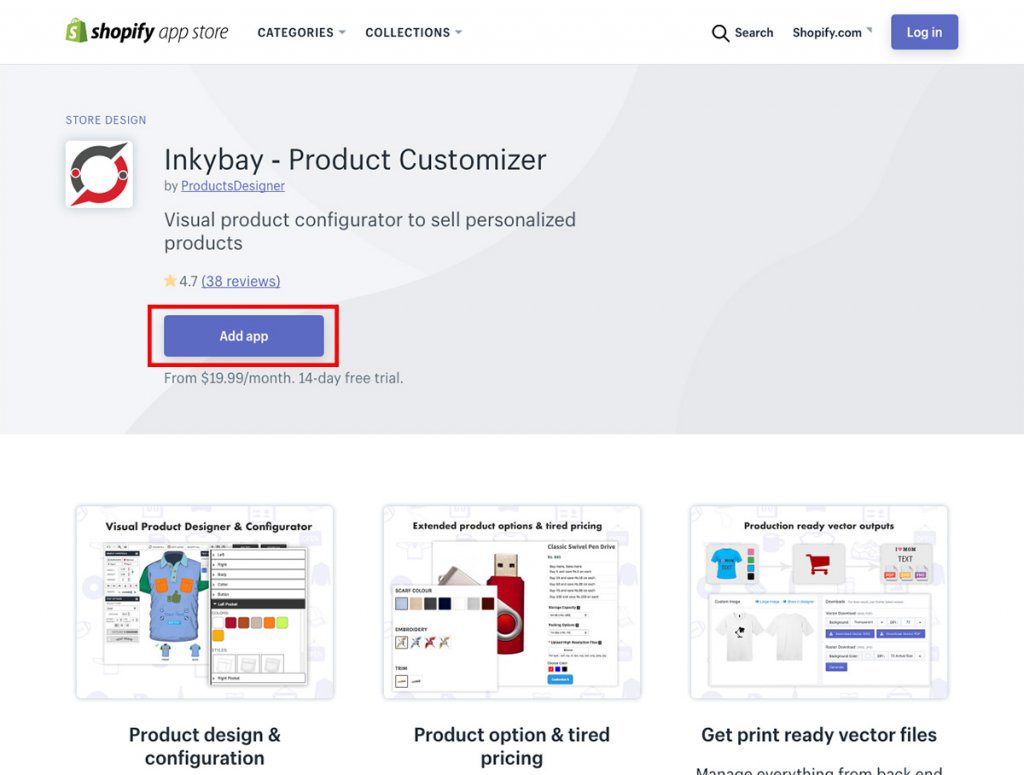 STEP 2:
Click "Install app"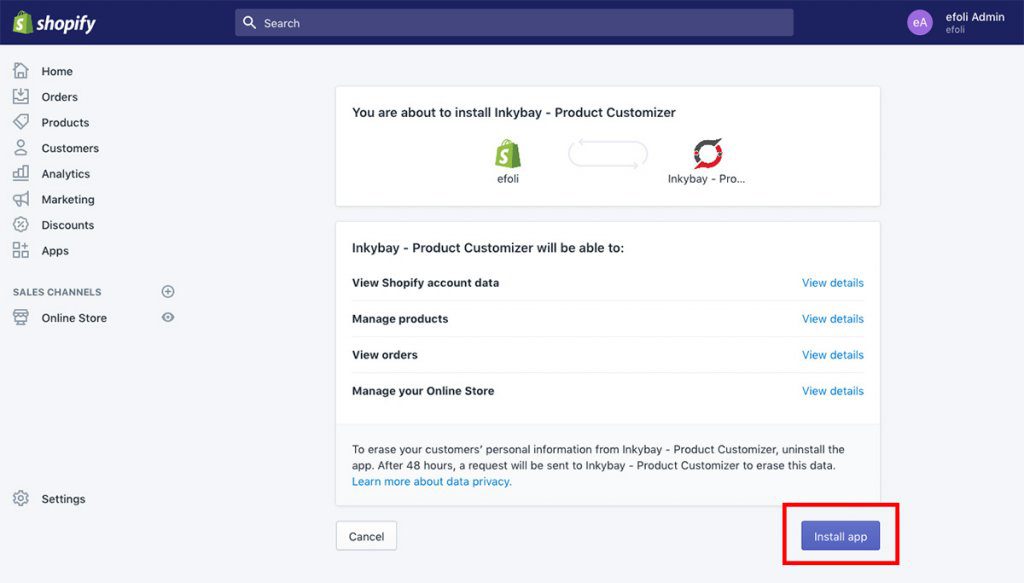 STEP 3:
Choose a plan based on your business needs and start your free trial.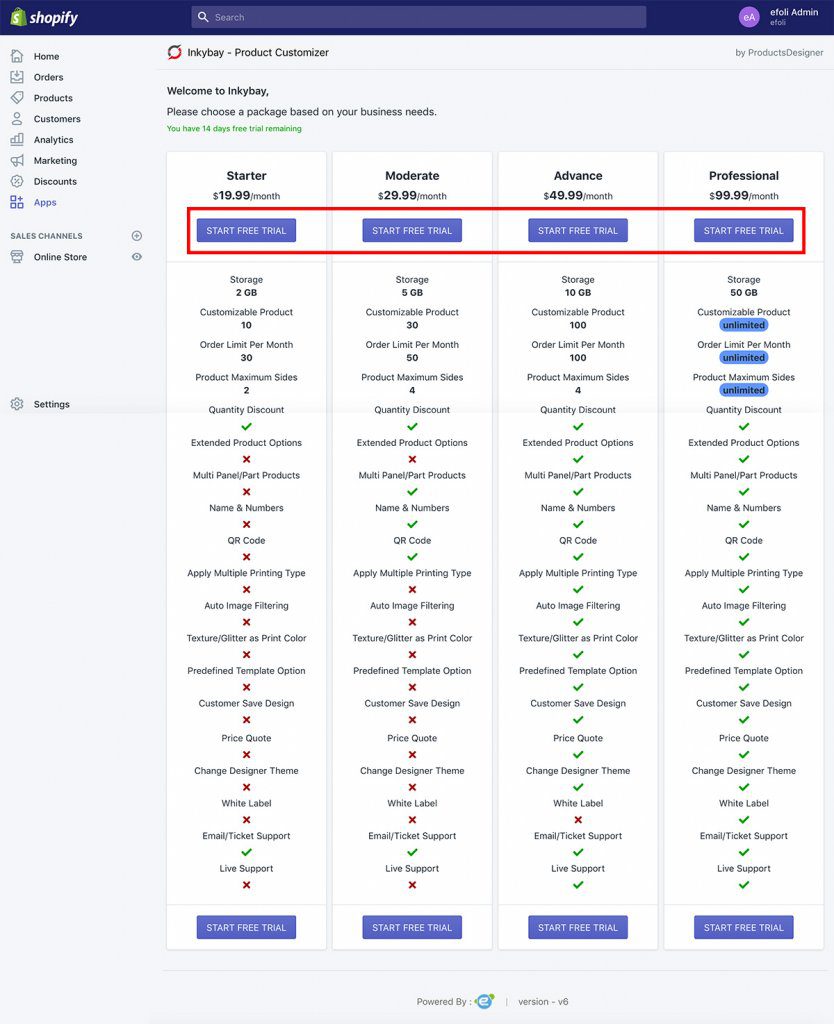 STEP 4:
Click "Start a free trial"

Congratulations!
Your Inkybay installation is almost done. Just one last step to see Inkybay in action! Add your custom products to Inkybay and see it live.
Click "Create Custom Product" to start adding your custom products.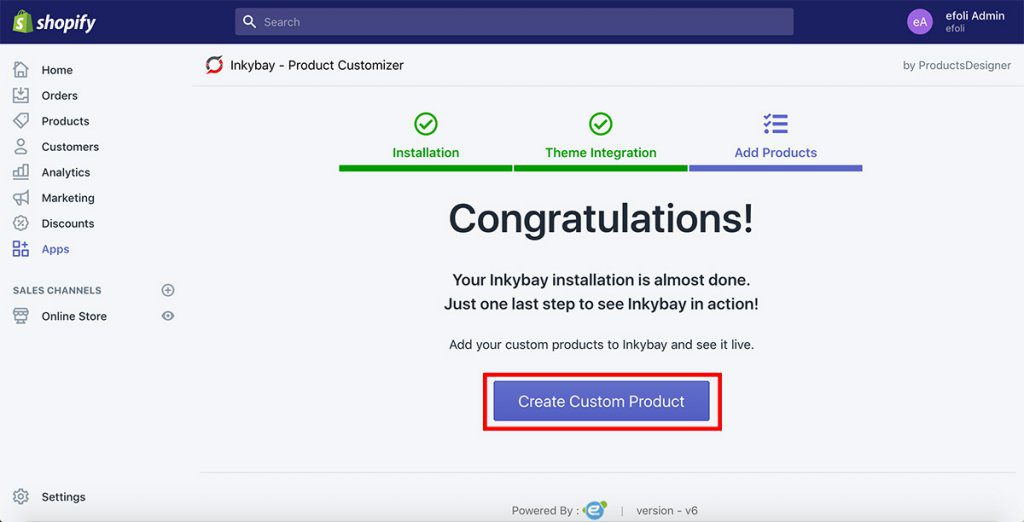 Still, if you face any further issues or need help, feel free to contact us. Our support team will be happy to help you.
You can always reach us via
Support ticket from Inkybay app
Live Chat in Inkybay app
Direct email to support@productsdesigner.com
So, Good Luck! And happy selling with Inkybay.