We are really sorry to see you are leaving us. It will be really great for us if we can get your feedback about why you are leaving Inkybay. That we can improve our app in the future, based on that. If you need new features, help or assistance please let us know. Our team is ready to assist you.
Still, you want to uninstall the app? Here you go.
Uninstalling Inkybay – Product Customizer is very easy. Navigate to your Shopify admin >> Apps. You will see the list of the apps installed on your Shopify store.

Navigate to Apps from the left menu
Click on trash icon from right to uninstall the app from your store.
After you click on the trash icon, it will appear a dialog box with confirmation and reason why you uninstall the app. This is optional but it would be really great if you can tell us the uninstallation reason for our future updates. Click on the red Uninstall button to uninstall the app.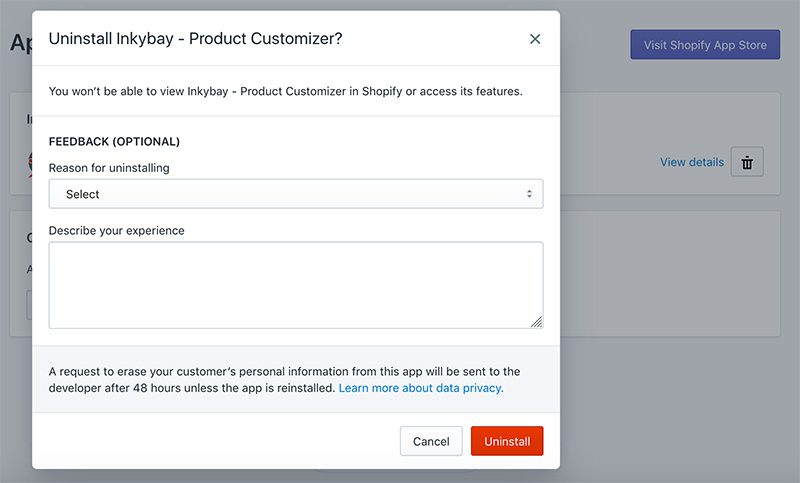 Optional, removing app created pages
After uninstalling the app, you can remove the app created 2 pages (designlab and designidea) from your Shopify store pages.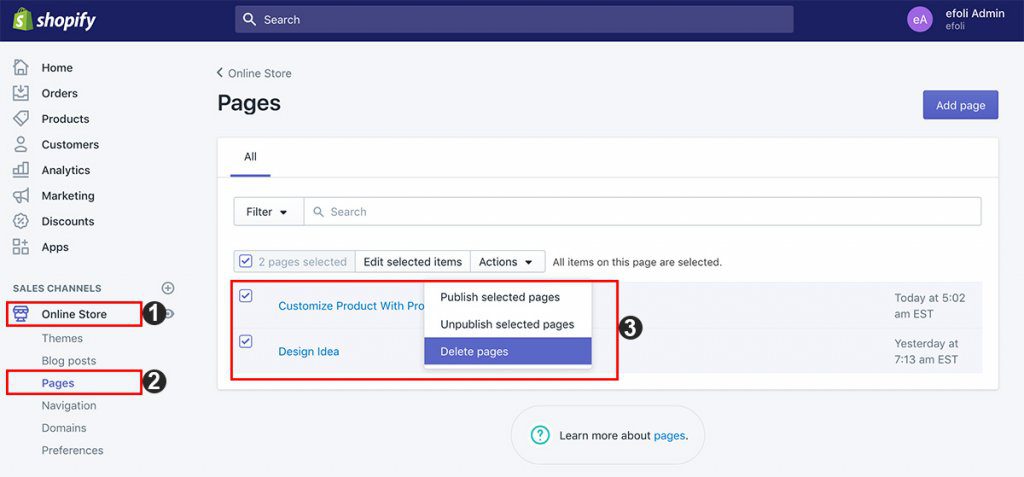 Navigate to Online Store
Click Pages to view your store page list.
Select and remove 2 Inkybay created pages from your page list.
You are done. After uninstalling the app, you will not be charged any more for the app, unless you have any pending charge.
Still, if you face any issue or need help, please feel free to contact us.