Adding a customized product in Inkybay.
STEP 1: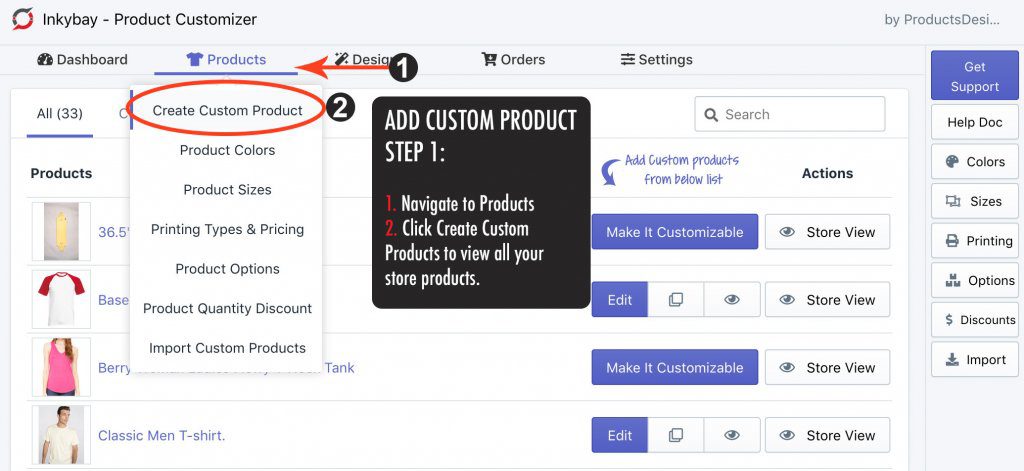 STEP 2: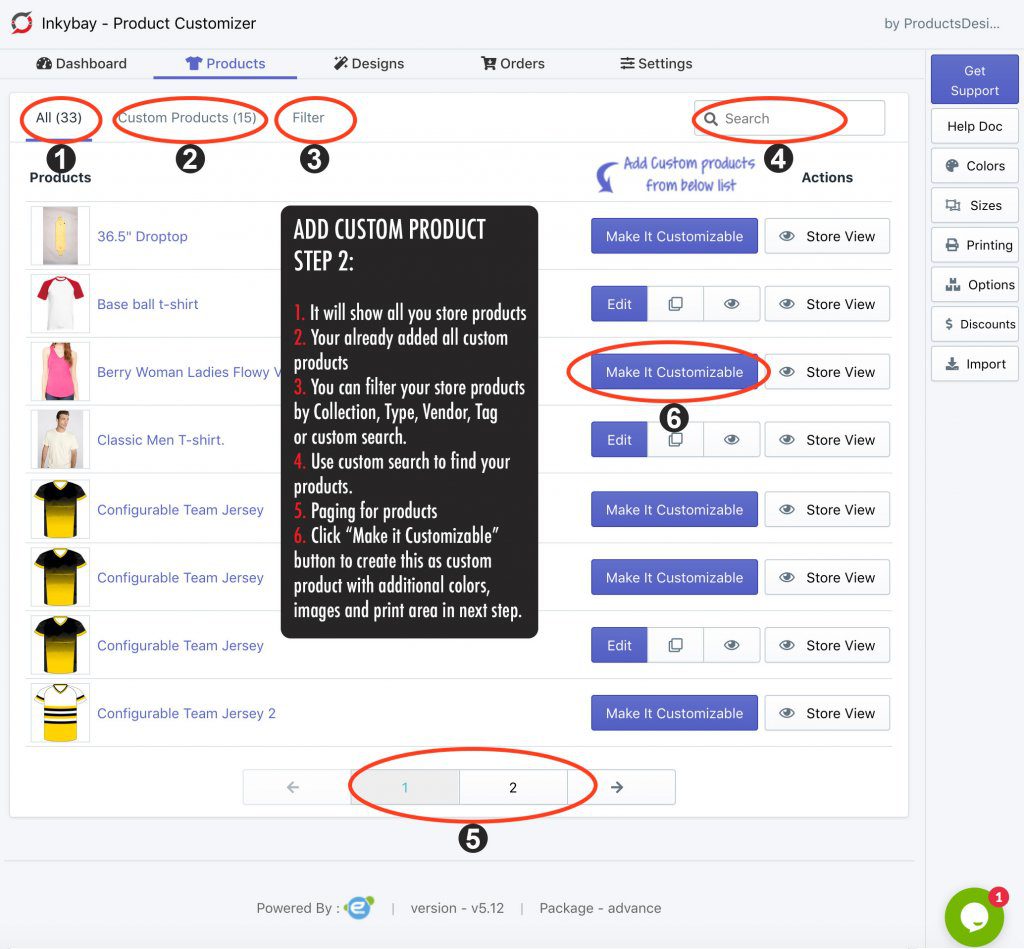 STEP 3: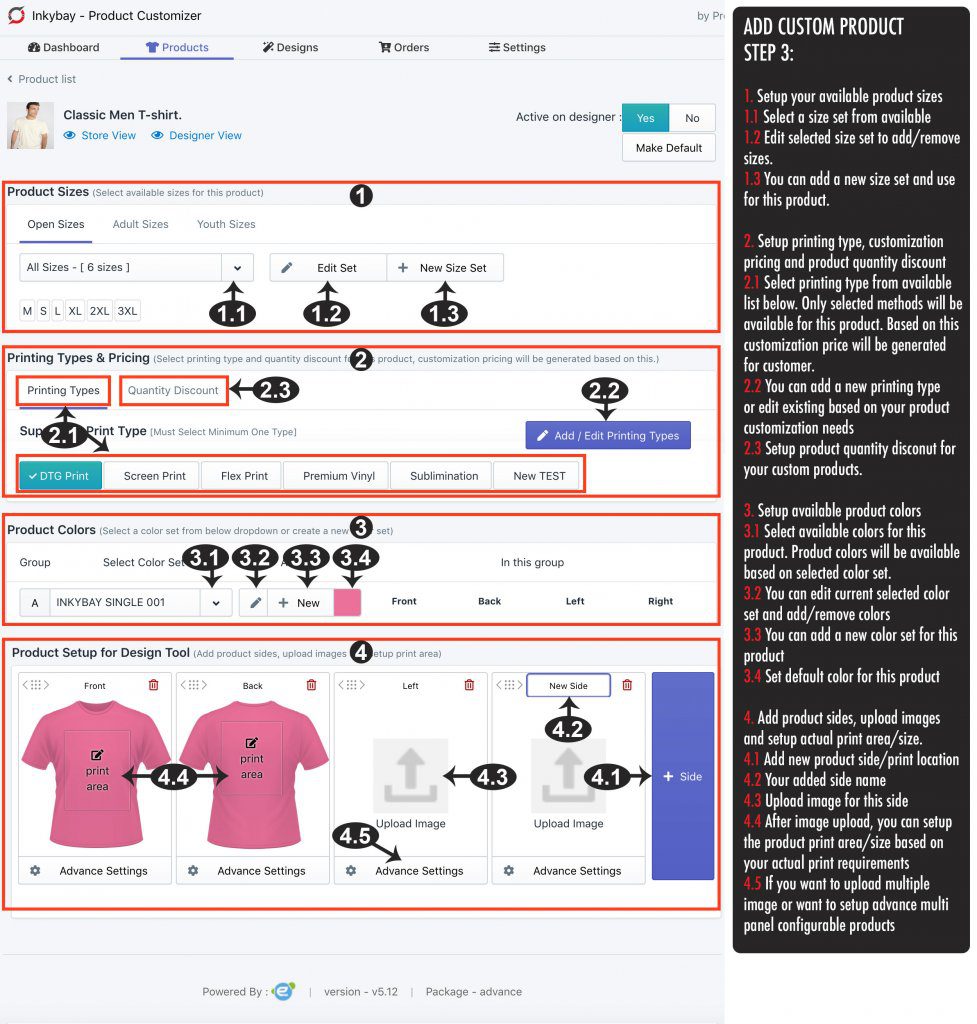 STEP 4: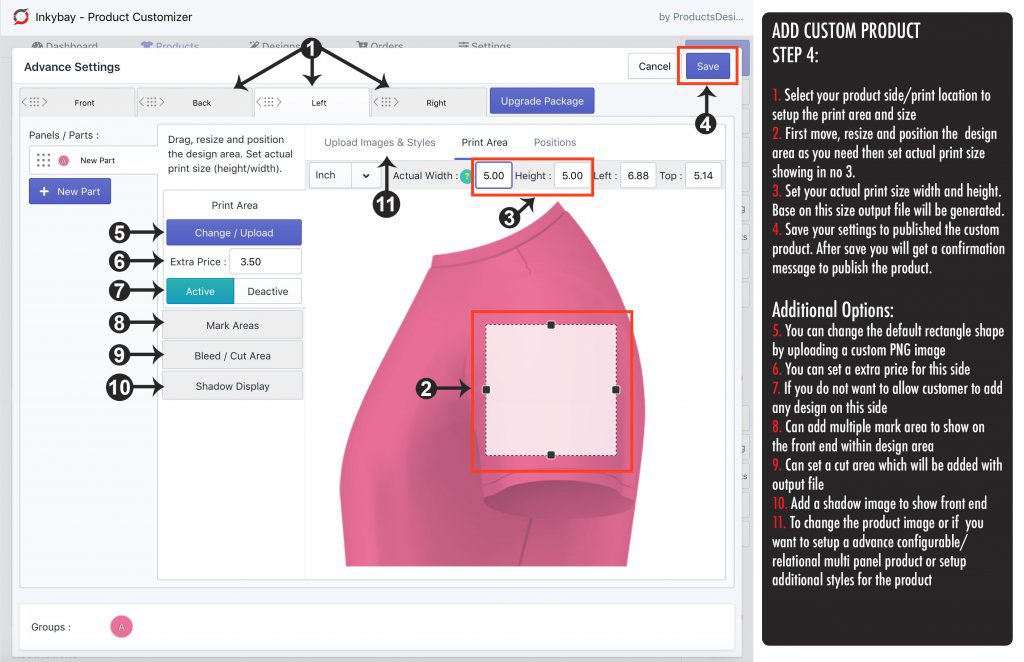 STEP 5: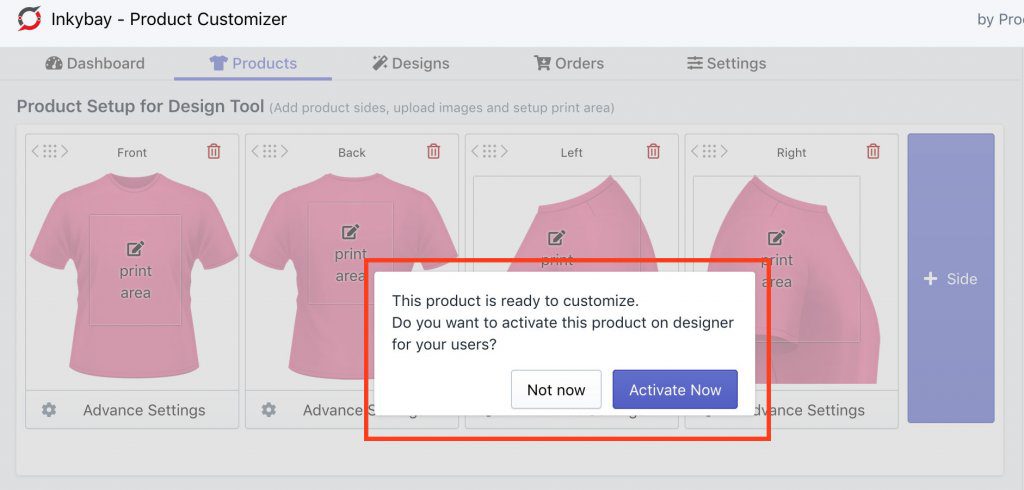 Still, if you face any further issues or need help, feel free to contact us. Our support team will be happy to help you.
You can always reach us via
Support ticket from Inkybay app
Live Chat in Inkybay app
Direct email to support@productsdesigner.com
So, Good Luck! And happy selling with Inkybay.